March Manufacturing began in 1954 as a job shop performing precision machining for the aircraft industry. In 1955, March developed it's first pump for removing cooling coil condensation.
Our first magnetic drive pump came out in 1962, and in the late 60's, March ceased operating in the aircraft industry to concentrate on pumps.
Originally located in Skokie, IL, a suburb of Chicago, March moved in 1968 to Glenview, IL to a larger building to better accomodate the increasing demand for sealless pumps.
The company was founded by William Zimmermann. Since the beginning, March has been managed by the Zimmermann family, and it continues today with the 4th generation.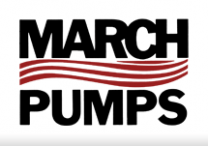 Company name:
March Manufacturing Inc.
Address:
1819 Pickwick Avenue
Phone number:
+847 729 5300