Our Technology Enables The Future
MKS Instruments partners with customers in the environmental monitoring, defense & security, life sciences & research, process & industrial manufacturing, and thin film industries to develop ground-breaking solutions to their toughest technology challenges.
Our work enables our customers to be more successful, and our societies to be safer and more productive.
MKS Instruments, Inc is the worldwide leader in technology solutions for the markets we serve. We make the instruments, subsystems and process control solutions that enable our customers to measure, control, power, monitor and analyze the critical parameters of the advanced processes that they manage.
The chances are high that you own or have consumed a product that has been made possible by our technology.
Our people are world-class problem-solvers, operating at the leading edge of science, engineering and technology. We have a proud history of industry-changing innovation and we back it up with a global support infrastructure that ensures we are there for you throughout the life cycle of our solutions.
Our Innovations Have Shaped Industries
MKS Instruments has a proud history of innovations and inventions that have shaped the evolution of the key industries we serve. We hold over 600 patents, our team includes more than 500 degreed scientists and engineers, and we have a long history of "best product" awards.
Our ability to understand customers' strategic objectives and apply leading edge science, engineering and technology has led consistently to breakthroughs that have changed what is possible.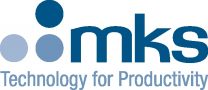 Company name:
MKS Instruments, Inc.
Address:
2 Tech Drive, Suite 201
Phone number:
+978 645 5500