Oil & Gas Holdings is the recently formed group holding company to unify its related group companies and to facilitate growth in new arenas.
With the aim of providing world class products associated with its core technologies, OGH has launched a new product company, Oil & Gas Measurement Limited (OGM). Along with producing the highest quality of components, OGM offers front-end consultancy, prototyping, in-house testing and accompanies these services with cutting-edge scientific research.
Staffed by a wholly independent team of engineers and scientists, OGM provides products to meet both the current and future needs of the petro-chemical industries.
Oil and Gas Measurement Limited's Quality Management System (QMS) has been approved by Lloyd's Register Quality Assurance Limited to ISO 9001:2008 standard. Our Quality Policy is available to all interested parties upon request.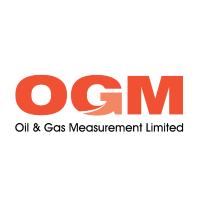 Company name:
Oil & Gas Measurement Limited
Address:
1-4 Argyll Street
Phone number:
+44 0 1353 666640