PSG® is a global leader in the manufacture of pumps, systems and related flow-control solutions for the safe, efficient and reliable transfer of critical and valuable materials. PSG features world-class pump brands – Wilden®, Blackmer®, Neptune™, Almatec®, Mouvex®, Griswold™, Ebsray® and Quattroflow™ – committed to servicing key vertical markets that include Hygienic, Chemical and Energy. We are passionately committed to innovative technologies that will positively impact the world. Our priority is providing the market expertise you need by delivering tomorrow's innovative fluid and material transfer solutions today.
PSG is part of the Pumps Group within the Fluids segment of Dover Corporation® (NYSE: DOV). Dover Corporation is a multi-billion dollar Fortune 500 company and is a diversified global manufacturer. For over 50 years, Dover has been providing its customers with outstanding products and services in industrial technology that reflect the company's commitment to operational excellence, innovation and market leadership.
At PSG, we aim to answer a few simple questions: How can we make our customers better, faster, and stronger? What can we do to make our customers more competitive and more successful? In order to answer these questions, we are continuously improving our manufacturing processes and investing in R&D to deliver the "Total Cost of Ownership" you expect with leading technologies. We pride ourselves on delivering on these promises, and we look forward to solving the world's toughest pumping applications in the safest, most reliable and efficient manner possible.
We consider ourselves an important part of the global community with localized presence in over 100 countries, and multiple facilities in the U.S., France, Germany, India and China that are ISO certified. At PSG, we are passionately committed to the development of innovative "sustainable" technologies. We are relentless in our pursuit of excellence, and confident in the market knowledge and expertise we bring to our customers.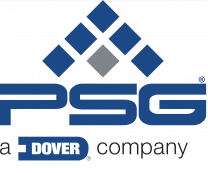 Address:
1815 S. Meyers Road
Phone number:
+1 630 487 2240