Founded in 1.953 in Barcelona, Resistencias Tope s.a. factory is nowadays located in St. Andreu de la Barca, a town near Barcelona.
From the beginning, Resistencias Tope, SA. has been devoted to technical development and manufacturing of industrial heating elements. These products are used in all kind of industries such as petroleum, food, plastic processing, heat treating, foundry, etc.
We have spared no efforts to constantly improve the quality of our products. That is why we have promoted our quality control laboratory from the beginning. The quality system of TOPE has ISO 9001 certification.
Resistencias Tope, SA manufactures and designs heating elements for a large scale of applications. We also offer a large stock of standard heaters from our catalogue along with an immediate delivery service.
The variety of elements to be heated goes from liquids and gases to solids (plastics). The following are examples of our products aimed to different applications: heaters for different kinds of fluids (corrosive or non-corrosive), heaters for type Ex hazardous environments, large tanks heaters, ambience and comfort heaters, industrial drying heaters, zamack extrusion heaters, etc
Our technical department will help you developing quickly efficient solutions for your heating system. Short delivery time for customized products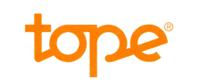 Company name:
Resistencias Tope s.a.
Address:
Josep Ros i Ros, 57
Phone number:
+34 932 656 228