With over 100 years of combined experience, our team at Shelton Fluid Technology has the knowledge and expertise to help you with your fluid handling needs. Our team has worked with manufactures, finishers, contractors, and coating suppliers throughout the United States for over 50 years.
Our overall experience with both fluid material and the proportioning equipment is unmatched and makes it an easy choice in selecting Shelton Fluid Technology to supply, install and train your personnel for the easiest equipment start-up possible.
We work in all industries and have helped in developing products and application procedures for some of the most well known companies in aerospace, mental and wood finishing, automotive manufactures, and refinishers.
We specialize in transferring, pumping, spraying and extruding sealants and adhesives and other high viscosity material. We provide our customers with plural component, proportioning, metering and dispensing equipment.
With our knowledge of equipment, materials and manufacturing processes we can help you achieve your desired specifications with accuracy and dependability, and without wasting excess materials. Our field tech's have built and installed paint spray booths, ovens, sand blasting booths, mixing rooms, and conveyor system.
Shelton Fluid Technology is recognized as the one of the leading Graco, Extreme Spray Booths, ITW Devilbiss, and Binks distributors in the United States. No one has more experience and expertise in fluid handling and Multi-component material than we do. Let us help you with your application needs. Call us today for a free consultation.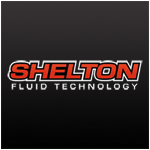 Company name:
Shelton Fluid Technology
Address:
11255 Woodruff Ave Unit 5
Phone number:
+562 803 3959