Across Sierra's two divisions, flow measurement and automotive test, striving for the ultimate in accurate and repeatable measurement and control is the name of the game. In everything we do, we challenge the status quo and thrill in doing the "never before possible" to continually push our technologies and solutions to the next level.
Recent examples of this motivation from our Flow Division are seen in our completely reinvented iSeries InnovaMass vortex and QuadraTherm thermal flow meters. Examples from our Automotive Test Division are the completion of a new F1 engine testing facility featuring complete design / build capability, advanced engine conditioning and fuel metering and conditioning capability.
Our mission is an uncompromising focus on quality, delivery, people, innovation and customer support. We believe that by always staying true to our mission, we will build highly creative and productive relationships with our customers that endure.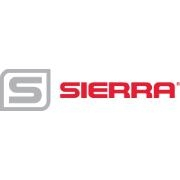 Company name:
Sierra Instruments, Inc.
Address:
5 Harris Court, Building
Phone number:
+1 800 866 0200