TLV is an industry leader with comprehensive knowledge of steam systems. TLV provides solutions with patented designs to optimize steam systems which can result in lowering total system cost, reducing energy use and related emissions.
TLV's experienced engineering team of Certified Energy Managers and DOE Steam System Specialists provide practical improvements in steam equipment operation, condensate return systems, and sustainable management of the steam trap population.
TLV's policy of "Quality First", is executed from concept to delivery with a focus on innovative design, quality assurance, and reliable production resulting in environmental conservation and customer satisfaction.
Product Lines:
Lever Float & Thermostatic Steam Traps, Free Float® Steam Traps, Float Dynamic® Steam Traps, Thermodynamic Disk Steam Traps, Balanced Pressure Thermostatic Steam Traps, Bimetal Thermostatic Steam Traps, Wax Expansion Thermostatic Steam Traps, Biotech/Clean Steam Traps, Steam Trap Diagnostic Systems & Services, Steam Supply & Condensate Collection Manifolds, Trap Stations, Condensate Pumping Systems, Pressure Reducing Valves, Steam Separators, Compressed Air Separators, Separator Filters for Clean Steam, Liquid Drainers for Air & Gas, Air Vents for Steam Systems, Check Valves, Vacuum Steam Heating Systems, Flow Measurement Systems
Brand Names:
TrapMan®, PowerDyne®, ThermoDyne®, Free Float®, PowerTrap®, QuickTrap®, COSPECT®, VACUUMIZER®, CES®, BPSTM®, SonicMan®, CES Survey®, SSOP®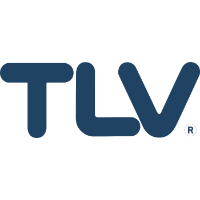 Company name:
TLV Corporation
Address:
13901 South Lakes Dr.
Phone number:
+704 597 9070