The Vulcanic group has been designing and manufacturing electrical heating and cooling solutions since 1973. Employing 600 people across 10 manufacturing locations, Vulcanic currently services 30 000 customers in 100 different countries across the globe and is an ISO 9001 v 2008 accredited company.
Vulcanic offers a wide range of solutions for electrical industrial heating and cooling (of liquids, gaz and solids) including temperature measurement, control and power supply.
Those solutions consists on a combination of:
heating elements, screw immersion heaters, flow heaters, process heaters, heating cables, heating panels, heating hoses, heating cartridges, band heaters, electrical industrial radiators, fan heaters, finned strip heaters, air duct heaters …
thermostats, temperature sensors, temperature probes, pt100 sensors, thermocouples, indicators, measuring transducers, temperature controllers, power units, control panels …
temperature control unit for water or oil medium, hot, hot/cold and hot/cool, air conditioners for electrical cabinets , heat exchangers air/water, chillers …
They do suit safe but also hazardous areas . They can then include ATEX immersion heaters, ATEX flow heaters, ATEX temperature sensors, ATEX thermostats, ATEX panels …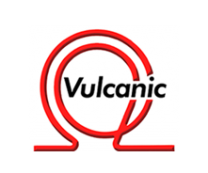 Company name:
Vulcanic Termoeléctrica S. L. U.
Address:
Ctra de Viernoles, 32
Phone number:
+34 942 80 35 35