COVALMA, S.L. through its brand XUROX, is a well-established Spanish butterfly valves manufacturer. XUROX produces and sells around 150.000 valves per year to most important industries.
Complementos y Válvulas de Mariposa, S.L. ( ),
is a society founded in 1996, devoted to the manufacturing of "XUROX" butterfly valves. Its staff have an accredited experience of more than twenty years in this sector.
It is a firm mainly focused on the exportation of its products.
In spite of being an enterprise of recent creation, its increase is very spectacular since up-to-date, it has distributors in the European Community, Arabian Countries, East Countries, America and North of Africa, giving a quick service in finished pieces as much as spare parts.
The quality Management System has been approved and certified by Lloyd's Register Quality Assurance, register according to the Quality Management Systems Standard:
UNE EN ISO 9001:2008
Certificate Nº: SGI 2200605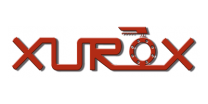 Address:
Avda. de las Canteras, 90-92
Phone number:
+34 918 081 762