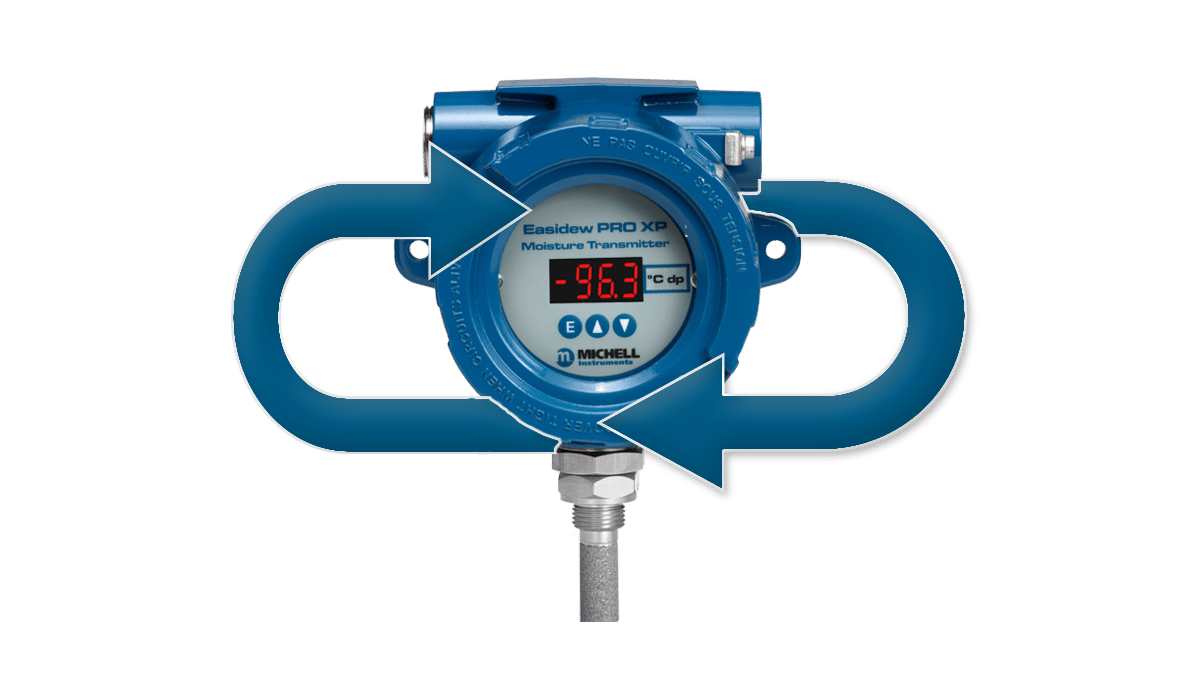 The Easidew PRO XP explosion-proof dew-point transmitter is now part of Michell's unique calibration exchange program which helps customers keep their sensors fully calibrated while minimizing downtime.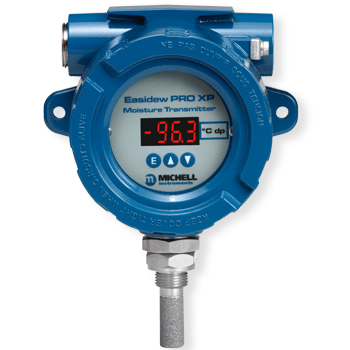 Using the calibration exchange program, customers place an order for a guaranteed, reconditioned dew-point transmitter. When this arrives, they exchange it for the installed moisture sensor that is returned to Michell. Using the service eliminates the need to shut down the process to send the dew-point transmitter away for recalibration while ensuring that a fully calibrated moisture sensor is always installed.
Measuring dew point or moisture content in a variety of gas or liquid process applications, the Easidew PRO XP has global explosion and flameproof certification for use in hazardous areas. It has an accuracy of ±1 °C dew point and measures from -110 up to +20 °C dew point, with a pressure rating of up to 450 barg. The 3/4" UNF industry-standard process connection makes it easy to install or retrofit into existing equipment.
This article is published by
Our purpose is to help companies around the world benefit from energy savings, comply with industry standards, reduce damage to equipment and ensure the safety of their staff, customers and processes. We do this by producing and supplying high-precision transmitters, instruments and system solutions that measure dew-point, humidity and oxygen in ...