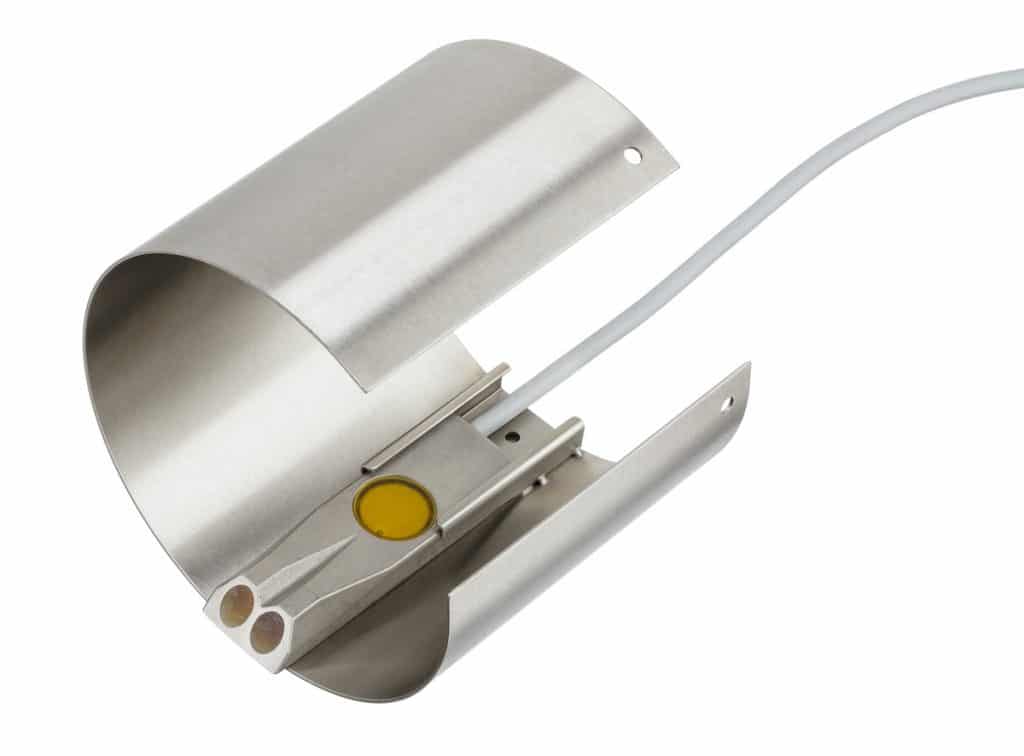 A privately owned company based in Bedfordshire that has been providing maintenance, support, supply and installation services for all water, waste water and process instrumentation for more than a decade installed a Micronics UF AV5000 at the brewery of the UK's leading pub, cider and beer company in February 2019.
The maintenance staff called on Ian Brady, a Servitech Field Service Engineer to fit a Micronics Area Velocity flow meter at their London premises.
"The business wanted to monitor the wastewater flows involved in the brewing process. I always use Micronics flowmeters whenever there is a relevant application because I know I can rely on them. I first learnt about them by carrying out an internet search when an ancient flow meter from another manufacturer had failed and I had a requirement to observe the waste water or effluent leaving a recycling plant and incinerator. That was several years ago and I have been very satisfied with its performance all that time. It provides such excellent value for money that we invested in a second meter in 2019. The AV5000 remains my first choice for measuring velocity and levels to calculate flow in pipes and open channels of any shape."

Ian Brady, a Servitech Field Service Engineer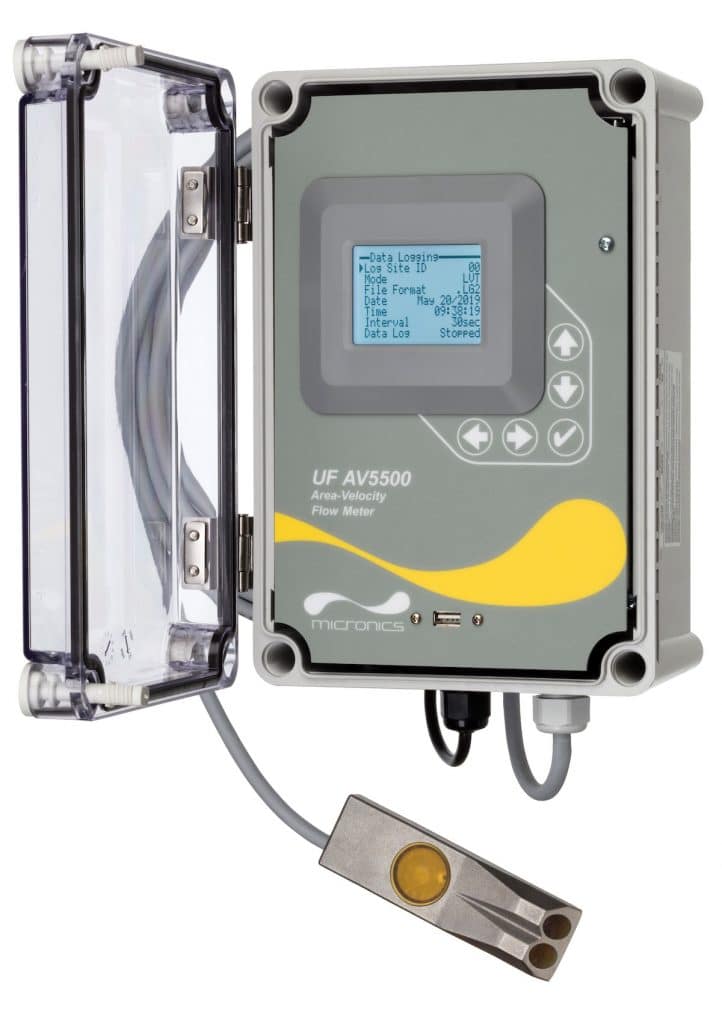 The Micronics UF AV 5000 open channel or partially-filled pipe flow meter is simplicity itself to use and is ideal where it is hard to install flumes or weirs and works with water levels from 25.4 mm (1″) to 4.5 m (15 ft.). It includes a submerged ultrasonic sensor that is installed at the bottom of an open pipe or channel. Because all exposed materials are stainless steel the sensor resists fouling, abrasion and corrosion.
It has no moving parts, is completely sealed and has no cavities, ports or electrodes. Calibration is simple: enter the pipe diameter or channel dimensions and the UF AV 5000 automatically computes and displays flow volume. The ultrasonic sensor mounts inside the pipe or on the bottom of a channel with a stainless steel mounting bracket and a single screw into the bottom of the pipe or channel. No special compounds, tools or hardware are required. And it's recommended for wastewater, industrial effluent, storm water, combined sewers, natural streams and irrigation water.