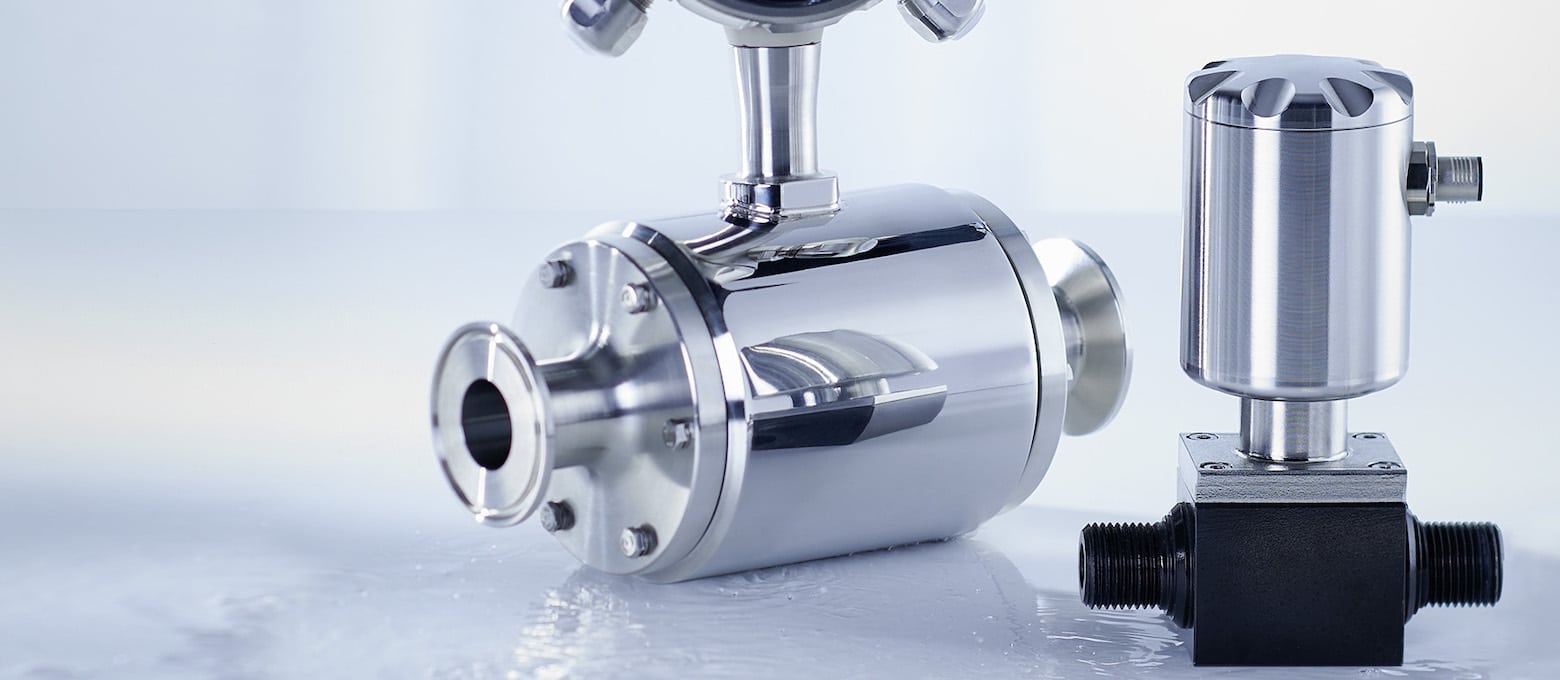 Volumetric flow, flow velocity and temperature measurement – three of the most important variables which help to ensure efficient process control.
So, wouldn't it be convenient if you could measure ALL of these variables in a single flow meter? With the latest range of electromagnetic flowmeters, the PF55S and PF75H/S from sensing and instrumentation specialists BAUMER, it's now possible.
Designed for industrial applications these compact flow meters are suitable for applications with high flow velocities up to 10 m/s, with the PF75H/S capable of measuring media with a conductivity of 5 µS/cm and available in a hygienic or a robust industrial design.
When measuring these critical variables precision is paramount with millimeters making all the difference. Thanks to the design of these electromagnetic flow sensors, precision combined with long-term stable and reliable measurement are assured with an accuracy of up to 0.2%. The combination of precise measurement of volumetric flow and flow velocity means tasks such as volume balancing, mixing and dosage processes can be optimized and controlled very accurately. The result is the use of valuable resources such as liquid foods, chemicals, or freshwater can be minimized, helping to save energy, generating less waste and reducing costs.
The flow meters feature coreless air coils that generate a stable, temperature-independent magnetic field. This, combined with a continuous, free-flowing measurement tube without constrictions or other fittings, contributes to more efficient process control, prevents pressure loss in the system and helps to optimize the pump performance.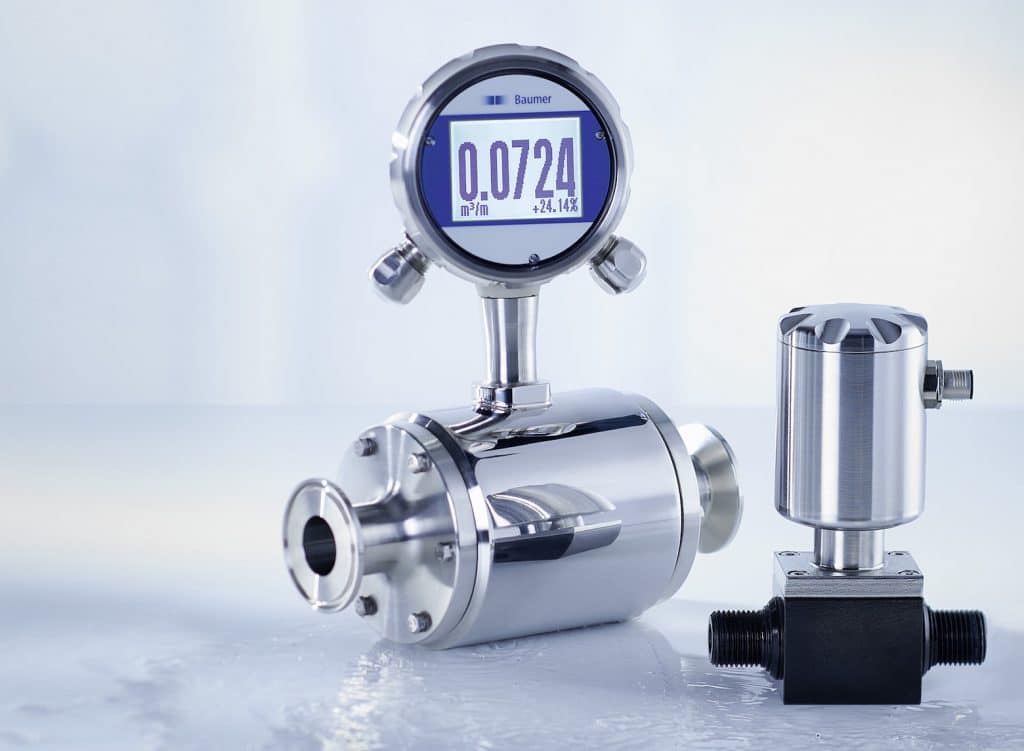 The familiar CombiSeries display provides all the key information needed at a single glance, even from a distance. This helps users to monitor increasingly complex process data and measured values, including the indication of alarm limits and also enables adjustments via the touch display.
This means important advantages, such as uniform operation and process monitoring across the entire CombiSeries sensor range, including temperature, pressure, conductivity and flow measurement.
These electromagnetic flowmeters are available with all standard process connections for hygienic and industrial applications. Also, customised options are available, such as temperature and vacuum-resistant linings to suit more demanding media as well as a large range of pipe diameters from DN3 to DN250.
This article is published by
The Baumer Group is one of the worldwide leading manufacturers of sensors, encoders, measuring instruments and components for automated image-processing. Baumer combines innovative technologies and customer-oriented service into intelligent solutions for factory and process automation and offers an unrivalled wide technology and product portfolio. With ...