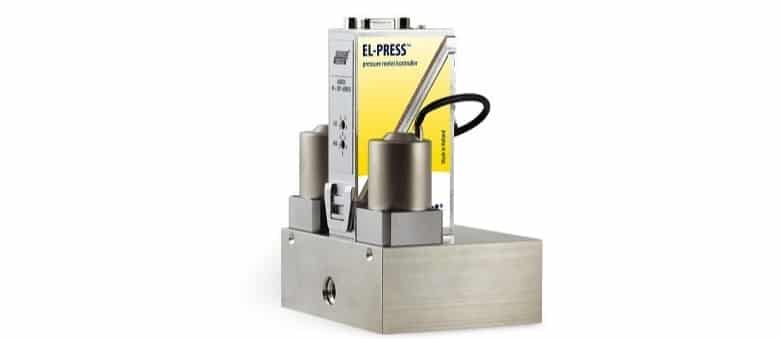 With their new P-800 series, Bronkhorst introduces a product line extension of the EL-PRESS / IN-PRESS product portfolio.
The P-800 series is suited for precise pressure control inside closed compartments or systems, or for highly accurate control of dome-loaded pressure regulators. The instruments comprise a diaphragm type piezo-resistive pressure sensor, a microprocessor based pc-board with signal and fieldbus conversion and a PID controller for pressure control by means of two integrated control valves. This dual valve construction is a compact, economical alternative to configurations where forward pressure controllers are combined with separate bleed ports and relief valves. It is considered as a great advantage that the relief valve does not continuously vent (bleed) to the atmosphere. The P-800 also incorporates IP65 protected models for industrial environments.
This article is published by
Bronkhorst High-Tech develops and manufactures smart, sustainable and customer-specific low flow fluidics handling solutions from their vibrant base in Ruurlo in the Achterhoek region of ...