LNG plays a decisive role in an economically and ecologically sustainable energy future, especially if it replaces more climate-damaging energy sources such as fossil fuels. Plants use state-of-the-art technologies and processes for gas treatment, liquefaction, transport, storage and regasification. But what role does level measurement technology play in all of this? And what is the state of the art here?
The main objectives of LNG plant automation are increased safety, availability and reliability. In order to ensure stable operation, the deployed measurement technology has to overcome multiple challenges. These are, on the one hand, troublesome product characteristics, such as: cryogenic temperatures, low dielectric values, fluctuating densities, and turbulent processes. And on the other hand, factors that make installation problematic and costly, such as: high tank mounting sockets, standpipes or stilling wells, shut-off valves and insulation systems.
Best performance with 80 GHz radar sensors
Alongside the classic differential pressure transmitters, state-of-the-art pressure sensors with oil-free, ceramic-capacitive measuring cells are now gaining ground in some applications. The so-called CERTEC® measuring cell of sapphire-ceramic® is a mechanically robust and dynamically resilient pressure measuring cell, characterised above all by notable long-term stability, chemical resistance, extensive overload and pressure shock resistance, and abrasion resistance.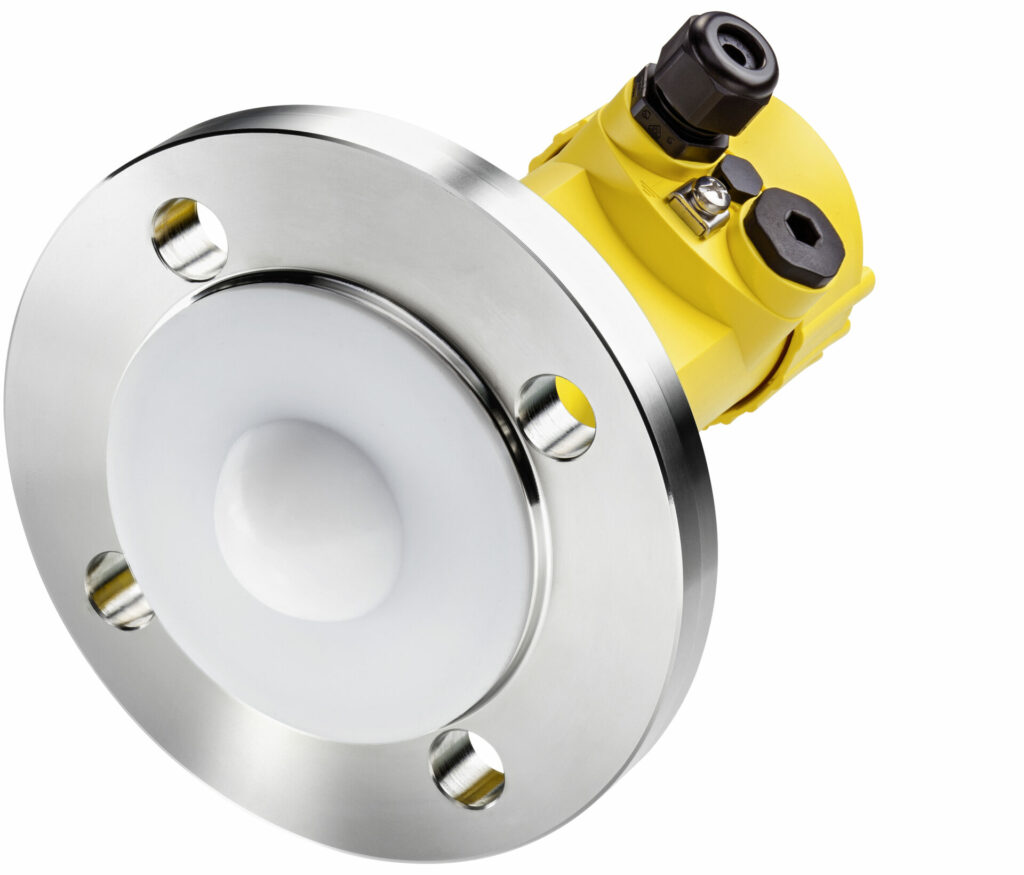 Non-contact measuring radar sensors also bring numerous advantages. In order to avoid negative influence from internal installations or turbulence in the tank, standpipes or stilling wells are usually installed. When using the new 80-GHz high-frequency sensors, such accessories can be dispensed with and costs saved. The signal focusing of free-radiating 80-GHz radar sensors enables simple mounting on a ball valve and operation without causing interfering reflections that can negatively affect the measurement. Reliable measurement is thus guaranteed.
Installation flexibility with guided radar sensors
As typical requirement in LNG plants is for it to be possible to separate the sensors from the main process, via a valve, without causing an interruption – i.e. without partially or fully shutting down the plant. In answer to this requirement, as an alternative to free-radiating radar sensors, guided radar sensors are available, which can be mounted in combination with bypass systems on the side of a tank. The valves installed between the tank and the bypass allow the sensors to be isolated from the process during operation.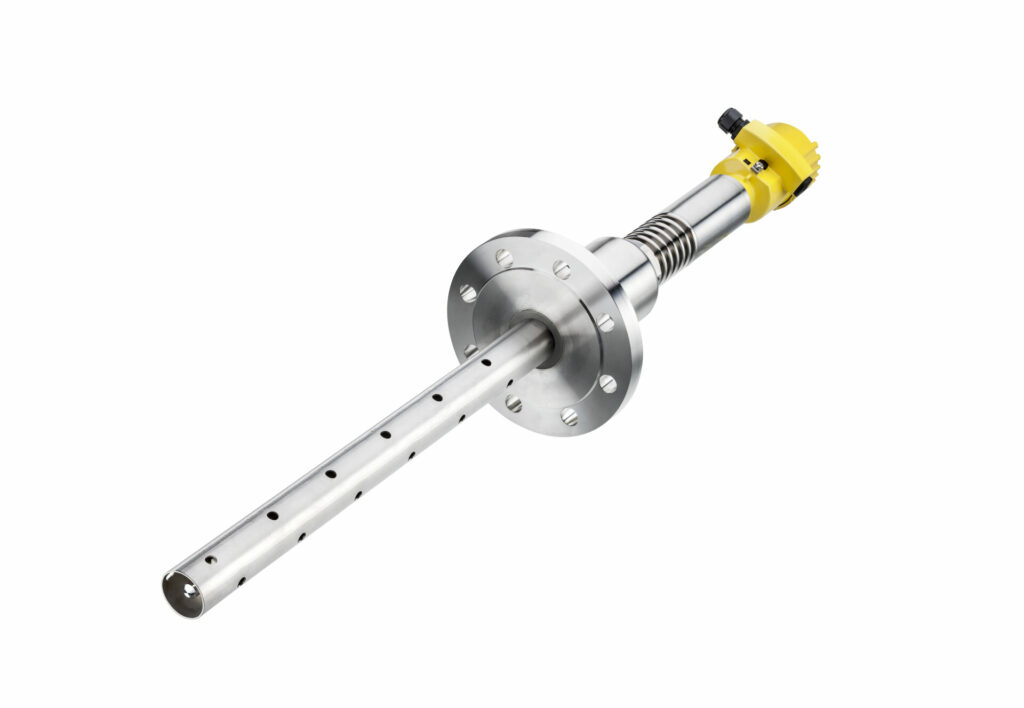 Due to their low operating frequency, guided radar sensors are specialised for use in standpipes and stilling wells as well as external chamber systems. Different rod, cable, and coaxial versions are available, which are selected according to the desired installation configuration and process requirements. With its great installation flexibility, the cable version has the ideal prerequisites for use in standpipes or stilling wells as well as measuring points with limited installation space.  
Unique vibrating level switches for cryogenic liquids
In addition to continuous level measurement, there is often a need for point level detection, whether as overfill protection in tanks or dry run protection for pumps. These point level sensors must also be able to meet the stringent demands of the industry.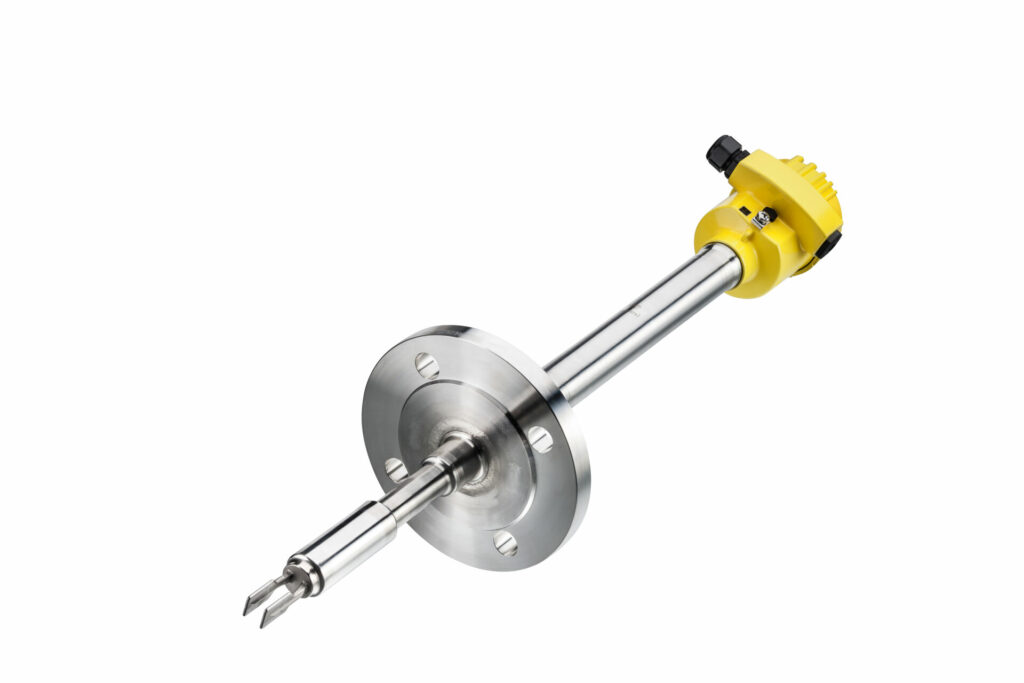 Vibrating level switches are universally applicable and suitable for all liquids. Whether as compact version or with tube extension, they detect the limit level reliably with millimetre precision. The wide range of applications is unique in terms of process temperature (-196 °C … +450 °C) and process pressure (-1 … +160 bar). Tuning forks can also be used for densities as low as 0.42 g/cm³.
Conclusion
The key to greater safety, higher availability and maximum reliability lies in the selection of the right technology, the ideal configuration and the correct setup and commissioning of the sensors. Certain applications may be more suitable for radar sensors, whereas others for pressure transmitters, and in some cases a simple point level detector may be sufficient. Our sensors are in use in the world's largest and most advanced LNG plants, e.g. in the USA, Russia and Australia.