The new Verderflex Rapide 5000 is ideal as a stand-alone single or double head pump or integrated into a system such as a printing press.
Simplicity and flexibility
The innovative pump head has been field proven on many successful installations of the more sophisticated, programmable Vantage 5000 dosing pump, For the users who require a simpler pumps design with no local controls or a pump that does not need a costly, external air supply Verderflex's engineers developed the Rapide 5000.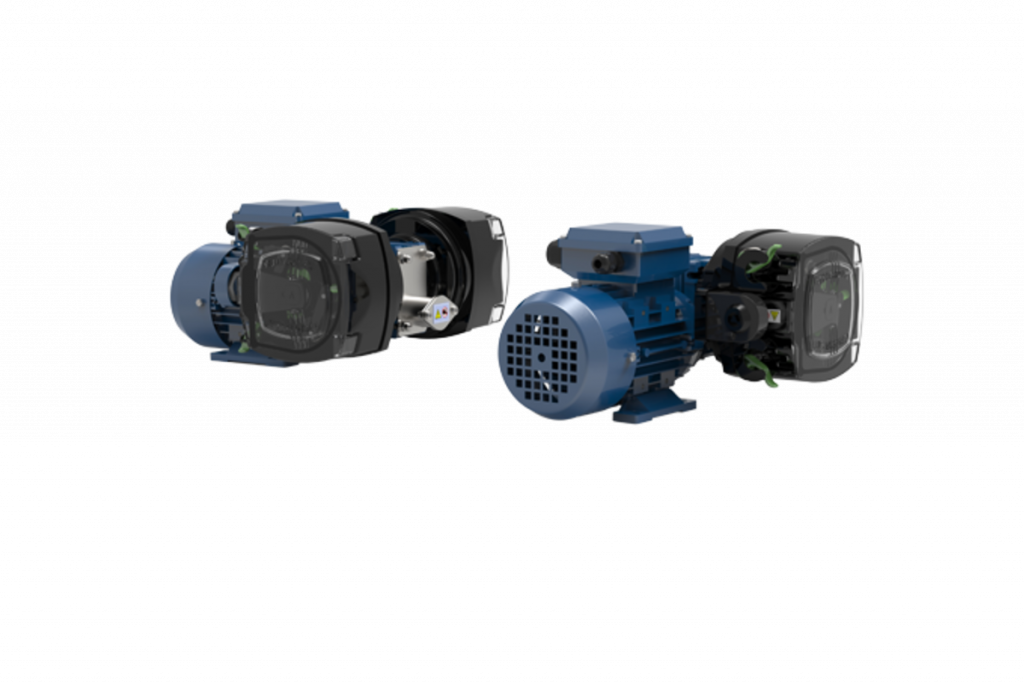 This lubricant-free peristaltic pump can run dry without pump damage with the tube's powerful recovery it has excellent dry priming and viscous product pumping capabilities. Standard pricelist pumps have 4 standard speeds, 1 & 3 phase motor options, single & double head options with an optional external frequency converter.
The Rapide 5000 offers a simple, reliable and cost effective industrial pumping solution. The pump is especially suitable to dose and transfer abrasive and corrosive liquids such as chemical additives, inks, paints and off gassing liquids. Like all peristaltic pumps, the Rapide 5000's gentle, low-shear working principle produces less foaming than other pump technologies improving delivered product quality and lowering reject rates.
The pump head has a higher flow per revolution than other comparable peristaltic pumps and with less tube compressions for a given pumped liquid volume produces a longer tube life. Standard pump options have a maximum flow rate of 265 l/h (4.422 ml/min) and discharge pressures up to 2 bar.