Early in 2018 Epax was looking for a supplier for a new storage tank for residual products. When Alekto AS, Gpi's agent in Norway, heard this, he introduced Epax to Gpi. The company needed a large stainless steel (AISI 316L) storage tank of 1295 m3 and Gpi was able to deliver relatively quickly.
Construction and installation
The new tank was given a foam concrete foundation. This made the manufacture of the concrete foundations easier and meant that existing foundations could be reused. The initial plan was to build the tank on location, but in the end it was decided that construction at Gpi was a better option. From there the tank was transported to its location in Norway by barge and ship, and with the aid of a floating crane. Gpi then installed the tank on the foundations, after which Epax connected the pipelines itself.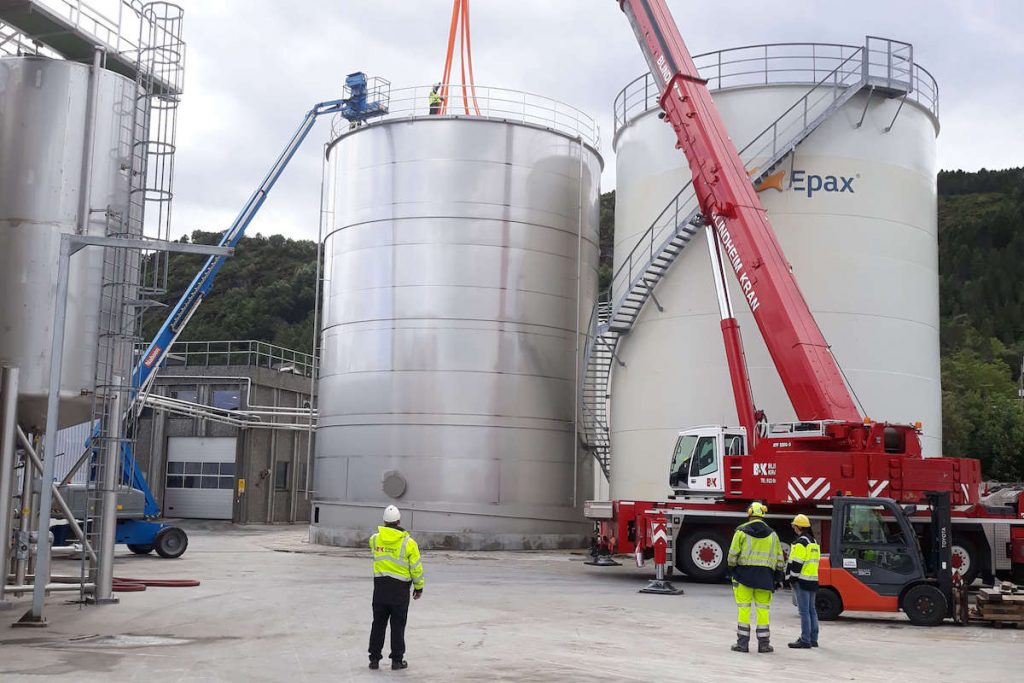 Martin Valen, Technical Manager
"The Gpi tank was delivered in the summer to our omega 3-factory in Ålesund. We are extremely satisfied, both about the product and about the process. The technical discussions were transparent and efficient and the tank was installed on time. The uality and documentation were also as agreed. Our claim is that we know our product, our production process, our logistics and the applications of our product so well that it is easy for customers to do business with us. As far as that is concerned I believe we have found a soulmate in Gpi. From the start it was clear that Gpi had excellent procedures for the implementation of projects. The result shows that they are experts and well-organised.
The company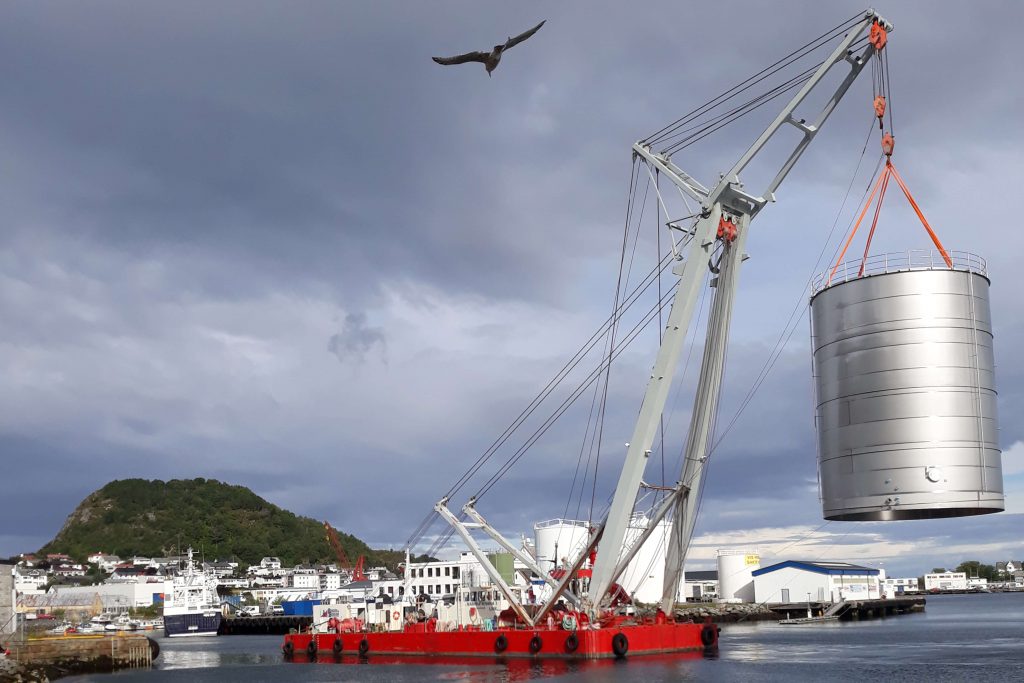 Epax started 180 years ago as a producer of top-quality cod-liver oil and is now a modern business still making sea-based products in the form of omega 3 concentrates for pharmaceutical applications and food supplements. Epax is global market leader and its products meet the highest standards for quality and purity. The factory is cGMP-certified and FDAinspected for the production of active pharmaceutical ingredients (APIs).