The audit process looks at the company's commitment to the health and safety of employees, key stakeholders and other interested parties, ensuring compliance with all statutory and legal obligations and assessing the commitment to on-site risk, hazard identification and procedures to reduce these risks.
Lee Petty, Albion's Quality Manager, comments "This is a very positive step for Albion, demonstrating the importance of health and safety amongst all employees and stakeholders, but as with any Management System, it is a cycle of continuous improvement so the work doesn't end here, we will continue to put processes in place to further reduce the number of incidents within the workplace."
The ISO 45001 accreditation joins the ISO 9001 and ISO 14001 accreditations that Albion has held for a number of years. Both ISO 9001 and ISO 14001 have recently been reviewed and re-issued to the 2015 suffix, and with the addition of ISO 45001, it has enabled a seamless integration to an integrated management system.
ISO 9001 assesses the quality of the products and services that a company offers through increased process control. This in turn increases efficiency whilst providing a platform for continuous improvement and risk management. Albion are well-known in the industry for their quality products and excellent service and this accreditation puts emphasis on their commitment to quality, allowing key stakeholders to trust Albion as a genuine alternative to premium-priced alternatives.
The ISO 14001 accreditation focuses on the environmental impact of the company. It ensures that the company complies to statutory regulations as well as using natural resources such as gas, oil and water efficiently and reducing waste by recycling wherever possible.
Albion takes its environmental impact very seriously and continually goes over and above the requirements for the ISO 14001 accreditation. For example, whenever a new car has been required in recent years Albion has opted for a hybrid version and has installed charging points for these at their base in Barnsley, South Yorkshire. All lighting within Albion is now LED and they have introduced a paperless invoicing system, all of which contributes to reducing their carbon footprint, improving energy efficiency and creating less waste.
As well as this, they are also encouraging their customers to be more environmentally aware by gifting them with reusable bottles, to reduce the reliance on single-use plastic.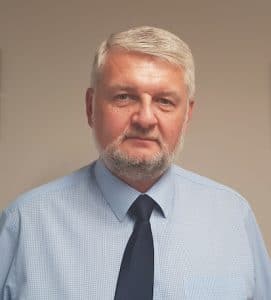 David Keys, Managing Director, adds "Having these management systems in place and holding the relevant accreditations shows Albion's commitment to quality, health and safety and the environment. As the management systems expect, we will continue to review our processes and implement any changes that would have a positive impact on our employees, customers or stakeholders."
Albion supply a range of quality valves and fittings to the building services and industrial markets. For more information visit the website at www.albionvalvesuk.com or call on 01226 729900.