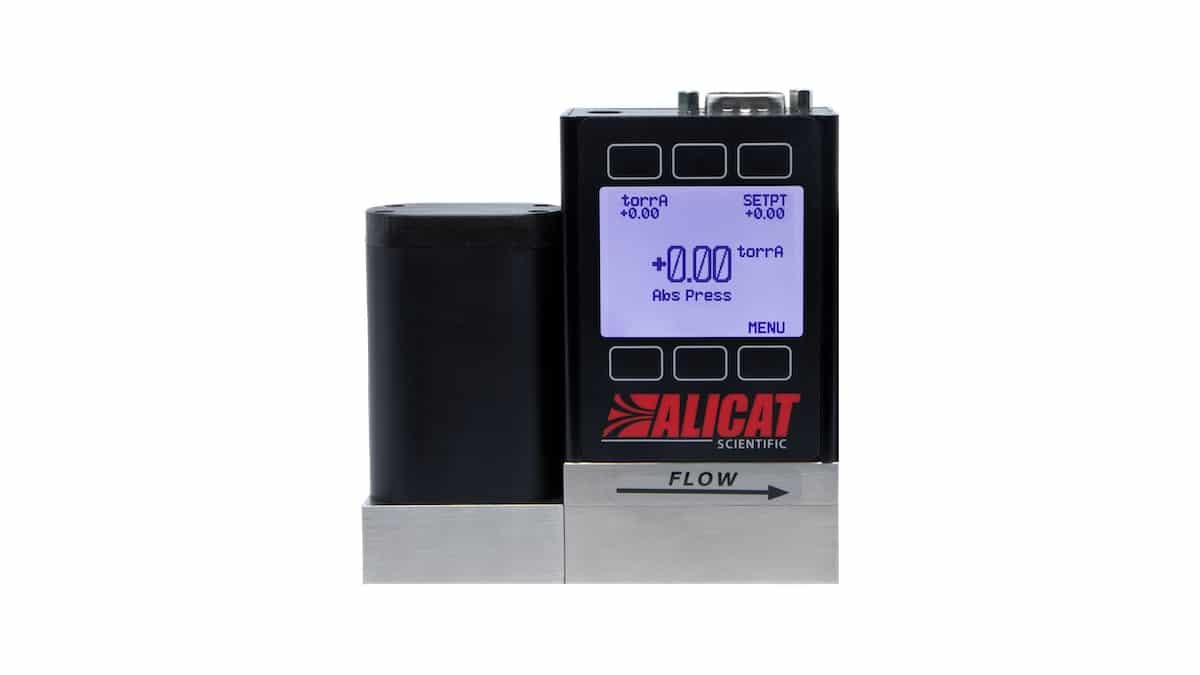 Alicat Scientific announces the launch of its new Alicat Conductor line of integrated vacuum controllers
These innovative pressure controllers offer greater stability and precision while maintaining Alicat's signature speed in measurement and control.
Each controller is designed with customer needs in mind. Instruments control pressure from the upstream side of vacuum processes, saving money on downstream throttle valves. Complex system control can now be executed with one device; no more need for a control module or external vacuum gauge.
Alicat Conductor integrated vacuum controllers are designed for a variety of applications including:
Sputtering – Thin film deposition of coatings for photovoltaics, optical, durability, etc.
Chemical Vapor Deposition – Production of synthetic diamonds
Semiconductor processes – Wafer cooling using Helium, disk drive filling
Extraction – Production of cannabis extracts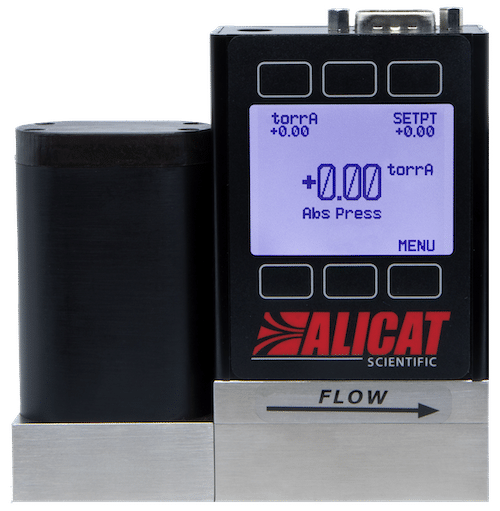 Alicat Conductor controllers are highly responsive and boast steady state control ranges (turndown) of 1000:1. This results in the ability to use one instrument for a wide range of vacuum levels with high accuracy. Every instrument comes with an integrated vacuum sensor compatible with all non-corrosive gases resulting which means precise pressure control for any system. Alicat's precise PID control results in excellent stability and repeatability. Each device is leak tested to an integrity of 10 atm-cc/sec of He.
These instruments are highly customizable. The pressure controller range options available are 10, 100, and 1000 torr. A variety of serial or analog communication protocols are available including EtherCAT, EtherNet/IP, RS232, RS485, Modbus, Modbus TCP/IP, or PROFIBUS. The line also includes an optional pneumatically isolated sensor configuration. This option decreases conductance losses that occur with other controllers, allowing for improved accuracy and control stability.
"The Conductor series of controllers was designed to bring the advantages of a fully integrated device to any of our customers working on vacuum applications."

Michael Diaz, Vacuum Market Manager
This turn-key approach to vacuum process is part of Alicat's dedication to the vacuum industry. Our team of vacuum experts is always available to answer questions and provide customized solutions for unique vacuum applications.
We pride ourselves in excellent customer service. To learn more information about the Alicat Conductor, please call us direct at 1.888.290-6060.
For questions about the vacuum applications please contact:
Michael Diaz
520.303.9879
Michael.diaz@alicat.com
This article is published by
Alicat Scientific is the fastest flow controller company in the world. We design and manufacture mass flow and pressure instrumentation that is tailored to each application requirement in order to get solutions into the hands of our customers as quickly as possible. Alicat flow and pressure instruments are routinely used in a variety of industries ...