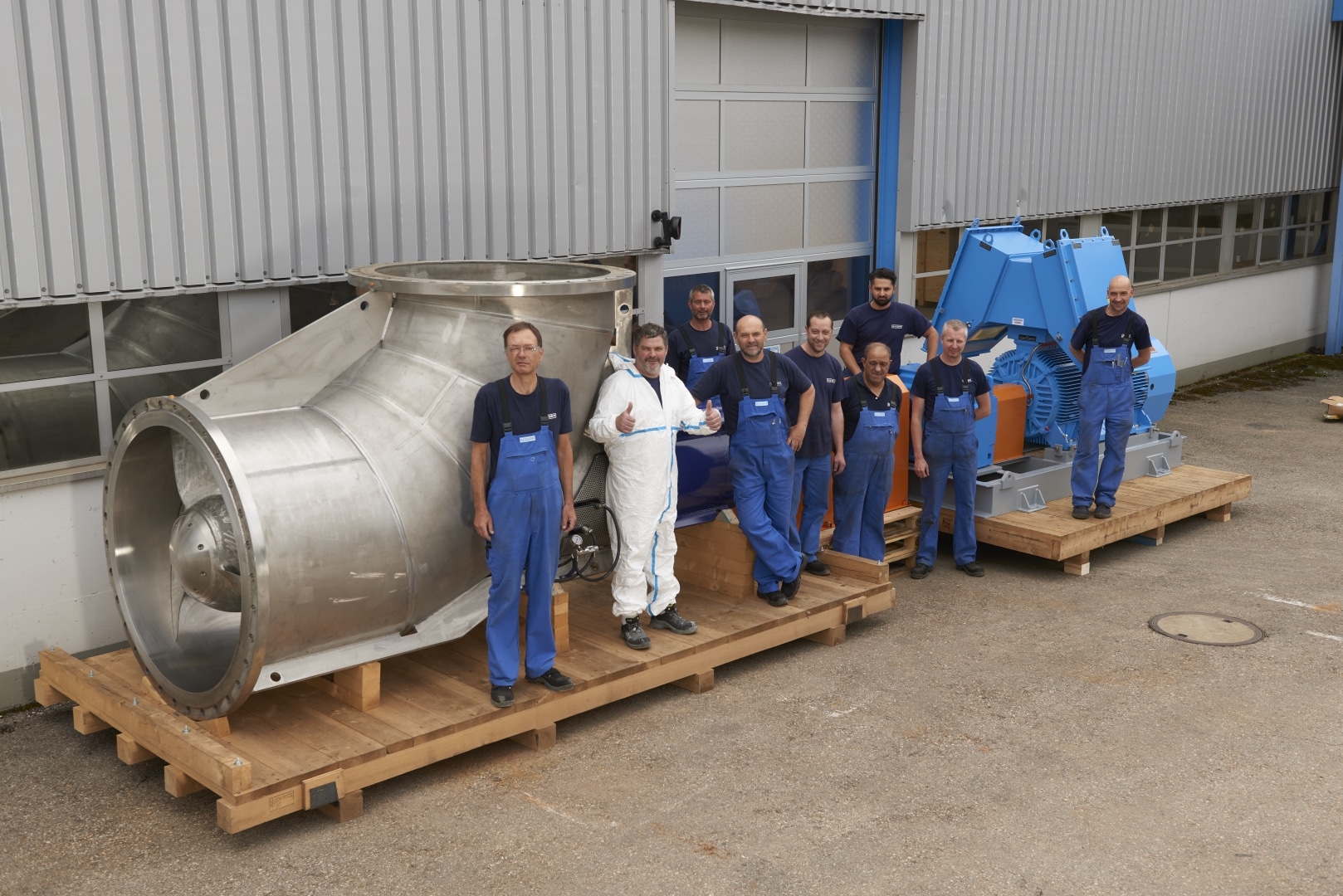 Have a look behind the scenes! Assembly of an Egger Elbow Propeller Pump size DN 1300 for the salt industry in our pump factory in Cressier, Switzerland.
Once the motor assembled on its base plate, the pump measures more than 8 m. This axial flow pump in super duplex will handle salt brine in a factory in the Middle East. The duty point of this Egger pump is 19500 m3/h (86000 US gpm) at 3 m discharge head (10 ft).
Egger Elbow pumps are known for its robust construction and long service life even under tough conditions with corrosive and abrasive fluids.
This article is published by
For more than 70 years, we are manufacturing centrifugal pumps and control valves for municipal and industrial use. For generations, the independent Swiss family-run company Emile Egger & Cie SA has specialized in the design and production of high-quality centrifugal pumps for sensitive fluids with high solids content. We are producing patented ...