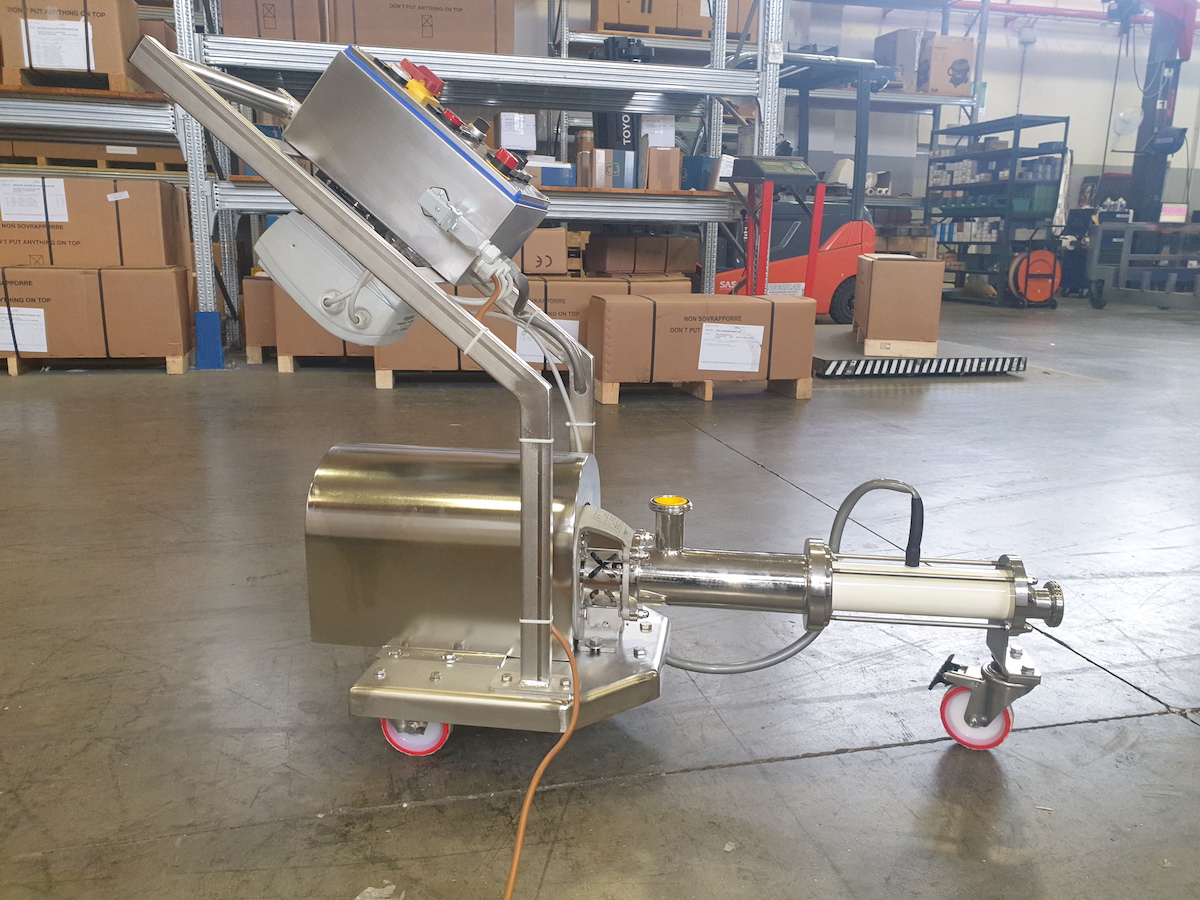 Ensuring a production process meets all the requirements for food safety regulations is one of the main challenges facing any food manufacturing business, however one of the most often missed opportunities are investments into automating part of production to improve safety, reduce risk, wastage, increase accuracy or eliminate manual handling. The North Ridge bespoke food grade pump kits are often a solution to this.
Designed to accommodate a variety of process requirements from thin to viscous liquids, an all encompassing solution is designed to accommodate individual client needs when the budget is not available for a fully automated food production system. It also allows users to take advantage of the 2021 Tax Super Deduction for 130% allowance on capital investment.
Why and Where to use a pump kit
Pump kits are often used within the food industry for 4 reasons:
Eliminating the use of buckets and manual handling within food processes to improve safety, reduce risk and eliminate spillage
For accurate repeat batching and dosing of chemicals, or flavouring's for consistent recipes and ensuring good quality with thorough cost control
To speed up dispensing of chemicals, flavouring's or mixtures, improving process efficiency
Automating transfer from a low risk container storage areas of plants to a high risk cooking and packaging area
Processes for Pump Kits
Various versions are available to allow small-scale operators to automate simple batch operations or fully automated controlled systems where units dispense set amounts at the touch of a button.
We have built units to handle liquids from Toffee Sauce at over 100°C, to alcohol's, flavouring's, apple slices and molasses.
Processes that pump kits can be built to assist with include:
Often an entry level unit, a small batching pump with speed control for varying dispensing rate to allow a multitude of liquids being handled from Milks, Creams and Jams to thin sauces. This unit often removes the need for manual container tipping, and when supplied in conjunction with a flowmeter will ensure dispensed amounts are accurately measured.
Pumps to dispense from IBCS or 205L Drums safely from liquids ranging from alcohol's requiring ATEX certification to pharmaceutical grade hygiene for creams or tomato puree that can extract up to 99% of a containers contents, leading to less wastage, lower disposal costs and improved return on investment. If recipes are made from multiple liquid sources, having the right pump will ensure consistency in your results.
Pumps are located on a small versatile portable trolley enabling them to be wheeled between tanks, or stations for quick easy dispensing of multiple products.
Trolley mounted units with onboard controls to control dispensing rate, with mechanisms to allow use by unskilled staff yet with sufficient controls in place to prevent users from inadvertently damaging the pump.
Automatic sensors to remotely control pumps, detecting when fluid is needed to be dispensed into high risk areas where forklift movements are prohibited and personnel movements restricted.
The Facts
But what are the results which can be achieved by utilizing pump kits?
From an assortment of recent projects, we have found plant operators have secured the following results: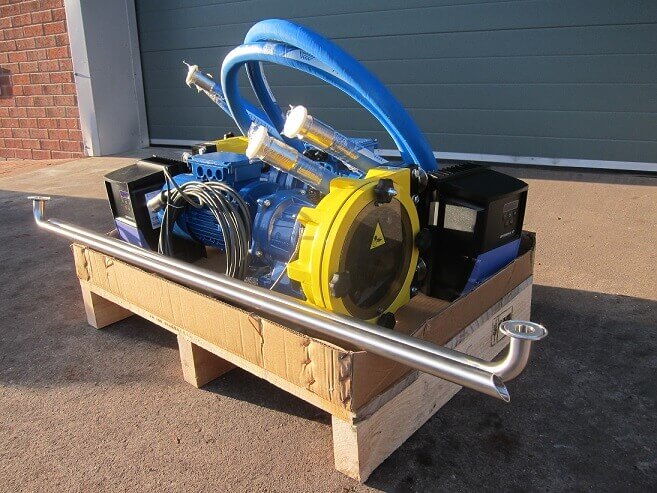 Transfer Rate has been increased by up to 300% within the same or shorter time frame.
Reduction in risk of injury. As 51% of injuries within industry are due to manual handling or slips & trips and with an average fine of £145,000, less capital has been placed at risk.
The average container extraction rate from IBC's, drums and barrels has increased to 99%, improved from 92-95%, meaning an extra 4-7% return on investment of each container dispensed
Users have experienced a payback of less than 12 months.
Whether the fluid is a thin alcohol, viscous oil, molasses or fat we have a pump kit that can be designed to meet your needs. Whether you have just an idea or an exact prescribed system, we can build a unit to suit your needs.
If you are looking to eliminate manual handling, automate dispensing and transfer, ensure consistency in results or improve efficiency we can help.
This article is published by
North Ridge Pumps are a manufacturer and distributor of a wide range of pumps to cover most applications. Our ranges include; centrifugal, multistage, vane, peristaltic, screw, gear, air operated diaphragm, vertical immersion, submersible, barrel, flexible impeller and side channel. Our pumps are available in cast iron, stainless steel 304, stainless ...