Reduction of fugitive emissions is an ever increasing challenge for the highly regulated oil and gas industry. Virtually eliminating fugitive emissions from valves is a great step in creating a safer work environment, reducing greenhouse gases, increasing profits and improving yields.
ISO 15848-1
"Industrial valves – Measurement, test and qualification procedures for fugitive emissions" outlines the testing requirements for control valves and isolation valves. Control valves must cycle from 40% open to 60% open more than 100,000 times to achieve a CC3 endurance rating, and must allow less than 50 parts per million by volume leakage of methane to achieve the Class AM tightness rating.
The Dilating Disk™ had undergone independent ISO 15848-1 testing and completed the maximum endurance certification level of 100,000 mechanical cycles all while achieving one of the world's most stringent standard for methane leakage, at ≤ 50 ppmv, tightness class AM.
High Temperature Certification
ISO 15848-1 also addresses temperature class ratings for fugitive emissions measurement.
With the Dilating Disk™ excelling at room temperature, Clarke Valve set out to widen the breadth of certification.
Certified once again by an independent party, the Dilating Disk™ achieved the highest endurance and tightness class possible at testing temperatures up to 180C. That is, after 100,000 mechanical cycles as well as multiple thermal cycles up to 180degC, the Dilating Disk™ had a maximum leakage rating of 2 ppmv. Once again, the Dilating Disk™ achieved tightness class AM after 3 weeks of testing.
ISO 15848-2
The reliability of the Dilating Disk™ has also proven itself in production testing after receiving multiple certificates for ISO 15848-2. As a type test, ISO 15848-1 validates the technology itself, while ISO 15848-2 production test ensures that every valve is reliable and produced to the high standard set forth by ISO.
The ISO 15848-2 test is conducted with Helium. With Helium having smaller molecules than methane, the production test proves to be another test that demonstrates the sealing capabilities of the Dilating Disk™.
"The Dilating Disk™ has outperformed the previously held standards for low emissions by a control valve time and time again," said Kyle Daniels, President and CEO of Clarke Valve. "It achieved the ISO 15848-1 CC3 endurance rating for 100,000 mechanical cycles, under ISO conditions from room temperature up to 180degC. Clarke clearly continues to demonstrate that we have the best fugitive emissions solution on the market. We look forward to seeing the successful large scale reduction of fugitive emissions from deploying this technology throughout the oil and gas industry."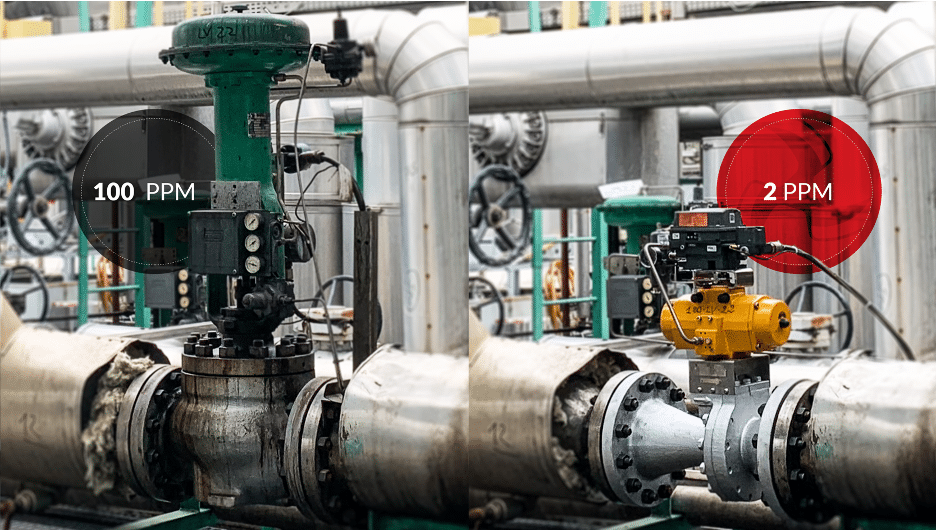 As the Dilating Disk™ technology continues to prove itself by world class standards, it continues to gain traction and attention from organizations like the Oil and Gas Climate Initiative (OGCI), which leads to investments and partnerships with Oil and Gas majors all over the world. Clarke Valve's emissions reduction technology can reduce the per valve emission of methane by as much as 98%. As oil and gas producers begin to increase the adoption rate of new technologies to replace the millions of globe valves currently in service, it will accelerate the timeline to reach the ambitious fugitive emissions reduction goals established by OGCI and others.