The one-year challenge 
The challenge was clear. An American roofing shingle manufacturer's new corporate "reliability engineer" reached out to DESMI. He was looking for an alternative to the filled asphalt pumps that his company had used for years from another supplier. He had been going through the factory's equipment to determine which products were the least reliable and costing the most money. 
"He identified their filled asphalt pumps as the most expensive," says Charles Womack, Business Development Executive Sales Manager at DESMI. "It was not only on the purchasing side, but also on the maintenance side, since the whole line had to shut down when the pump wasn't running. And that happened a lot."
Womack proposed the proven DESMI HD201 ROTAN© asphalt pump, and the client agreed to a demanding trial. "The goal was that if the pump could run for 12 months, then it was a success." 
In this challenging, abrasive application of pumping asphalt mixed with limestone, pumps typically run on variable speed drives. When first installed, they run at 30-40% speed. As a pump wears, performance drops, so the operators speed up the motor to counter the slippage. They keep speeding it up until at a certain point, it is considered a failure and the pump is replaced.
"We installed the pump on January 7, 2019," Womack says. "As of today, 16 months later, the pump is still operating at original speed. It is still performing just as it was on January 7 more than a year ago."
In addition, the company has changed the pump's high-temperature graphite packing just four times. "Previously, they were changing packing every one- to two weeks," Womack says. "Why is that important? These pumps are operating at 450 degrees Fahrenheit [230° C]. You are changing packing in a very hot pump. If you can keep the guys out of there, you reduce the risk of injury."
Womack adds, "It has proven to be an exceptionally successful trial."
The reliability solutions
This one-year challenge is a good example of a trend among industries using asphalt and bitumen pumps in shingles manufacturering, road construction, distribution terminals and refiners. They share a common set of challenges in today's market, Womack says. "Companies are getting more cost-conscious. They are questioning their own processes. They are now hiring reliability engineers to assess their equipment. The new approach is: 'Just because we've been doing the same thing for 30 years doesn't mean it has to be this way.'
"But not all companies are there yet," he adds. "You might go to a road construction site where asphalt is leaking out and surrounding the pump, so that when you need to service the pump you have to chisel it out. This is not an issue to the site supervisor, because it's the only way he's ever seen it. It can be a challenge to get him over the hurdle of understanding that this is not necessarily acceptable. Leakage is loss of product, which is loss of profit," Womack says.
True back pullout
In this time where companies are looking to streamline costs, DESMI can help provide a clear solution of what is available today that could improve system reliability. Even better, DESMI helps its customers find and use pump features that not only improve reliability but shorten the downtime between failures.
Charles Womack says the biggest features on DESMI's HD ROTAN© asphalt and bitumen pumps is their modular design with a true, back pullout feature. "This allows for the whole rear rotating assembly of the pump to be pulled and serviced without touching the pipework or driver," he says. "With the back pullout design, no alignment is required after servicing. You never move the casing and never move the drive equipment. You can get your pump back up and running quickly. It's a huge feature and a huge savings."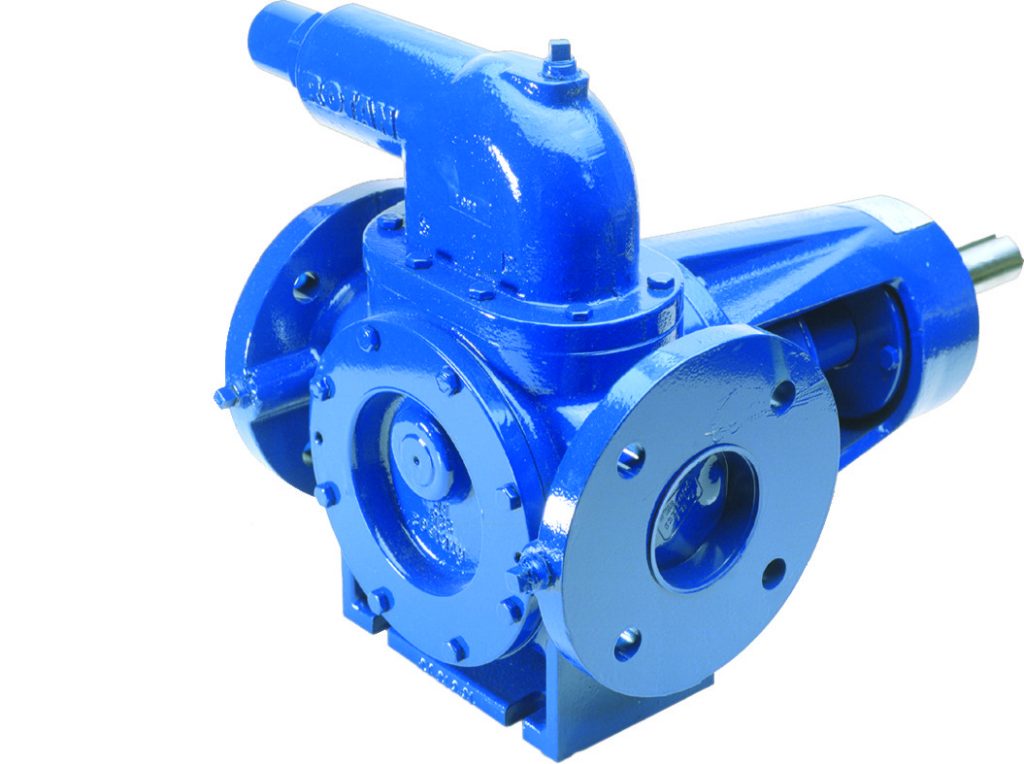 Inline design
Womack highlights the standard inline design on DESMI's HD ROTAN© asphalt and bitumen pumps. Where most asphalt pumps are configured with input and output at a 90-degree angle, the ROTAN© pumps typically have a 180-degree configuration.
"First of all, they are foot mounted design which means they can take more pipestrain and thermal expansion that a bearing mounted pump. Further, they are easier to service. You can easily remove the rotating element/cartridge and lift it directly out," he says. He adds that the top-mounted, self-draining relief valve eliminates the need for a jacketed valve that can clog if not heated. "Say you close for the weekend and turn everything off. If you have a jacketed valve, when you come back Monday morning, the asphalt has solidified in the valve. With our inline pumps and the valves on top of the casing, the asphalt drains back into the casing."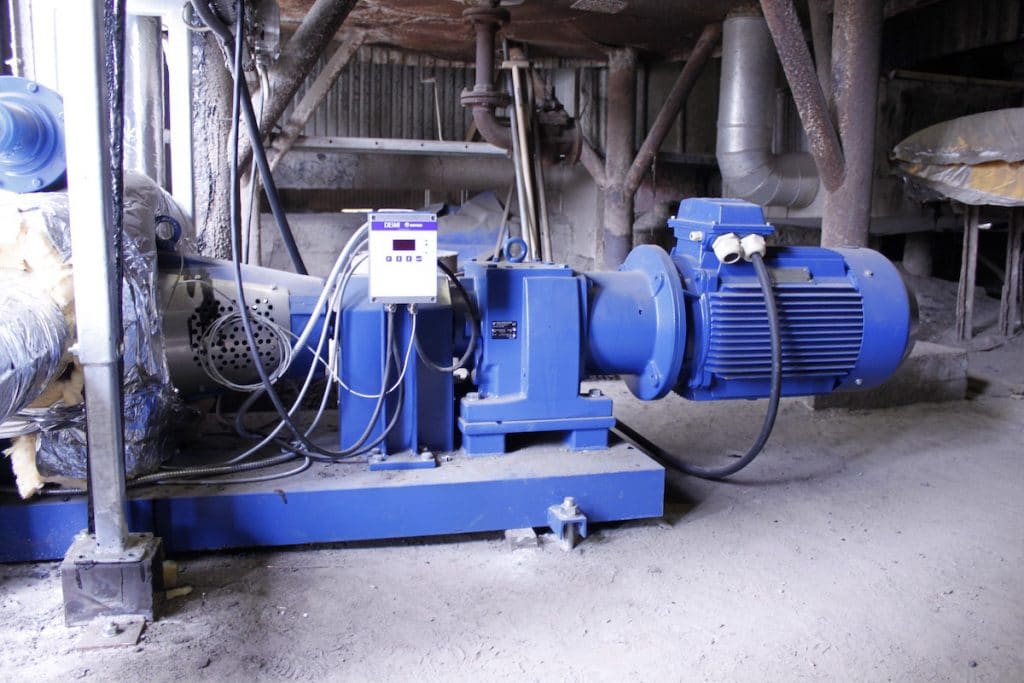 In addition, front and rear thermal heating jackets cut the need for jacketed casing. "These ensure no cold spots in the pump's key areas, such as around the idler bushing, main bushing and packing."
Electrical heating is also available, where the temperature probe is mounted directly on the idler pin inside the pump. Thus, it heats the liquid/pump where it is most needed. "You don't need hot oil or steam lines running to and from the pump. This saves on energy and also makes the pump easier to service. Our pump simply eliminates the hot oil or steam lines."
Increasing profits
'DESMI is experienced in proven solutions for pumping all asphalt/bitumen formulations in various markets around the world. Working directly with customers and some of DESMI's partners can help ensure that the customer gets the right pump the first time every time', Womack says.
"When questions get more technical, we like to open it up and share the discussion with our customers. It gives them a better overview to help them make the best decisions," he says. "Our customers are giving us an opportunity to help them look at what can be done better. It all boils down to increasing profits. It's all about money." 
For more information on this article, please contact Business Development Executive Sales Manager, Charles Womack cww@desmi.com or at +1 757 857 7041