By pouring the sole plate and welding the pipework at the location before the actual pump is on-site the overall lead time can be significantly reduced.
For this, Rodelta has developed the extra option "Grouting and welding ETL (OH5) installation template" which is mounted on the final sole plate of the pump to be supplied.
This template and sole plate "with all grouting parts for pouring" will be delivered with a shorter lead time.
This working method contributes to a considerable lead time reduction of the installation process. This lead time reduction is achieved because on-site processes can run in parallel with the production of the new ETL OH5 pump. Bringing these grouting and welding activities forward in time leads to more flexibility with regard to the start and continuation of these activities on-site. Delays or postponement work can be compensated by the space created in the planning.

This method is not possible with many other pump configurations such as the horizontal OH2 (API 610). For this pump type, the baseplate is an integral part of the pump constuction that cannot be supplied in advance. The pump should in that case be aligned on site after the foundation has been cast, which is not desirable.
In addition to the advantage regarding the lead time and planning flexibility, the OH5 template offers even more: the use of the template provides more freedom of movement during installation work and placing the final pump in a later stage also prevents damage and contamination of the pump during these activities.
Explanation of the installation template
A pedestal for the ETL (OH5) pump will be poured in accordance with dimensions as specified in the DEP.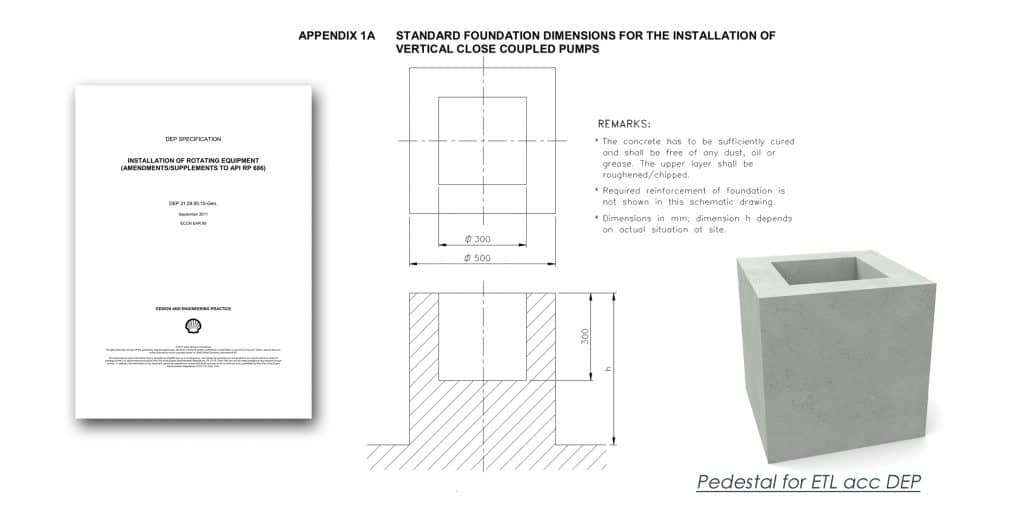 The original sole plate of the new pump will be assembled with the foundation anchors and leveling bolts and placed on top of the pedastal. Ensure that the anchors protrude sufficiently high (Sole plate and foundation plate ETL) After this the sole plate will be adjusted to height and level by turning the bolts. Than the wooden formwork shall be applied (shape acc DEP) .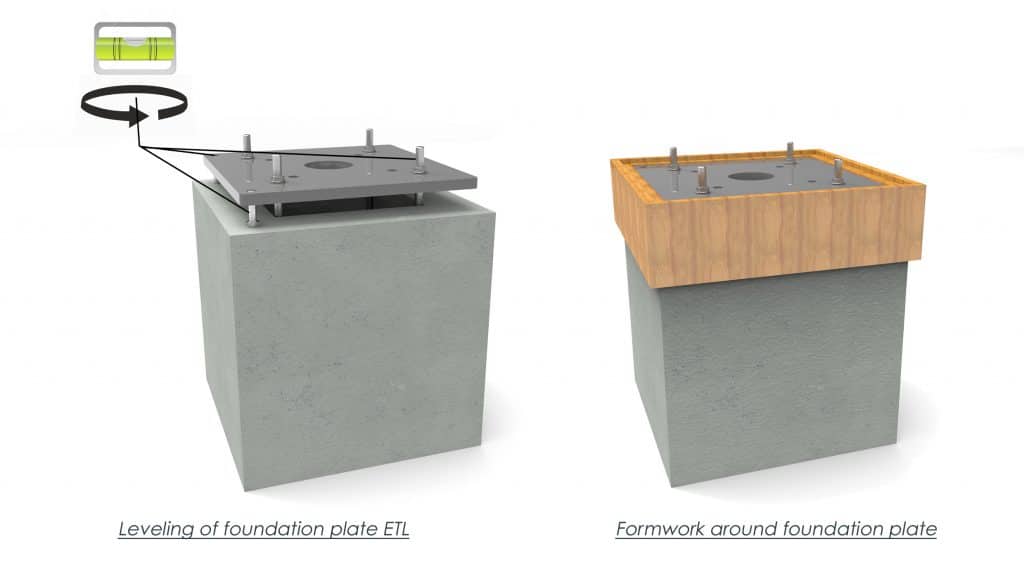 The next step can take place, the sole plate can be poured in with shrink-free mortar.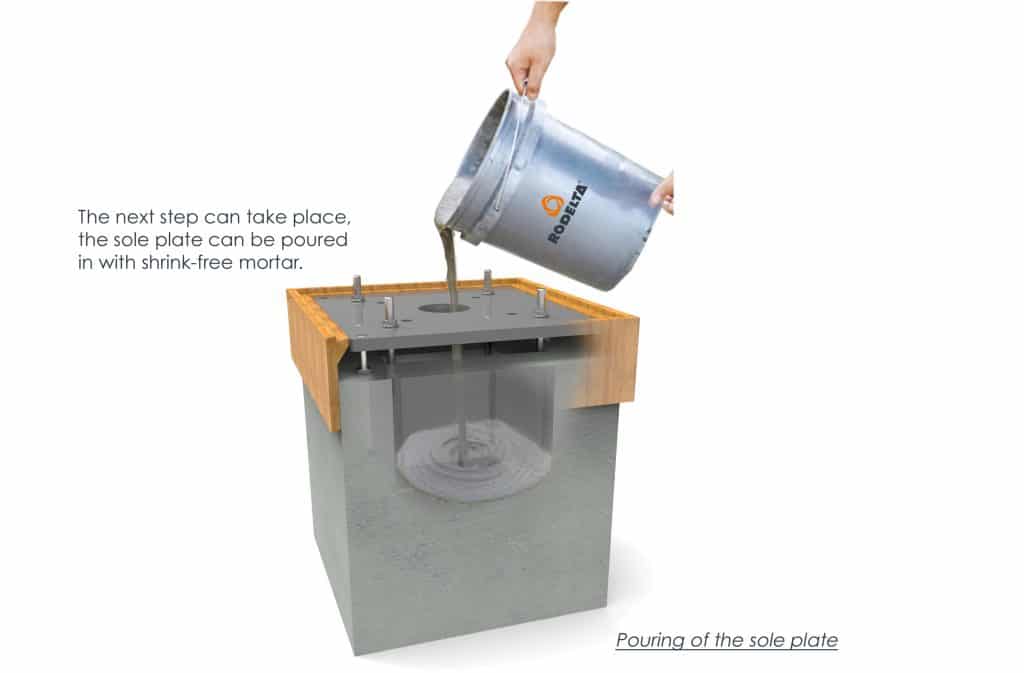 After hardening of the concrete and tightening of the foundation anchors the wooden formwork can be removed.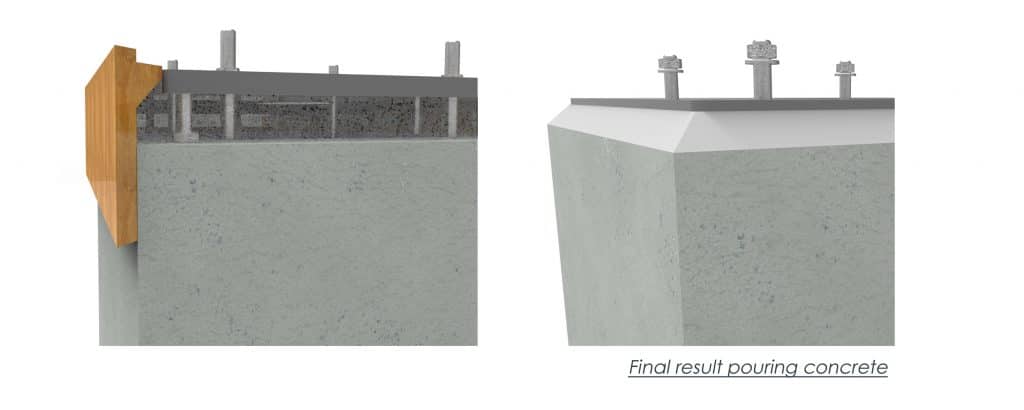 The installation template for grouting and welding will be assembled by using the foundation anchors on top of the sole plate.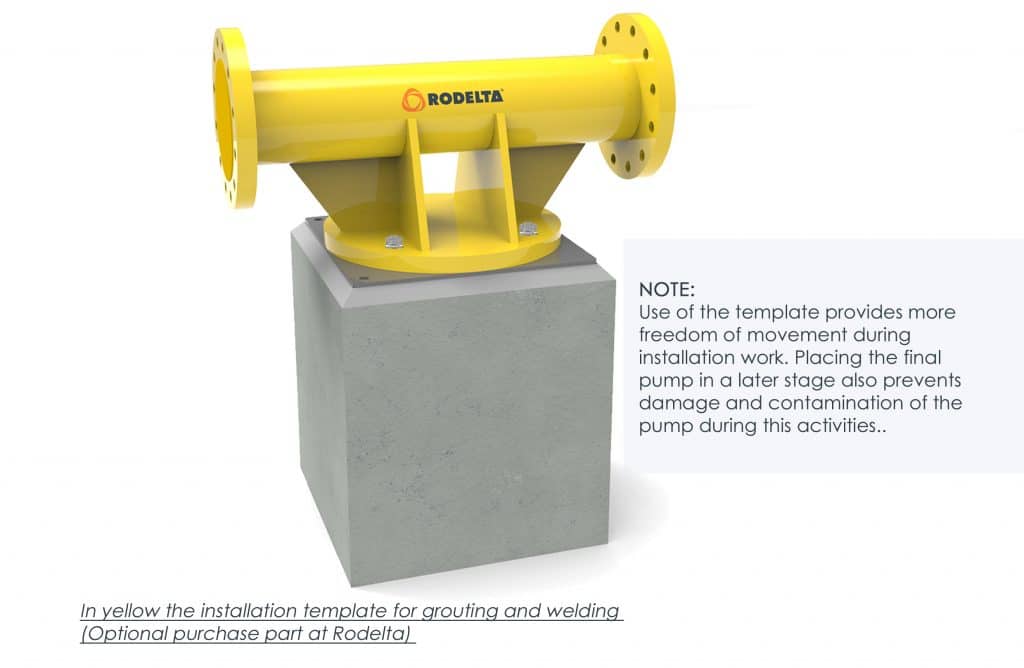 Before to start welding of the pump pipework make sure that the gaskets are applied.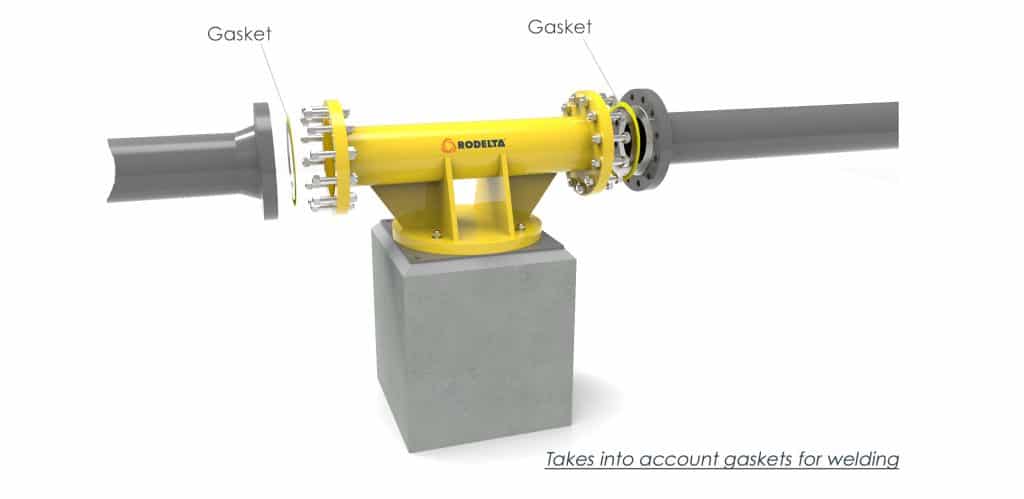 When the welding is done, the template can be removed between the pipes. It is wise to do this when the definitive ETL (OH5) pump unit will be installed. This ensures that no unnecessary contamination can get into the pipes. Of course it is advisable to check if the pipes are free of contamination before the definitive pump will be installed.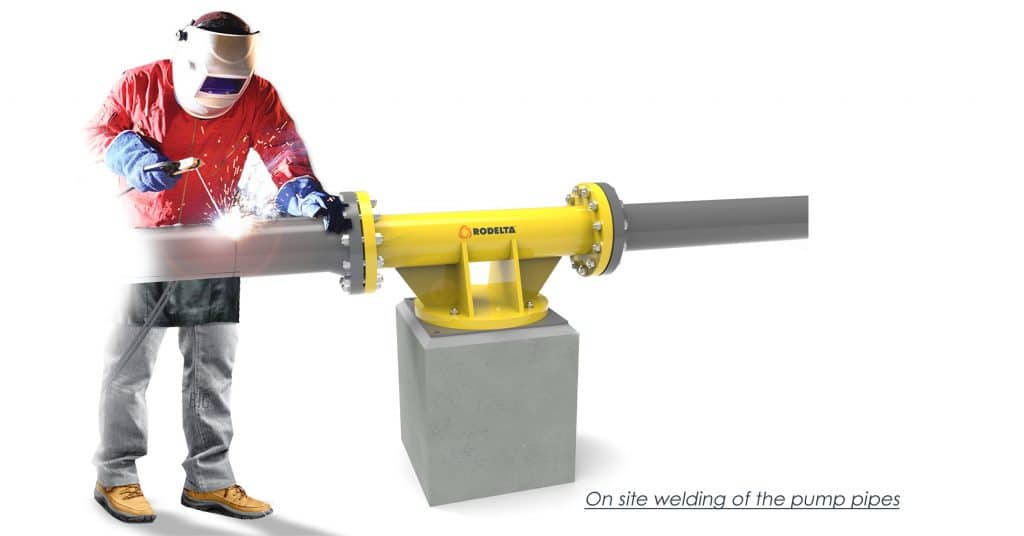 Place the final ETL between the pipework. Install the gaskets and fix the bolts.