Hygienic instrumentation specialist Anderson-Negele has completed the integration of GEA Diessel's electromagnetic flowmeter division, its product range and specialized staff. With the addition of this important business unit to its already extensive sensor portfolio, Anderson-Negele is taking another major step in its corporate development: hardly any other supplier can offer such a comprehensive range of sensor technology specifically developed and manufactured in-house for the food and pharmaceutical industries.
Every drop counts:
Precise flow measurement is the basis for safe and efficient processes in almost all dairy, brewing or beverage applications. From reception through the various processing and refining operations to CIP control, and for media of widely varying consistency and viscosity, process quality and efficiency depend to a large extent on it. But when is which technology suitable: flow meter, flow monitor, magnetic-inductive, turbine, ultrasonic, calorimetric? With an extensive range of individually configurable flow sensors, Anderson-Negele offers the most suitable solution for almost all applications.
For new installation and retrofit:
Through continuous improvement of the available variants (such as IO-Link or remote versions), the technical performance data (such as measurement accuracy up to ± 0.2%) and the installation options (e.g. special adapter flanges for the replacement of third-party devices), Anderson-Negele is constantly expanding its range for use in new plants, but also in particular for the uncomplicated replacement of existing sensors from its own production, from GEA-Diessel or from other manufacturers.
For every requirement:
With various core technologies, the hygiene specialist Anderson-Negele has a suitable measuring system for almost every application, every process, and every medium. In the case of flow meters, these are electromagnetic sensors for media with a minimum conductivity of >5 μS/cm on the one hand, or turbine meters for all media without conductivity, such as exhaust condensate, on the other. Flow monitors are used in many production plants to supervise the technical safety of the plant and the correct operation of the processes. A possible malfunction of a pump, a closed valve or a misdirected medium are reliably detected and signaled. Here Anderson-Negele also offers several technologies: Ultrasonic sensors for all media with turbidity > 1 NTU or particles > 50 μ, or calorimetric devices for all aqueous, even high-purity media, regardless of conductivity.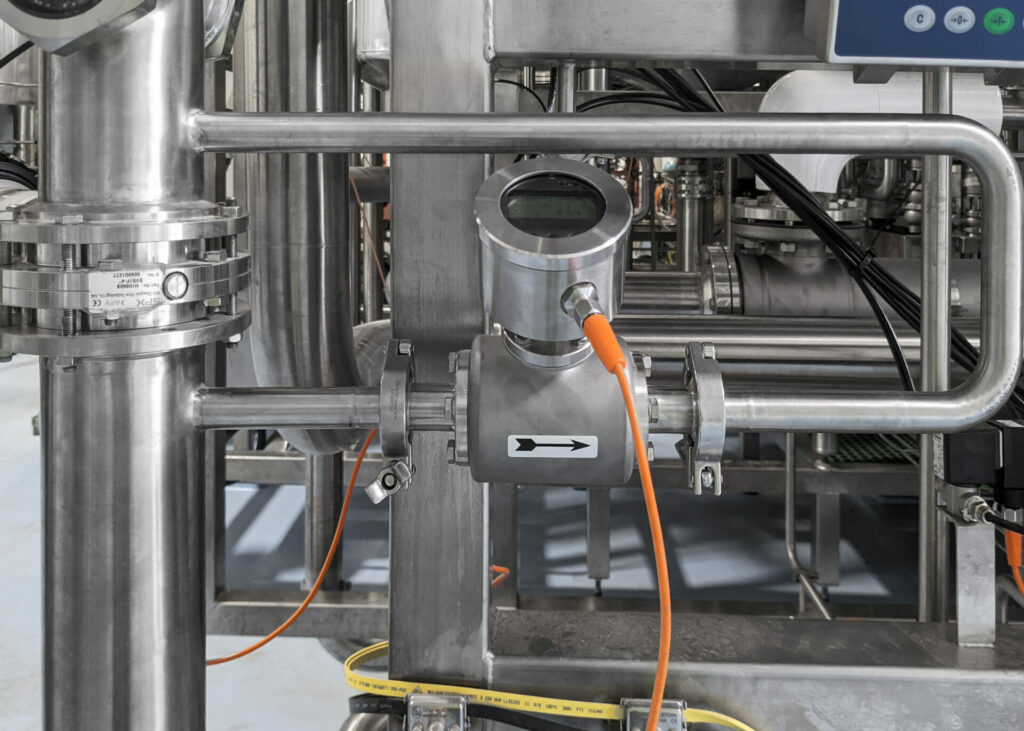 The No. 1 alternative:
As an inexpensive and compact all-rounder, the electromagnetic FMQ is a versatile, robust, and reliable flowmeter. The performance spectrum is tailored to the needs of dairies, cheese factories, breweries and other beverage processing operations. In addition to liquids, all porridges, pastes or cream-like products can also be measured precisely. Especially for varying products such as yogurt or dessert creams in continuous processes, production control is greatly simplified by automatic signal processing. With a spectrum of 30 to 640,000 l/h and a measuring accuracy of ± 0.5% ± 2 mm/s, it also covers dosing and filling applications or CIP process control. The optional digital IO-Link interface and the possible remote version round off the FMQ's wide range of applications.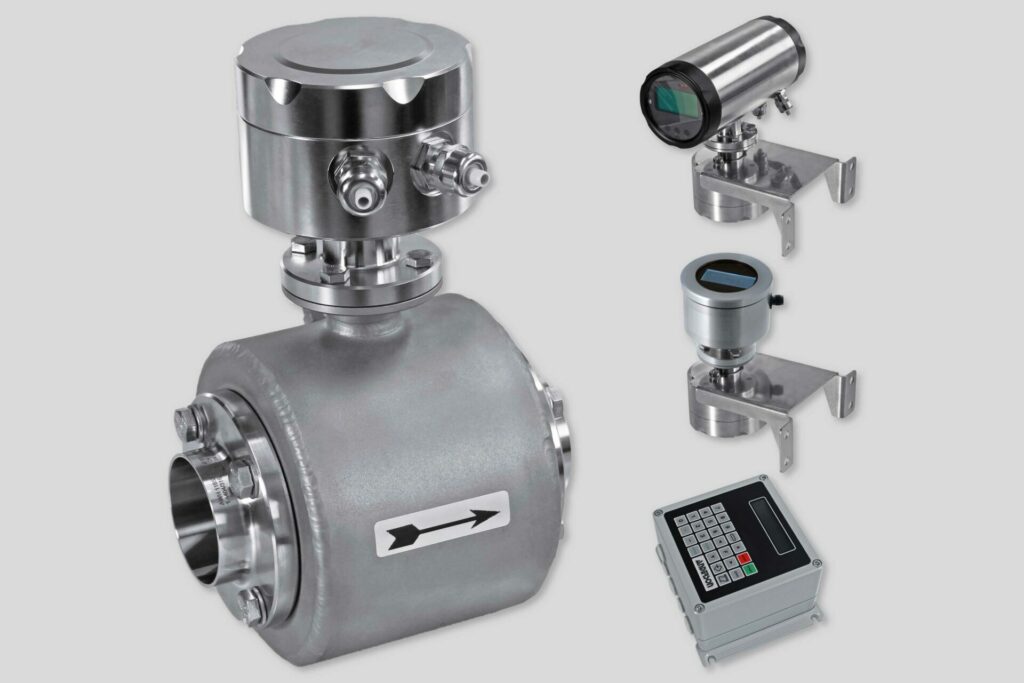 When the highest accuracy is required:
The flowmeter FMI / IZMAG is identical in construction to the FMQ in terms of the measuring transducer, but its powerful electronics make it a high-end instrument. With a measuring accuracy of ± 0.2% ± 1 mm/s and additional interfaces such as Ethernet/IP, FMI / IZMAG becomes an absolute precision instrument.
The new member of the team:
Previously only marketed directly by GEA Diessel, the IZMSA will offer from Q2 on additional functions, e.g. various configurations such as temperature recording incl. date and time, volume preselection control, or self-monitoring with automatic failure diagnosis.
When nothing else works:
The flow meters HM-E for food or HMP-E for pharma applications with non-contact pulse measurement are the reliable, precise, and economical alternative for mass flowmeters or electromagnetic flowmeters. HME / HMP-E are suitable for aqueous fluids such as filtered fruit juice or beer, alcohols, light oils, salt solutions, cleaning media, and acids, but also exhaust condensate, process water, demineralized water, and WFI.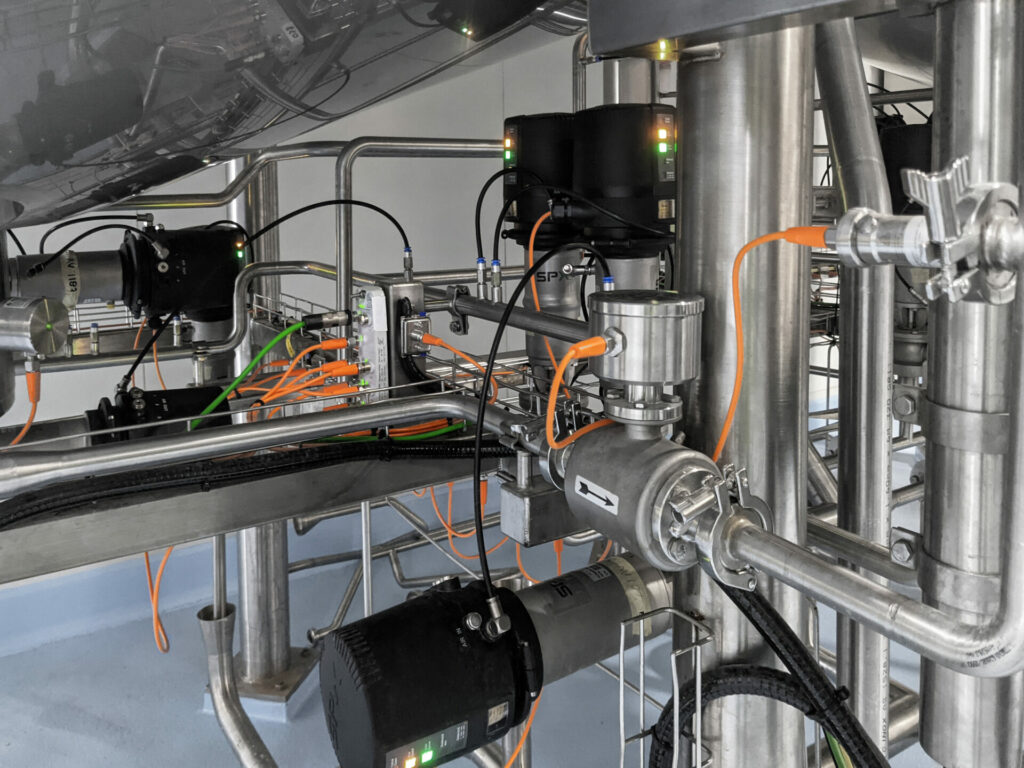 Reliable flow control:
Thanks to its ultrasonic Doppler measuring principle, the FWS / FWA flow switch is ideal for all media with turbidity or with air bubbles. This makes it suitable for media such as milk, adhesive or viscous media, creams, dough, oil-based media, but also drinking water, glycol and CIP media.
The solution for all high-purity media:
The special pulse measuring method of the calorimetric flow switch FTS detects the flow velocity quickly, reliably, and permanently via the media temperature change alone.
The complete sensor variety from a single source: The integration of magnetic-inductive measurement technology further completes Anderson-Negele's portfolio as a specialist food supplier. The sensor technology developed in-house and produced in the company's own plants now includes temperature, pressure, level, point level, turbidity, conductivity, load cells, and flow meters in a wide variety of specifications