Malema Sensors Expands its Lineup of SumoFlo® Single-Use Coriolis Flow Meters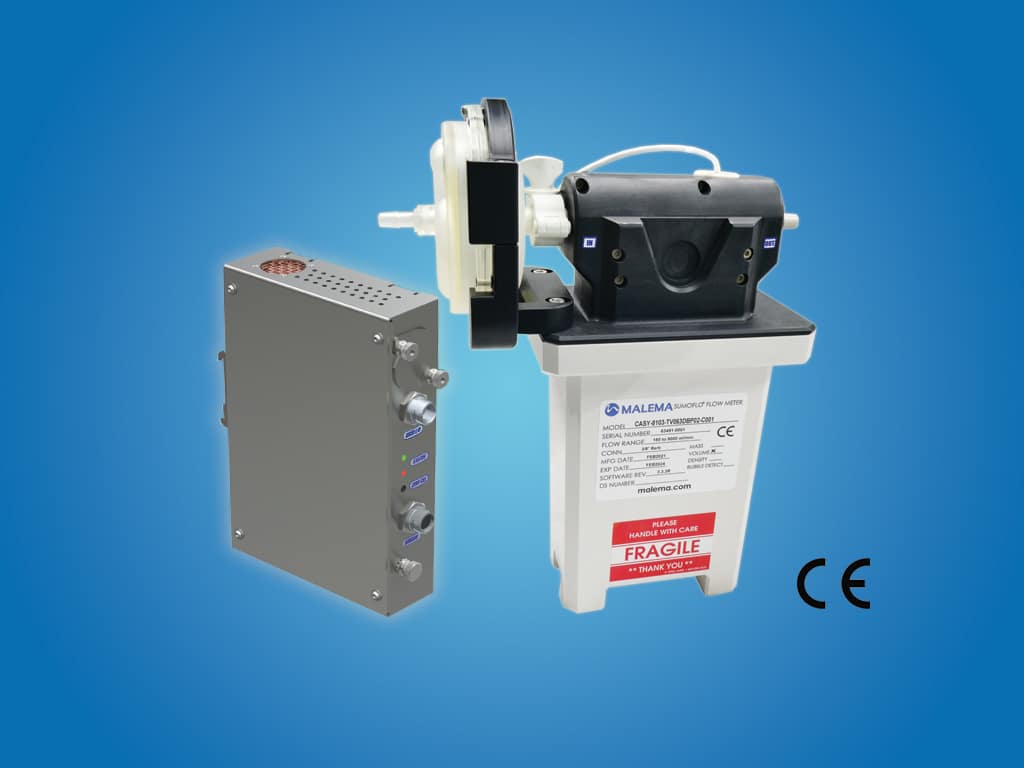 Malema's SumoFlo® Single-Use Coriolis Flow Meters have recently expanded with lower flow ranges, higher turn down ratios, and improved functionality.
Originally released as the CPFM-8100 series in 2017, the newest model in 2020 is the CPFM-8103-series of SumoFlo® meters which represent the pinnacle of flow measurement in single-use systems for biopharmaceutical media.
Why do our customers use Coriolis for their applications? The major complaint from our customers have been that all other technologies (including ultrasonic flow cells and clamp-on ultrasonic meters) have a significant drift and as such do not meet the high accuracy specs of ±1% of reading. Our customers also wanted a device that offered up accurate measurements when micro bubbles were present. All the devices previously tested just did not work with bubbles. The industry wanted accurate measurements from less than 1 g/min to as much as 100 kg/min.
SumoFlo® flow meters have a disposable Flow Cell constructed of all Class VI Certified PEEK that can be replaced after each use or batch. The simple disposability of the Flow Cell saves time and money by eliminating cleaning, sterilization, validation, and product cross-contamination. Inside the Flow Cell there are no moving parts that are subject to friction that might cause particle generation.
A new flow sensor has been added for the CPFM-8103 series that measures flow from 0.35 g/min to 50 g/min. Engineering challenges are always exciting. It took us 2 years to perfect Malema's Low Flow Single Use Coriolis Flow Meter to perform to an accuracy specification of ±1% of reading across a flow range of 0.35 g/min to 50 g/min. Today the SumoFlo® CPFM-8103 Low Flow Coriolis Flow Meter is measuring consistently and accurately.
The existing SumoFlo® single-use sensors have been improved with turndown ratios as high as 20:1, i.e. a 1" SumoFlo® sensor can measure flow from 5 kg or l per minute to 100 kg or l per minute. Additionally, new sensor footprints have been developed. Inline flow sensors allow for better tubing management and reduced tubing lengths in certain installations. Electrical connections can also be placed on the "bottom" of the flow sensor (opposite the fluid connections) for panel-mount installations.
SumoFlo® transmitters have also been improved for the new CPFM-8103 series. Transmitters can now support up to four analog output signals using 4-20 mA. Additionally, up to two digital outputs can be used for pulse output, frequency output, or open collector alarms for bubble detection, high flow alarm, low flow alarm, or total flow achieved alarm. MODBUS communications over RS485 remains an option for additional input and output to a control system.
Single-use flow meters are critical to reduce equipment turnaround times in the development of biosimilar processes. In general, multi-product facilities are the typical field of application of the single-use Coriolis flow meters (e.g. process development, production of clinical reference samples, contract manufacturing).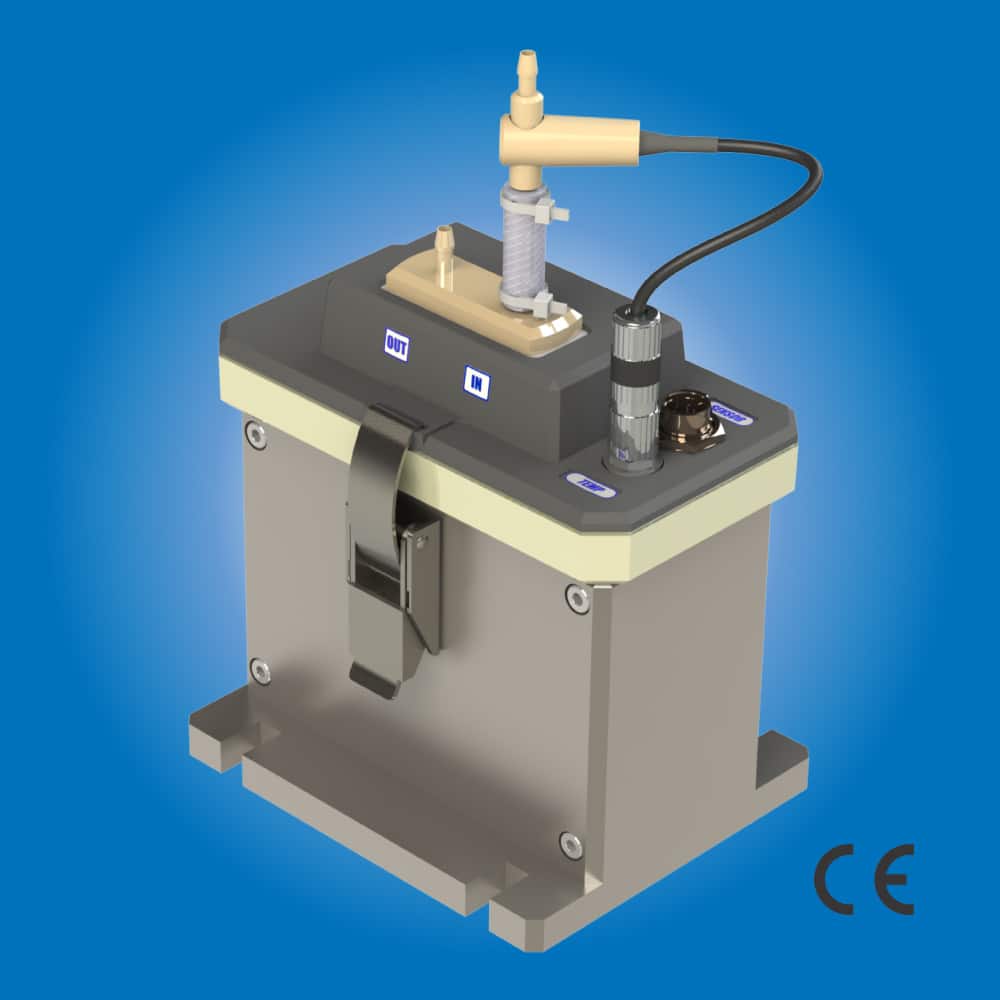 Features & Benefits
Accuracy of ±1% of reading
Independent of viscosity and density changes
Maximum pressure: 6 bar
Available flow ranges from 0.35 g/min to 100 kg/min
Mass flow, volumetric flow, density and temperature outputs.
Wetted flow path Class VI Certified Peek
Wetted surfaces are gamma stable to 50 kGy
Bubble tolerant
Typical applications include:
Tangential Flow Filtration
Depth Filtration
Chromatography
Bulk Product Transfer Verification
Centrifuge Concentration Measurement
Malema offers SumoFlo® sensors that meet requirements for process development and full-scale production.
For more information, please email Bio@malema.com
This article is published by
Founded in 1981, Malema designs and manufactures measurement and control instruments for abrasive slurries, surfactants and high purity and corrosive chemicals. Malema Sensors® products provide improved process control with new leading edge technologies for measurement. Experienced in sensors, electronics, and process instrumentation, Malema ...