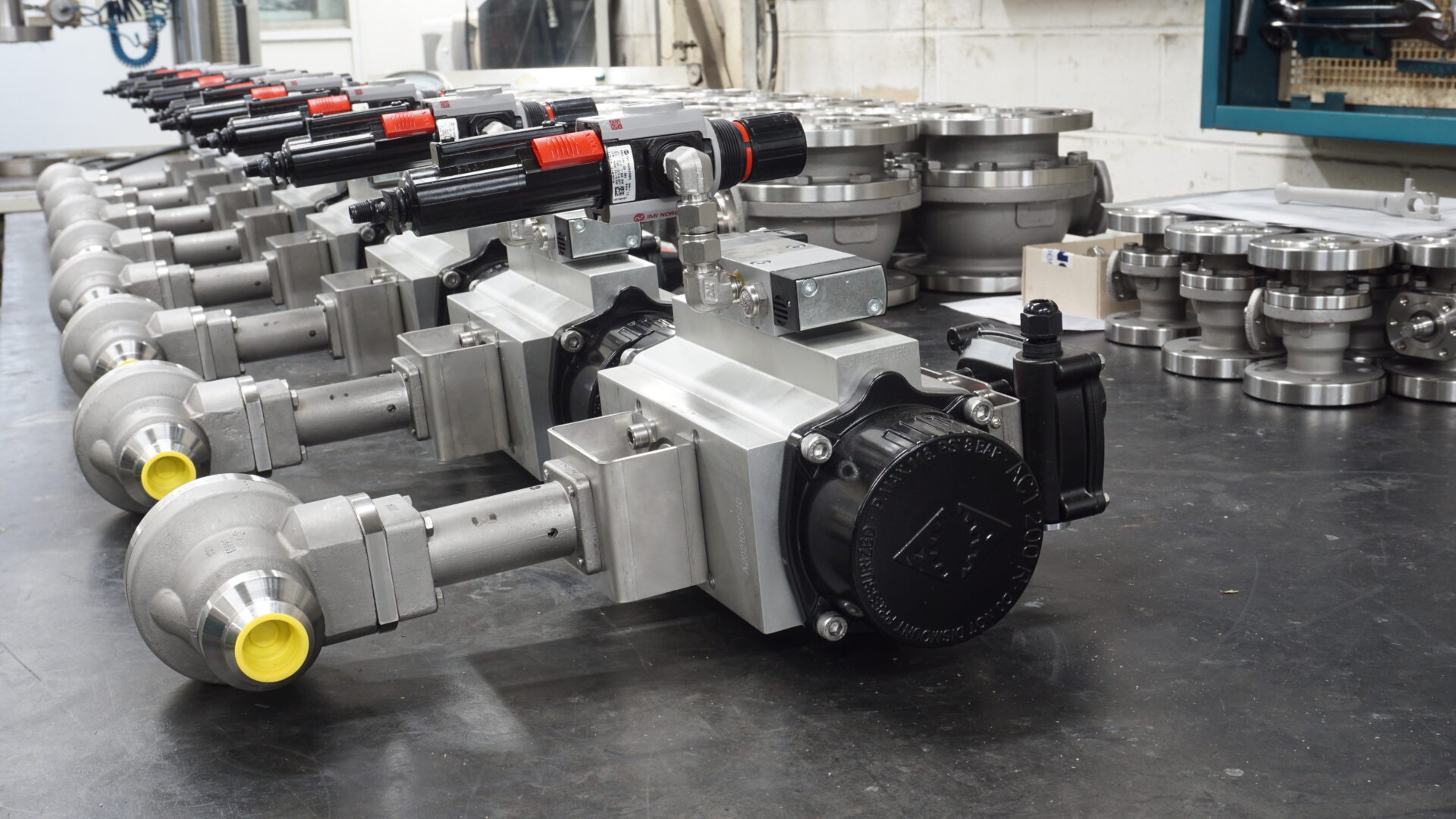 FHT Valves supplied Emergency Shut-Down valves (ESDV) for a major nuclear thermal plant in Europe in order to generate electricity from thermal energy produced by fission reactions.
The main component of a Power Plant is the reactor, which is the facility where the nuclear fuel is housed, and which has systems that enable nuclear fission reactions to be initiated, maintained and stopped in a controlled manner, which release enormous amounts of thermal energy.
The thermal energy released is used to heat water into steam at high pressure and temperature. This steam rotates a turbine that is connected to a generator that transforms the mechanical energy of the turbine turn into electrical energy, ready for industrial use.
Emergency Shut-Down valves with pneumatic actuator
Our emergency shut-down ball valves are manufactured according to European standard en-161, which specifies the safety, construction, and operation requirements of automatic shut-down valves for gas burners, gas appliances and the like.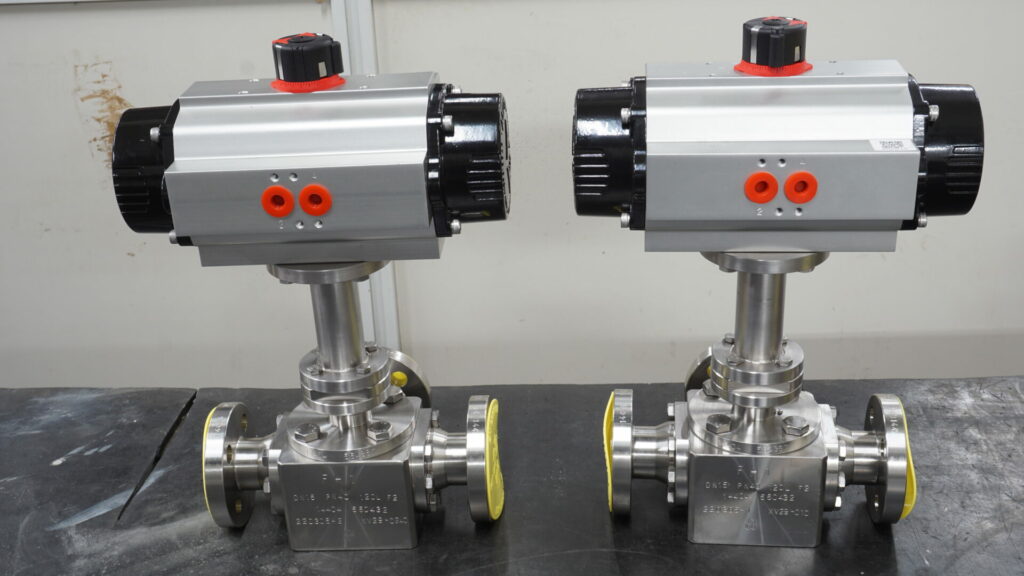 Applies to valves with a declared maximum operating pressure not exceeding 500 kPa (5 bar) of a nominal connection diameter not exceeding DN 250 for use with one or more gaseous fuels in accordance with Standard EN 437.
This standard is used for electrically actuated valves and fluid-actuated valves if the control valves for these fluids are electrically actuated but does not apply to external electrical devices intended to activate the control signal or control motive energy."
This article is published by
Our models are of high precision, legacy of the first German designs that so good results have given over the years. We have taken advantage of our experience in the field of industry and have been improving to complete the best catalog of ball valves possible. Our Head Offices are located just 5 minutes from Bilbao International Airport and 20 minutes ...