Background
A large manufacturer of edible oil in Western India produces different types of vegetable oils such as cottonseed, groundnut, sunflower and castor oils. Their plant has a production capacity of over 1500 metric tons of refined oil per day. To achieve the best product quality, they have invested heavily in the technology and automation of their plant.
Measurement requirements
The company has many storage tanks, of which seven tanks are used for storage of refined oil. It is important for the company to be able to accurately measure the levels in these tanks for the purpose of inventory management and control. These levels were previously measured manually by the dip stick method, which is prone to human error. This method was labour-intense as service personnel had to climb up on the tank roofs three times a day to take the measurements. Continuous level measurement and control was not possible. For improved inventory monitoring the edible oil manufacturer was looking for a reliable and accurate level measuring solution that was able to continuously provide level readings directly in the control room for further analysis and stock management.
KROHNE solution
Based on the customer requirements and with the knowledge of many other veggie oil applications in mind, KROHNE recommended using the OPTIWAVE 5400 FMCW level transmitter. This 24 GHz FMCW radar is particularly designed for continuous, non-contact level measurement in closed tanks. It provides accurate readings even in processes with fast changing levels, e.g. during filling and emptying of tanks.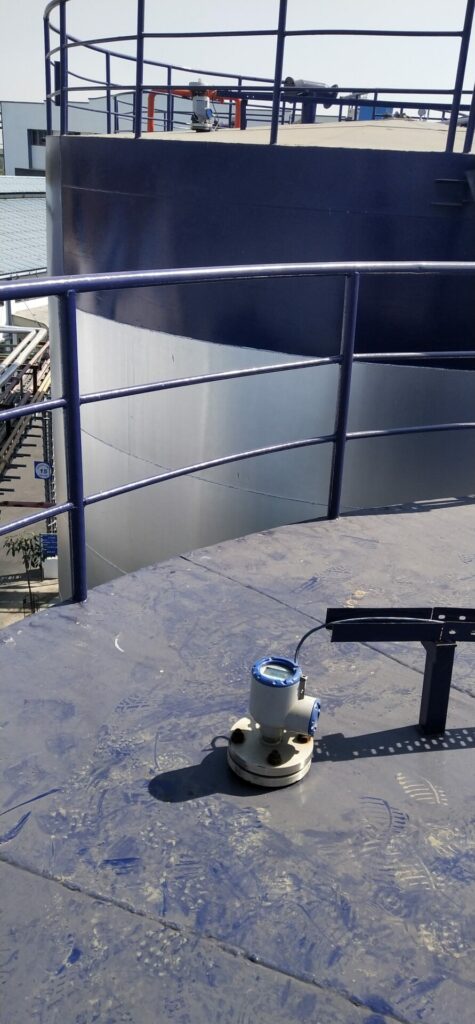 The level transmitter was mounted with 3″ flanged connection on top of the seven edible oil tanks. For this application the Drop antenna version made of polypropylene was selected. This makes the radar insensitive to condensing atmospheres, which is a great advantage given the possibility of condensation in the tanks. The measuring values are transmitted via the radar's 4…20 mA output to the control room of the oil producer.
Customer benefits
The OPTIWAVE 5400 offers continuous and accurate monitoring of the oil level in the tanks. This facilitates efficient inventory management and control. Missing or inaccurate information about the actual oil stock is a thing of the past. Remote level monitoring of the edible oil tanks allows stock control from a central location. This translates into substantial savings in terms of time, money, workload and worker's safety. Manual intervention is avoided, and service personnel are not required to climb up to the top of each tank several times per day.
Product used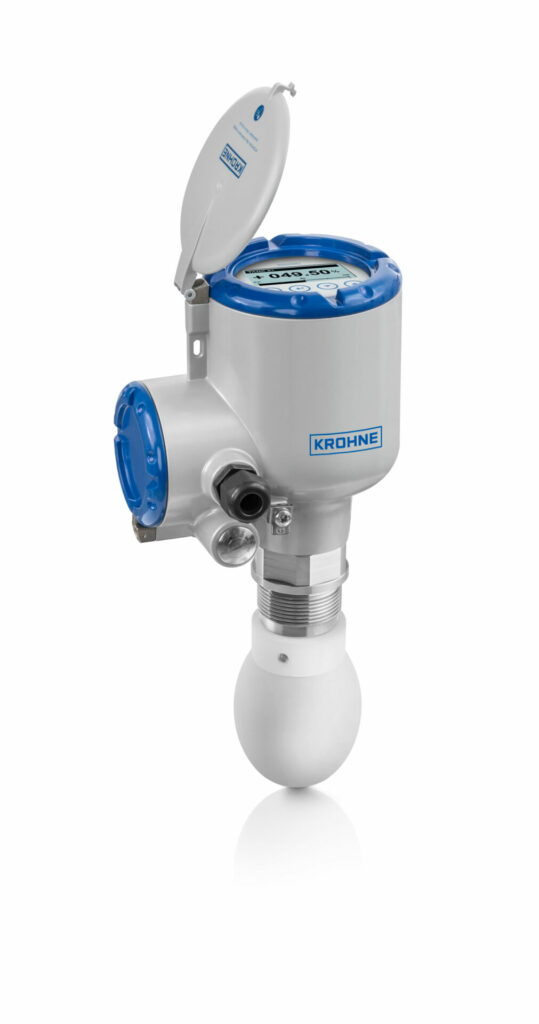 Radar (FMCW) level transmitter for edible oil and other liquids
Continuous, non-contact level measurement in closed tanks or in the open air
24 GHz radar, Horn or Drop antennas
Measuring range: 0…100 m / 328 ft
-50…+130°C / -58…+266°F; -1…16 barg / -14.5…232 psig
±2 mm / ±0.08" accuracy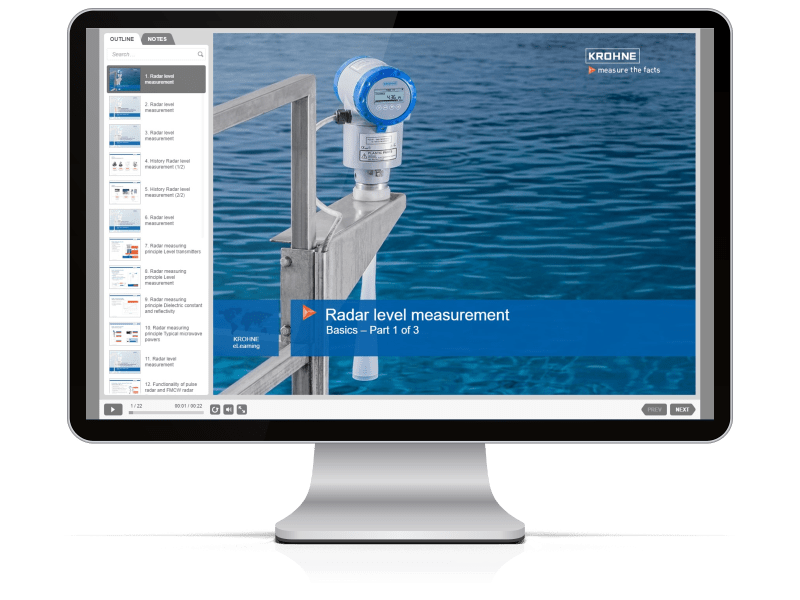 KROHNE Academy Online
This course deals with the principles of radar level measurement comprising pulse as well as FMCW radar. Learn more about all relevant topics in 3 modules.