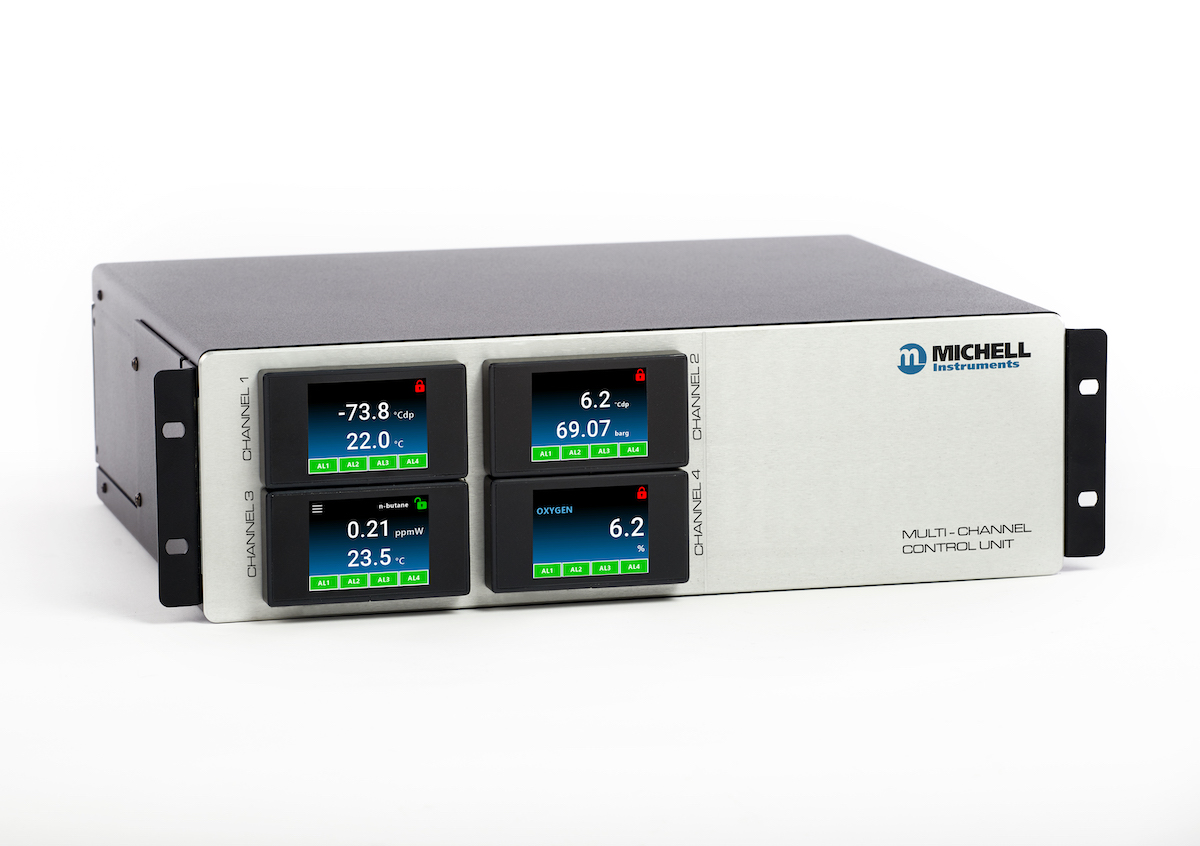 The new Michell Multi-Channel Control Unit (MCU) from Process Sensing Technologies provides up to four independent measurement channels with any combination of moisture in gas, moisture in liquids or oxygen concentration. Installed indoors in a safe area, the MCU allows operators to monitor these crucial parameters from multiple hazardous area-installed analyzers.
It is designed for use with any combination of the Michell Promet I.S. process moisture analyzer, the Michell Liquidew I.S. moisture in liquids analyzer and Ntron Minox-i oxygen transmitter.
The new Michell MCU features up to four 2.8" color touch-screen LCDs with a clear, easy-to-use interface. This allows for set-up and control of dew point or trace moisture in gases or liquids, as well as oxygen measurement, directly from the control room. The unit displays moisture content in ppm, dew point, % O2, ppmV O2 plus analysis pressure. Alarm status and a choice of ISO or IGT#8 calculations are also displayed for each channel. The digital or analog outputs are user configurable.
Promet I.S. and Liquidew I.S are industrial hygrometer systems for measurement of high pressure, process gases and vaporized liquids in:
Natural gas production and processing
Offshore natural gas export pipeline or transmission pipeline monitoring 
Fiscal metering of gas 
Gas storage facilities 
Hydrogen production, storage and transportation including natural gas injection 
LNG production processing and receiving terminals
Gas generation industries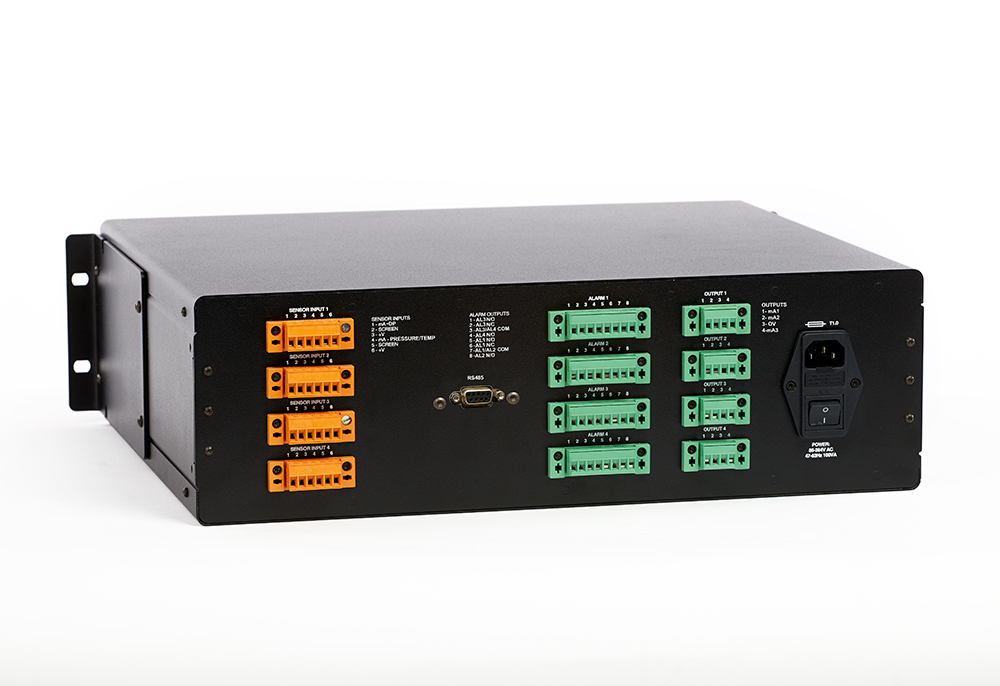 This article is published by
Our purpose is to help companies around the world benefit from energy savings, comply with industry standards, reduce damage to equipment and ensure the safety of their staff, customers and processes. We do this by producing and supplying high-precision transmitters, instruments and system solutions that measure dew-point, humidity and oxygen in ...