The Verderair e-PURE electrically driven double diaphragm pump uses a new kind of technology for diaphragm pumps. This pump series works according to a horizontal fluid flow path, which gives a more energy efficient and less friction loss fluid path. A direct result is reduced maintenance, lower energy costs and a longer lifetime. The pump housing is manufactured from solid machined PTFE or PE (UHMW). The other wetted parts are made from PEEK and SS 316L. The e-PURE ensures a sustainable solution combined with diaphragm pump advantages. It is ideal for dosing and continuous flow applications pumping abrasive liquids.
The key features of the Verderair e-PURE are:
Low energy consumption
Leak free design
Self priming & dry running
Can handle abrasive liquids
Low pulsation
Application areas:
Dosing or continuous flow
Abrasive liquids
Extra options:
Frequency inverter
Leak detection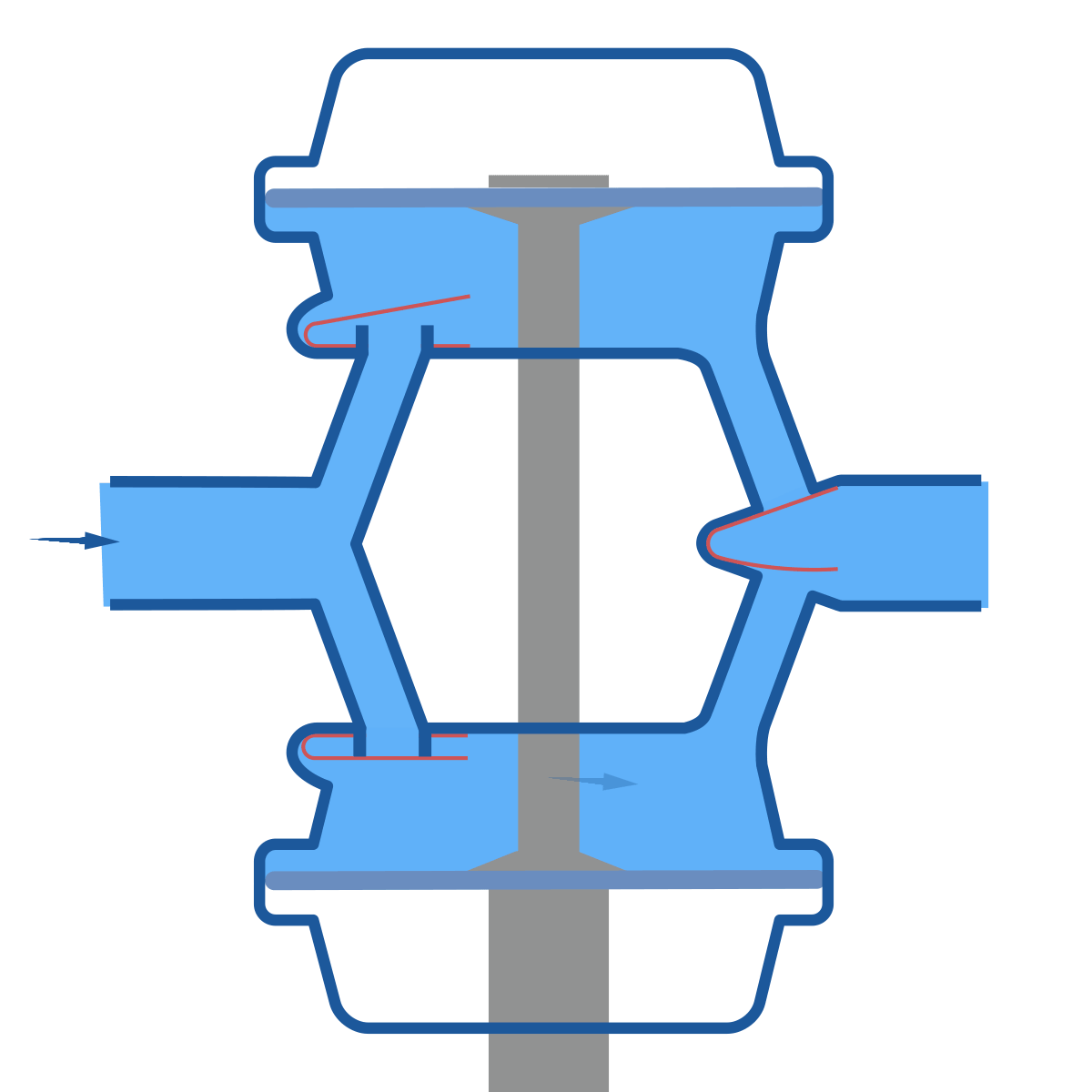 Horizontal Fluid Flow Diaphragm Pumps
In e-PURE diaphragm pumps the fluid moves through the pump horizontally. The electric drive ensures the reciprocating movement of the diaphragms so that the diaphragm chambers are alternately filled and pressed. This pump design utilises flapper valves instead of ball valves, a reduced number of flow bends and moving parts resulting in less friction losses. The speed of the fluid and the energy efficiency of these pumps is therefore optimal. High speed low stroke technology enables low pulsation.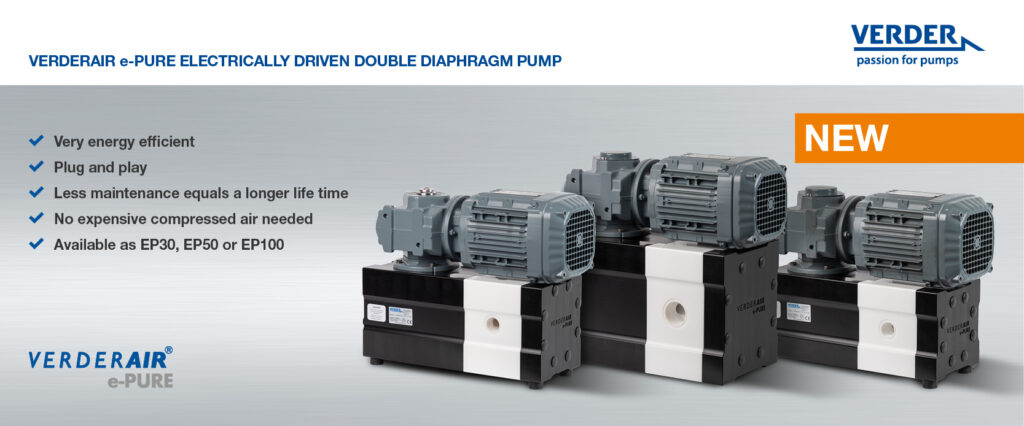 High sustainability
The e-PURE is the future of sustainable diaphragm pumps. Because the horizontal fluid flow path results in less friction losses and an optimum fluid speed which increase the pump efficiency. Furthermore, it is an electrically driven pump (230V, 1ph). No expensive compressed air is needed which results in lower energy consumption. The direct benefits of using the e-PURE are less maintenance, less energy costs and a longer lifetime.

The Verderair e-PURE is available in 3 models:
✔ VA-EP30: max. flow 30 l/min
✔ VA-EP50: max. flow 50 l/min
✔ VA-EP100: max. flow 100 l/min