Designed for applications up to 17,850 psi, the Hammerless Frac Suction Cover Retainer holds a pump's valve cover in place during pumping operations. Traditionally, valve cover retainers are installed and tightened with a sledgehammer, which risks injury to workers. The Hammerless Frac Suction Cover Retainer allows for the installation and loading of the joint without the use of hammers. This is accomplished by the creation of push-off force via six jackscrews, which are torqued to generate joint closure force.
Chris Degginger, director of engineering, Gardner Denver HPS, said, "The Hammerless Frac Suction Cover Retainer has the ability to generate far more joint closure force than a normal, hammer-style retainer. This helps prevent loosening when pumping at high pressures and improves safety for onsite personnel. The high preload generated by our Hammerless Frac Suction Cover Retainer also increases the fatigue life of the fluid end threads, boosting productivity and reliability for the user."
Tony McLain, vice president of sales, Gardner Denver HPS, said, "Every year, there are thousands of workplace injuries associated with the use of sledgehammers in the oilfield. It is, therefore, increasingly important that oil and gas exploration and production companies find new ways to help meet their ever-more stringent safety targets and requirements. As always, Gardner Denver is committed to improving safety for oilfield workers, and our new Hammerless Frac Suction Cover Retainer is yet another example of the type of product we develop to support us with this mission."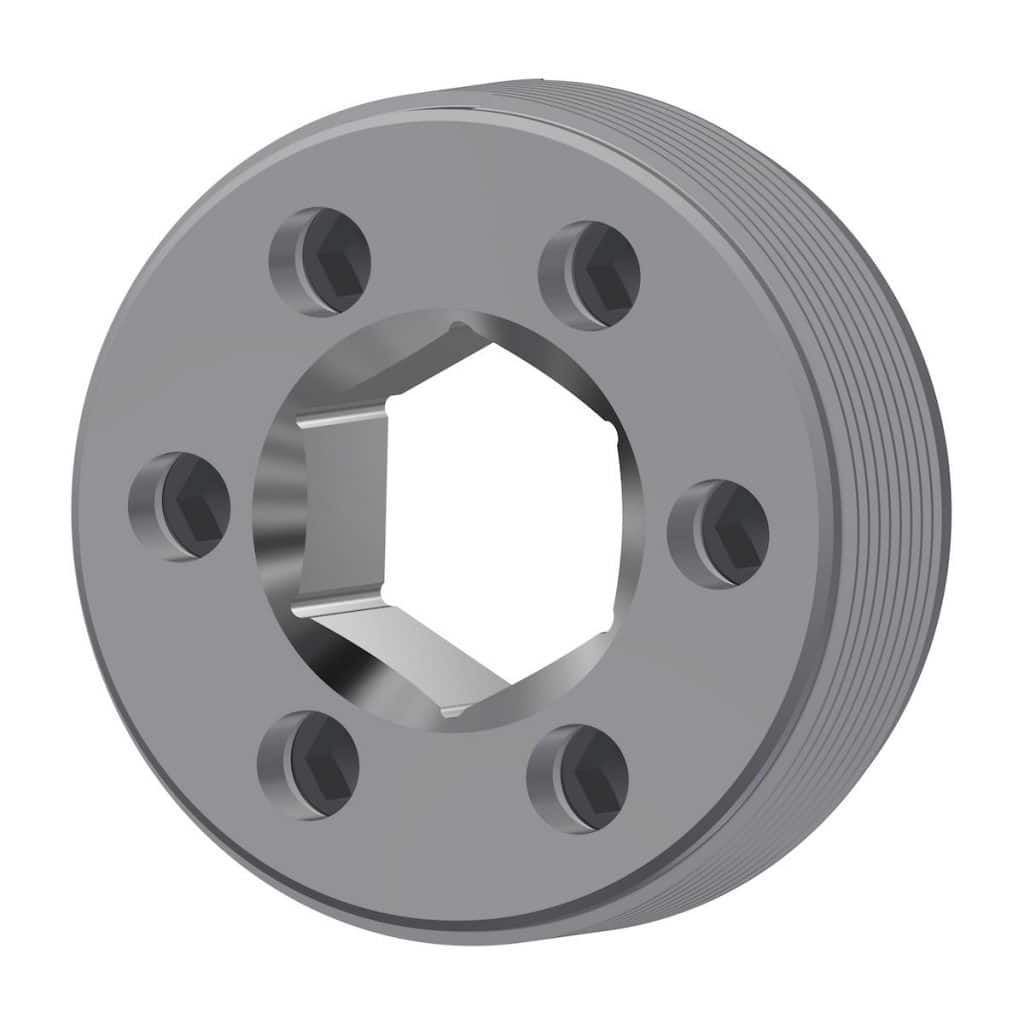 About Gardner Denver High Pressure Solutions (HPS)
Gardner Denver's High Pressure Solutions division is specialized in designing and manufacturing high-pressure pumps, parts and services for industries around the world. Our state-of-the-art repair shops and service facilities across North America contribute to making Gardner Denver the premier total high-pressure solutions provider. We serve as a partner to customers for every aspect of aftermarket support – including high performance consumables, field service, repair and exchange programs, training, technical support and partnership and supply agreements. To find out more, visit: www.gardnerdenverpumps.com.