As such we demonstrate our operational excellence and continue to respond quickly to almost any need.
With GD10P, we prove our product leadership, offering our partners leading-edge products and services. In fact, we have recently sold our 100,000th.
Teledyne Gas & Flame Detection has provided its GD10P infrared gas detector with a full firmware revision and upgrade, enhancing the product's performance in high-demand mode SIL2-approved applications. This milestone, as part of the product's continuous improvement lifecycle, builds on circa 30 years of proven field experience for GD10P in the harshest industry environments and further supports the provision of a far longer warranty than conventional infrared gas detection systems.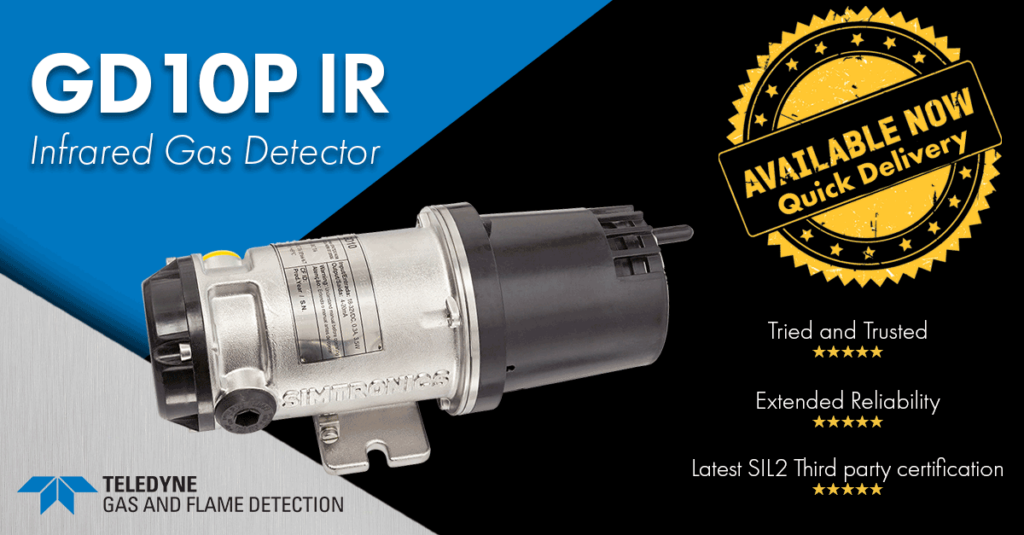 While most safety-based applications in the process sector require only 'low demand mode' solutions, 'high demand mode' safety-critical applications are becoming increasingly common. As a result, gas detectors such as the GD10P must demonstrate their suitability and competence in line with the latest SIL2 third-party certification.
At Teledyne Gas & Flame Detection, we focus on delivering superior customer value which means operational excellence and product leadership.
A great way to discover the strong points of the GD10P is to meet us at Adipec 2022, among other gas and flame detection solutions. Come and enjoy product demos, animations, and above all clear explanations and advice for the safety of your teams and your facilities.