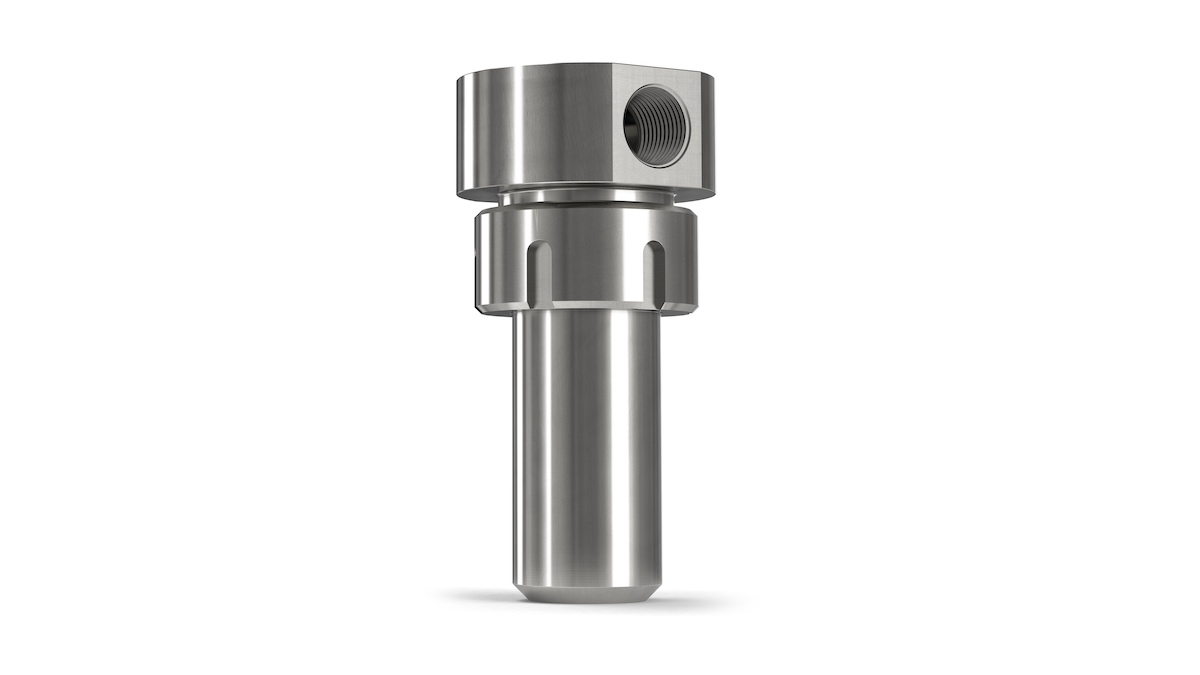 The HD gas filter from WITT for installation in pipework provides reliable protection against fine contaminants and condensates in the gas supply. With a maximum permissible inlet pressure of 300 bar and filter inserts made of stainless steel, this key component is ideal for applications with hydrogen, but can also be used for oxygen (up to 50 bar) and other technical gases (up to 300 bar).
Contamination cannot be completely avoided in gas installations and piping systems, regardless of the gas quality. The HD gas filter reliably traps even the finest dirt particles, thus cleaning the gas and ensuring the optimum functioning and protection of sensitive processes downstream at all times. A further benefit is the reduction in operating costs enabled by the resulting extended maintenance intervals and system service life.
Strong filter performance and high flow rate
The filter cartridges are made of chrome-nickel steel and are available in two filter grades: 30 and 80 μm. Both still allow high flow rates – owing to the flow-optimised design.
In addition to hydrogen, the filter is also ideally suited to use with oxygen. It is cleaned for O2 according to EIGA 33/18 / CGA G-4.1 Cleaning of Equipment for Oxygen Service. The fitting has a CE marking according to the Pressure Equipment Directive 2014/68/EU.
Easy to install and maintain
The HD gas filter is simply installed in the existing gas line and is immediately ready for operation. Filter cartridges can be quickly changed in-line, saving the user time and money.
This top quality filter measures 79 x 175 mm and weighs approx. 2.7 kg. All filters are 100 % tested by WITT before shipment.
This article is published by
Today WITT is a modern medium sized company which was founded by Paul Witt as a two man operation in the autumn of 1945. The name WITT and later the WITT flashback arrestors with cut-off valves became synonymous with safety in the gas welding industry and spurred the steady ...