For this complex technology to function properly, a large number of operational parameters must be monitored. Non-intrusive measuring instruments that can be used without interrupting the process are ideal, and Katronic's clamp-on flow measurement instruments are being used for a range of liquid flow applications on key North Sea converter platforms.
Offshore work areas are characterised by limited space and rough environmental conditions. Tough on the people who work there and tough on the equipment – including the measuring systems. Stringent rules and regulations govern the measuring equipment that fulfil the demanding measuring tasks. This is where proven, non-invasive ultrasonic flow measurement technology with its clamp-on sensor technology comes into play, allowing the user to install or reinstall the system easily without costly process interruptions and interventions in the process system, and to quickly and reliably generate valuable data regarding flow velocity, volume flow and thermal energy.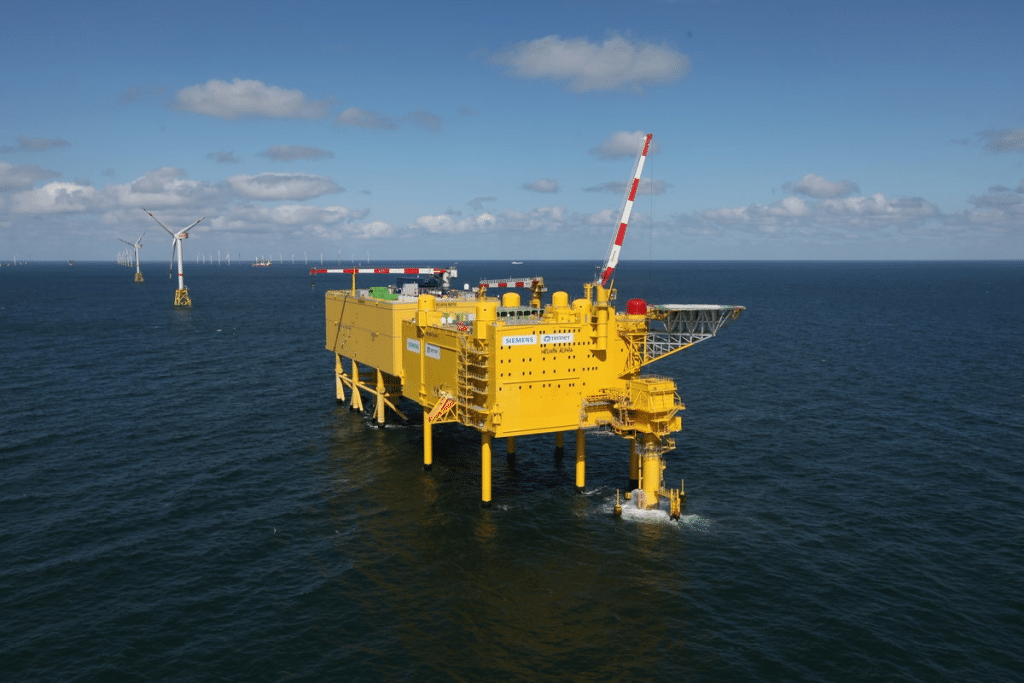 TenneT TSO GmbH is a transmission system operator that connects offshore wind farms to the national electricity grid. They needed to find a compact and robust portable ultrasonic flowmeter for a variety of liquid flow measurement applications on offshore converter platforms HelWin alpha and beta as well as SylWin alpha in the North Sea. Ease of operation was another important consideration.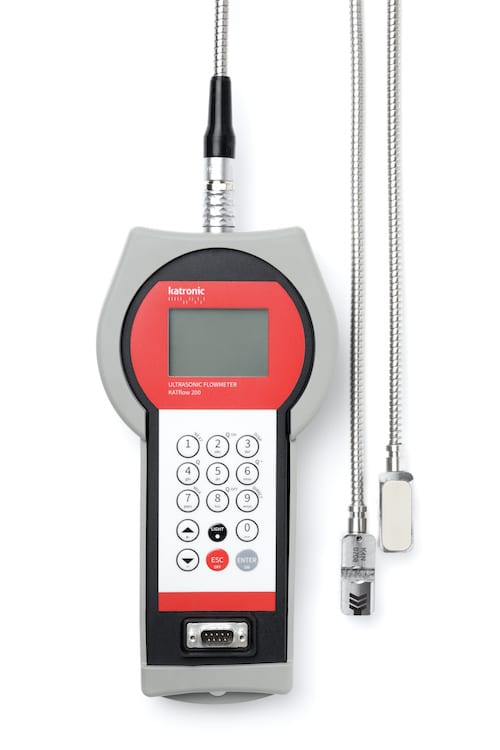 Following a recommendation and detailed consultation, a test was conducted using a KATflow 200 portable ultrasonic flowmeter supplied by Katronic AG & Co, KG. The user-friendly operation, accurate measurement results and the so-called Audible Sensor Positioning Assistant, an operating aid as an advantage for exact sensor positioning, was particularly emphasised on customers side.
The KATflow 200 flowmeter is mainly used to control pumps, measuring sensors and various control fittings, and the water extinguishing system of the helideck is also regularly checked. Thus, possible faults in the system can be quickly identified and the proper operation of the entire system ensured.
The KATflow 200 mainly measures salt water, fresh water and water-glycol mixtures in different concentrations in pipe diameters ranging from DN 25 mm to 450 mm. Over the years, ultrasonicbased flow measurement technology has become an integral part of the toolbox of many engineers and technicians due to its versatility and is proving its far-reaching advantages in an ever-expanding variety of process industries.