It combines the durable construction of the undivided electrolytic cell with an innovative design. An exceptional quality of hypochlorite solution is achieved when the salt and power output is increased. The chlorate content of the product is significantly below the limit value specified in EN 901. 
The electrolysis system is designed to be incredibly easy to operate and requires minimum maintenance. The multi-coloured touch panel with intuitive operating concept makes for convenient control.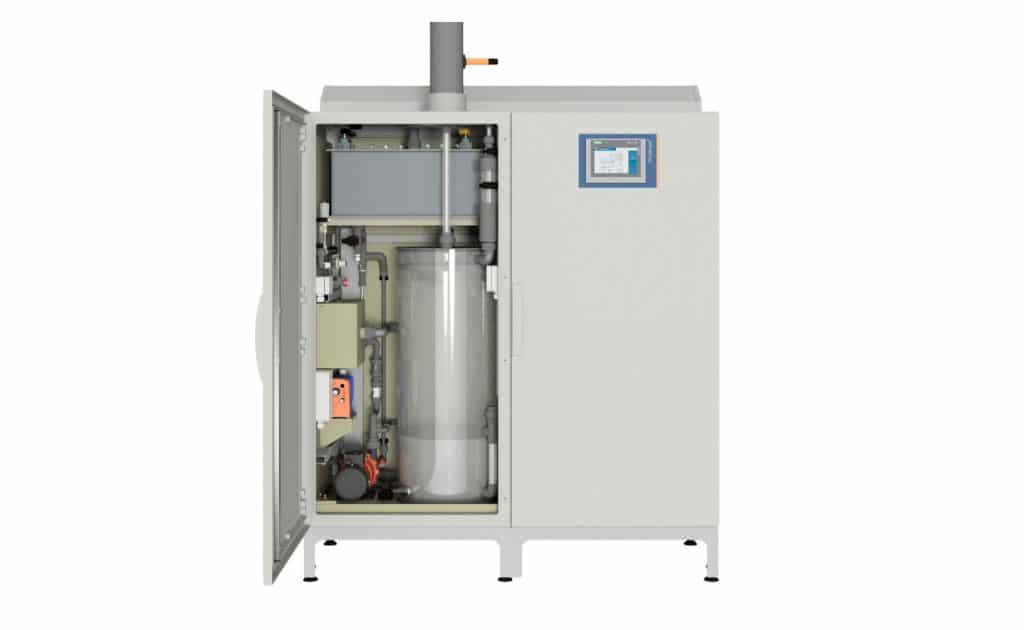 All relevant system components are accommodated in a space-saving housing. Integral hydrogen drainage enables the system to be installed without any need for additional ventilation at the installation site.
The innovative cell design reduces operating costs thanks to the reduced energy requirements of just 4 kW per kg of chlorine combined with a low salt consumption of only 3 kg per kg of chlorine.
The system is immediately ready for use, thanks to its plug-and-play concept.