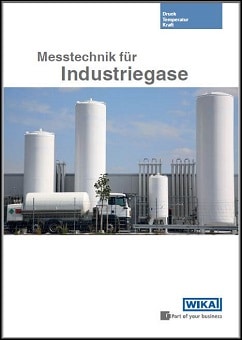 In a new brochure, WIKA summarises the topic "Measurement technology for industrial gases" in a compact form.
The subject is structured according to typical applications, from medical gases, through LNG/CNG accessories to valves with integrated pressure regulators. For each application, a corresponding spectrum of mechanical and electronic measuring instruments is assigned from the extensive WIKA portfolio. The brochure is primarily aimed at OEM manufacturers, for whom individual solutions can also be developed, for example, for the integration of measuring instruments into special case designs. In order to be able to react adequately to market requirements, WIKA also exchanges ideas with industrial gas companies and end-users.
This article is published by
As a family-run business acting globally, with over 11,000 highly qualified employees, the WIKA group of companies is a worldwide leader in pressure and temperature measurement. The company also sets the standard in the measurement of level and flow, and in calibration technology. Founded in 1946, we are today a strong and reliable partner for all ...