Common Valves Used in the Oil & Gas Industry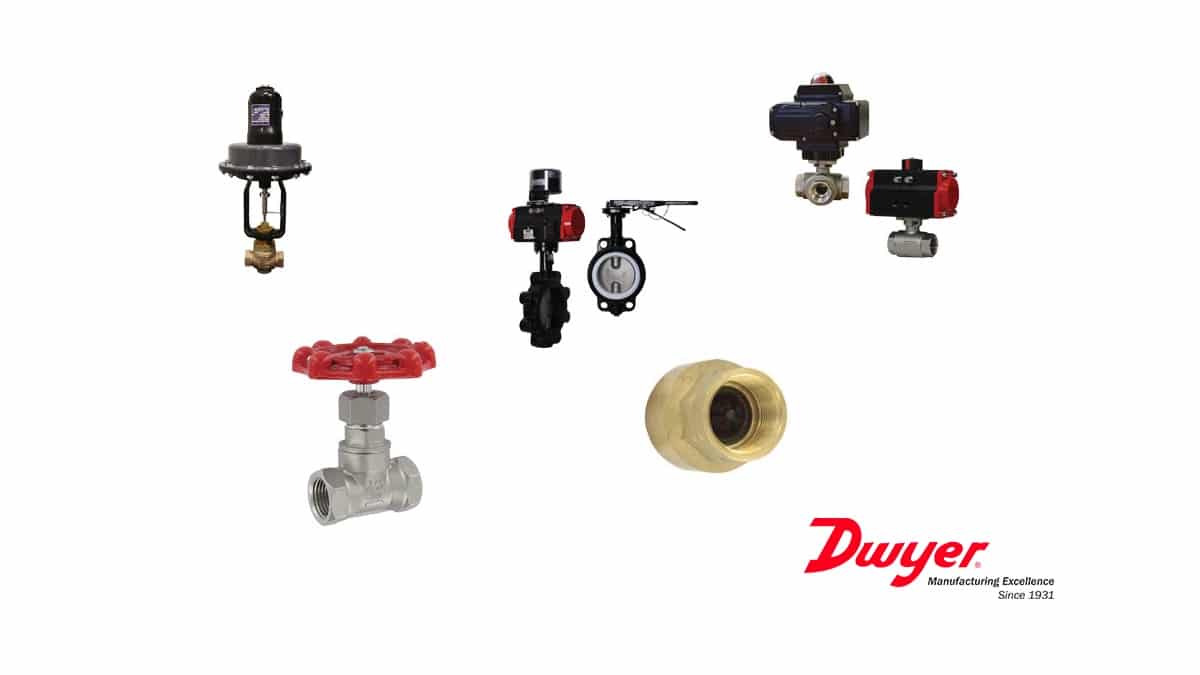 Valves are a vital part of any piping system, which means that they play a key role in the oil and gas industry. They can be used to control flow rates, to isolate and protect equipment, and guide and direct the refining process of crude oil.
In this article, we will discuss five common valves that are used in the industry and what Dwyer Instruments, Inc. has to offer.
1. Control Valves
2. Butterfly Valves
3. Ball Valves
4. Check Valves
5. Globe Valves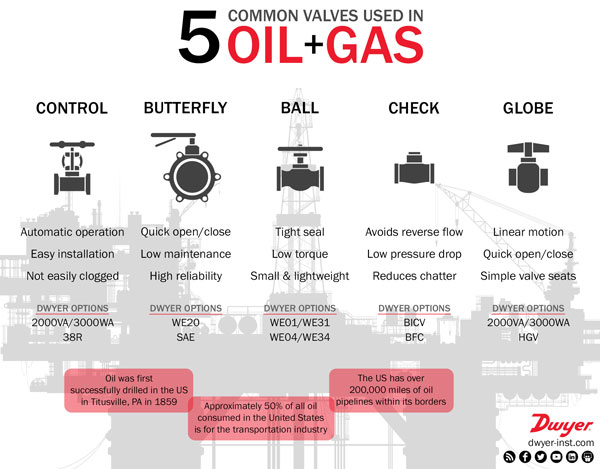 The demand for oil and gas is constantly on the rise, and performance expectations are now higher than ever. Let Dwyer help you manage your oil and gas applications. For more information on any of the products mentioned in this article, please visit our website or call 1.800.872.9141 to speak to a technical engineer.