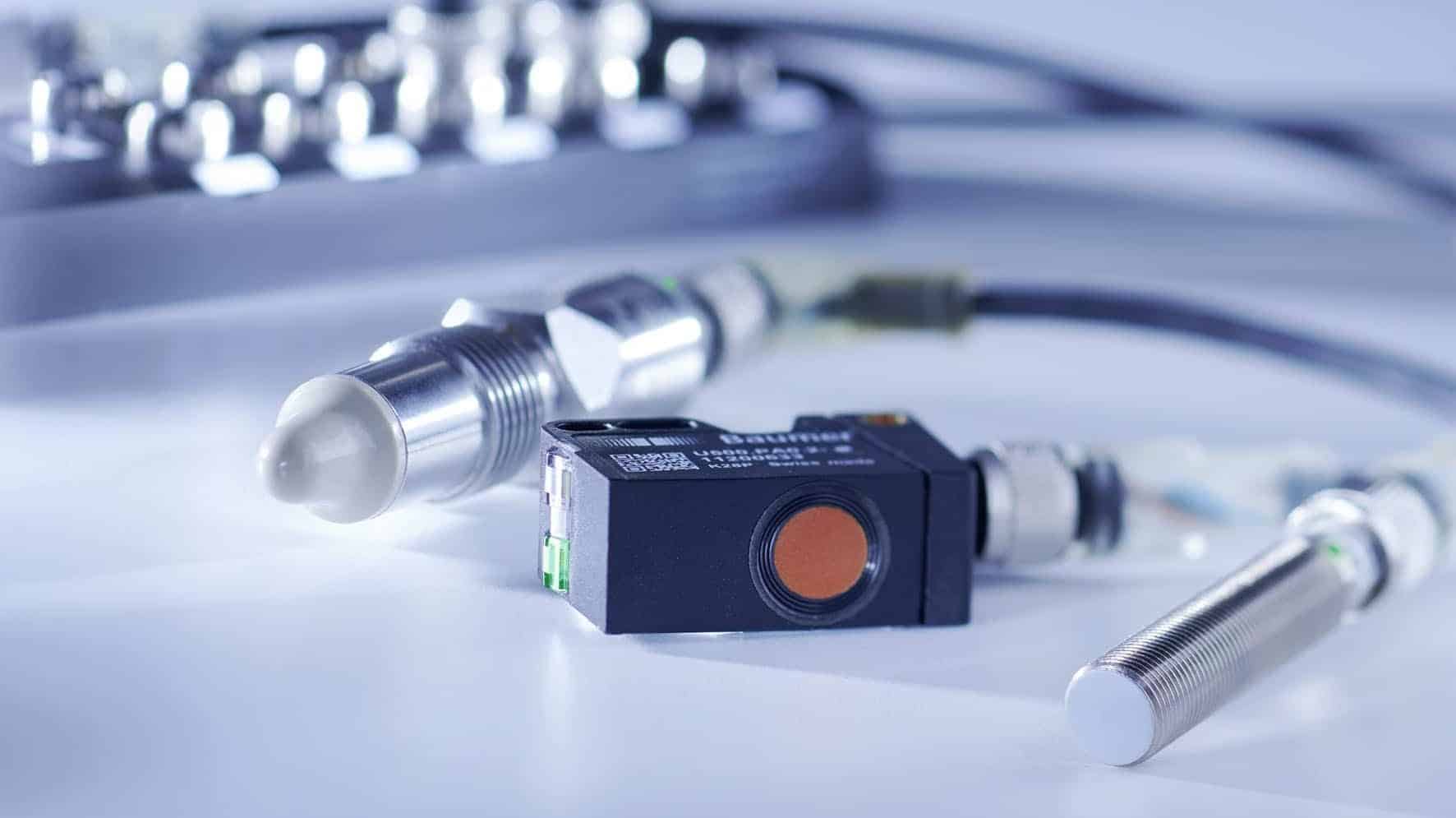 The possibility of bidirectional communication using the standardized IO-Link interface is the basis for new functions and services in the IIoT era.
In addition to the primary function, such as a switching signal, additional secondary data provides valuable information about the production process. Access to the additional information allows the overall effectiveness of the system to be optimized and enables preventative maintenance.
Added value of sensor data
Secondary sensor data allows evaluation of valuable status information relating to the plant and machinery such as the current temperature. Concepts such as predictive maintenance can be implemented. Real-time data from sensors, such as switching cycles or operating times, are easily accessible without the effort of programming the controller. Thanks to this new process transparency, failure probabilities and downtimes can be reduced to a minimum while at the same time optimizing maintenance planning.
The new AlphaProx inductive distance sensors with IO-Link provide the user with additional process and diagnostic data in histograms. This makes it very easy to check the distribution of data such as temperature or measuring distance. In addition to their use for predictive maintenance or trend detection , they also allow the efficient and secure verification or validation of processes. With regard to the primary function, the sensor provides both measurement and switching status information through the digital interface. These distance values, accurate to within one micron, as well as frequency and counter-based measured values or switching states are available at short cycle times of 0.6 ms.
Comprehensive adjustment options – to solve applications accurately and reliably
Sensors with IO-Link offer enhanced adjustment options to provide optimum solutions for specific tasks. One example is the new U500 and UR18 series of ultrasonic sensors. The adjustment of the filter function via IO-Link makes it possible to find the optimum compromise between speed and the stability of the measurement signal. For example, the detection of bulk material can be rigorously filtered in order to reduce noise and achieve stable measurement results. The parameter PLC/server function is also of great importance. Storage of the sensor settings allows time-saving and simple sensor replacement. During ongoing production, the sensors can also be easily reconfigured directly using the controller, a smartphone or a tablet computer. This offers the user a high degree of flexibility when changing formats or recipes, while still providing maximum machine utilization.
This article is published by
The Baumer Group is one of the worldwide leading manufacturers of sensors, encoders, measuring instruments and components for automated image-processing. Baumer combines innovative technologies and customer-oriented service into intelligent solutions for factory and process automation and offers an unrivalled wide technology and product portfolio. With ...