In many industries, modularization and standardization are considered target-oriented strategies to reduce costs, production, delivery and development times. This particularly applies to the biotech and pharmaceutical sectors due to the time pressure arising from the process of approvals and patent protection. Components that automatically adapt to the customer's requirements offer a solution to the conflict between customer requirements and the need to standardize.
Many plant components or machines in the biopharmaceutical industry can in principle be standardized – from upstream with bioreactors and filtration units, to midstream with centrifuges, microfiltration and ultrafilter units, to downstream. If all these units are joined together like building blocks with standardized interfaces to form a complete system, both the duration of engineering, the actual production and the commissioning can be significantly shortened. The different network protocols of the end customers are often the obstacles on the way to standardization and modularization. They usually require the use of different I/O components, actuators and sensors, which in turn requires increased effort in engineering, in e-planning and ultimately also in warehousing.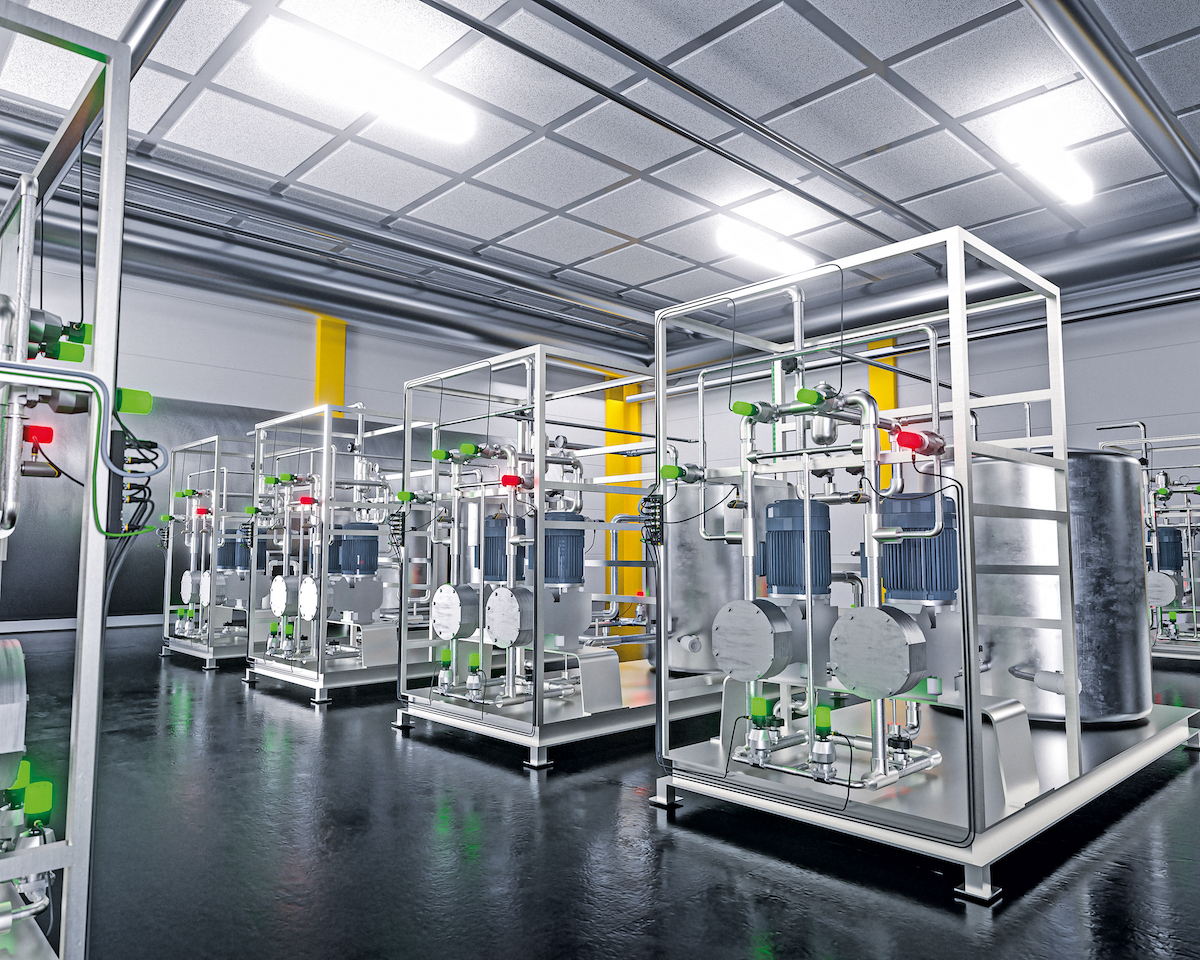 One gateway – all protocols
Turck supports this path with its I/O and control components with multiprotocol Ethernet and MTP (Module Type Package). With their three Ethernet protocols Profinet, Ethernet/IP and Modbus TCP, the devices are suitable for large sections of the control systems and thus help to establish standards in-house and still meet the preferences of global pharmaceutical manufacturers. The devices themselves detect which protocol is being used in the network and adjust to it automatically. This therefore enables the machine builder to install devices of this standard independently of the end customer's network. The MTP capability of Turck edge controller devices increases flexibility and further simplifies integration.
Offline tests shorten commissioning
Machine builders achieve a further acceleration by testing the machine modules or skids already in their own production facilities. The so-called factory acceptance tests (FAT) can also be performed offline. Turck's I/O components enable the simulation of live operation with their integrated ARGEE logic software.