KLINGER Ballostar KHA: versatile ball valve for extreme industrial environments, easy maintenance, multiple configurable options, from -196°C to +400°C
Approximately 35,000 of the new KLINGER Ballostar KHA valves were manufactured in Gumpoldskirchen in 2022. The ball valve for industrial processes stands out with its durability and special protective shield.
Abrasive. The word sounds unpleasant, corrosive and even dangerous. That's true too, because in technical jargon, everything that attacks and wears down pipes and containers is called "abrasive media". This is particularly the case with liquid and gaseous media in energy-intensive processes, as is the order of the day in paper or steel mills. Coke gas, for example, causes damage to the pipes over time, as well as the ball valves that regulate its flow. This is exactly where the new KLINGER Ballostar KHA shines because it feels right at home in extreme environments.
Simple maintenance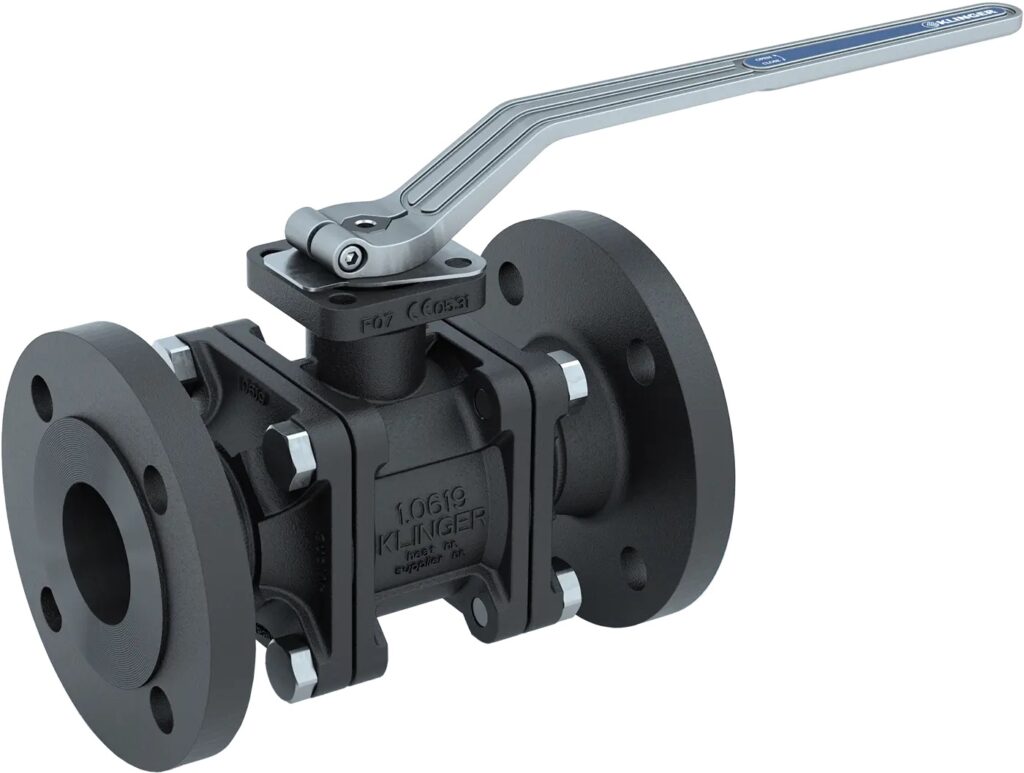 The KLINGER Ballostar KHA does its job between -196 °C and +400 °C. "In addition to the high temperature fluctuations that it has to withstand, there is also the fact that it is often turned on and off. That also places stress on the valves," explains Xaver Gruber, Managing Director of KLINGER Fluid Control (KFC). The company has thus brought a product innovation to the market that is precisely tailored to meet the increasingly high demands of the industry: For instance, the internal workings of the KLINGER Ballostar KHA can be replaced without substituting the entire valve. It is also easy to maintain because the center section of the ball valve can be opened after removing three screws. Gruber: "We also call the Ballostar KHA the 'Swiss Army Knife for the industry' because it can be used in countless configurations with a variety of gaskets and is of extremely high quality."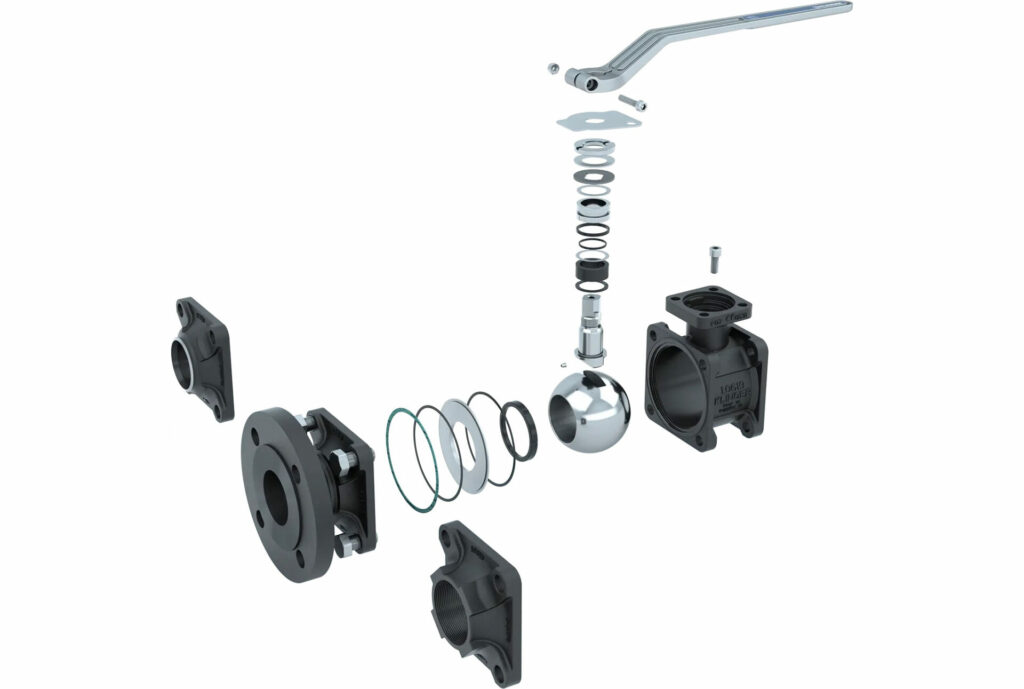 Ball valve with corrosion protection
Ballostar KHA surpasses the standards of previous KLINGER ball valves in other respects as well. The option "fire-safe", which was previously only available as an extra, is now standard. In addition, the ball valve was given a new surface coating for rust protection. The KACP, KLINGER Advanced Corrosion Protection, coating shields the valve from external influences. The gas tightness to the outside on the flanged side is also a new standard feature of the KLINGER Ballostar KHA, making it perfect for today's demands: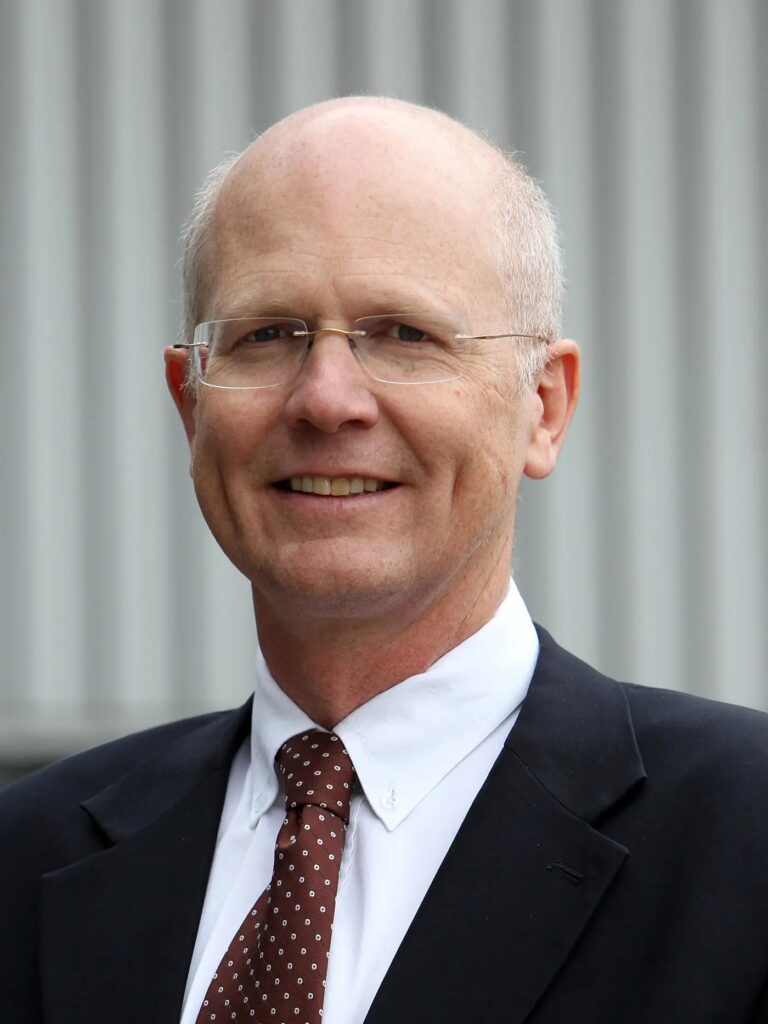 "With these outstanding product properties, we can now not only open and close, but also regulate the flow of media. After all, our goal for the future is to offer more intelligence and equip the ball valves with sensors and motors so that they can continue to play at the forefront even in an increasingly digitized industry."
Xaver Gruber, Managing Director of KLINGER Fluid Control
Frequently asked questions (FAQ)
Where can the KLINGER Ballostar KHA be used?
The KLINGER Ballostar KHA is an ideal solution wherever abrasive media, a high number of switching operations or large temperature fluctuations occur.
What are the advantages of the KLINGER Ballostar KHA?
» Maintenance free
» Servicable without removal from the pipeline
» Can be pressurized on both sides
» Bidirectional flow
» Ball with cylindrical full bore
» Unique, pre-tensioned and elastic sealing system
» Double sealing in accordance with to EN 12266-1 – leakage rate A
» Modularly selectable system components
» Antistatic structure in accordance with ISO 7121 and EN 1983
» Can be subsequently automated at any time (head flange in accordance with EN ISO 5211)
What special models are available for the KLINGER Ballostar KHA?
» Metallic gasket seat (up to +400 °C) for abrasive media
» Shift stem gasket with O-rings
» Shift stem extension
» Oxygen version (free of oil, grease and silicone)
» Cryogenic model (down to -196 °C)
» Fire safe model
» Vacuum model
» Gas model
This article is published by
KLINGER is an established top leader for sealing, fluid control and fluid monitoring systems. The family business, founded in 1886, today presents itself as a globally active Group of Companies. KLINGER is the world's leading manufacturer and provider of industrial gaskets and valves. Formed in 1886 as a family enterprise, the pioneers in gasket ...