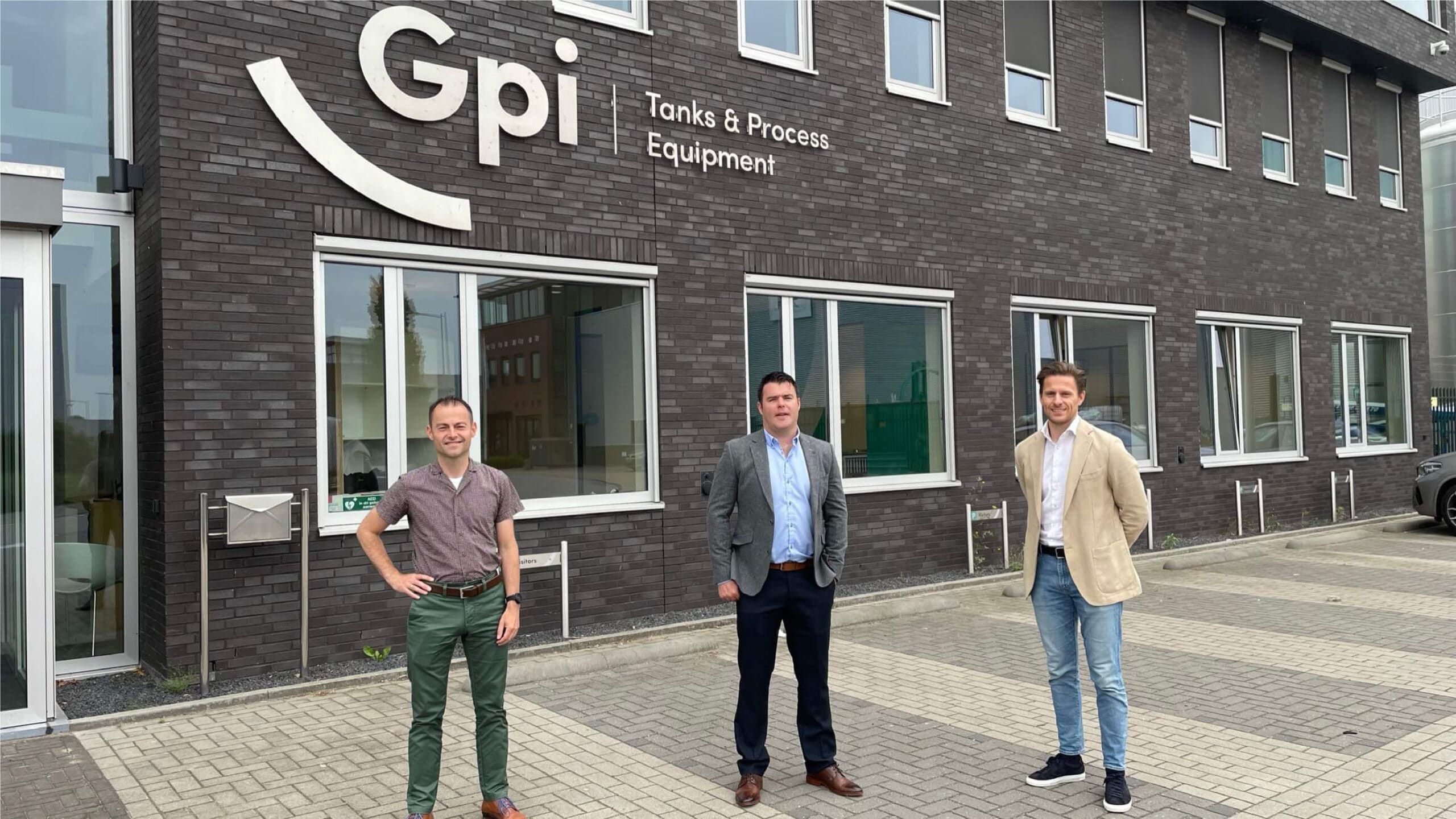 ProEx Engineering Group are delighted to announce a strategic partnership with Gpi Pharma, subsidiary of the Gpi Group, as their agent for the Irish life science market.
Gpi Group, the international stainless steel tank manufacturer, has customers in diverse markets worldwide, including the pharmaceutical, food processing, chemical, and cosmetics industries. Gpi provides turnkey solutions from vessel design, fabrication, controls, installation, qualification and can produce stainless steel tanks from 5L to 15.000 m3 in size.
It's a very exciting time within the Life Science Industry in Ireland with the number of capital projects planned over the next 5 years. The strategic partnership between Gpi Pharma and ProEx Engineering will benefit both companies in achieving their expansion goals over the coming decade. With over 25+ years of experience and delivering over 400 projects per year, it is exciting to partner with Gpi as they excel within the Irish life science market," said Shane Healy Managing Director of ProEx Engineering.
''We encountered ProEx Engineering during a project for a Dutch pharmaceutical manufacturer and were impressed by their process knowledge and pro-active approach,'' said Joost Nieuwlaat, Sales Manager of Gpi Pharma.
Gerard Blok, Commercial Director of the Gpi Group added: ''Gpi is convinced that the process knowledge of ProEx Engineering, combined with our experience in tank building, will benefit the Irish life science industry. We look forward to partner with Shane Healy and his team and serve customers in Ireland.'' 
About the Gpi Group
In the last 25 years, Gpi has built up a solid reputation as a successful international tank manufacturer. The company singles itself out by its constant innovations in the field of technology, processes, and cooperation. The Gpi Group consists of four companies specializing in the construction of tanks and pressure vessels: Gpi Tanks, Gpi Tanks GmbH, Gpi Tanks Poland, and Gpi Tanks XL. In addition, Gpi De Gouwe, specialist in processing equipment, and BMN (Beitserij Midden Nederland), expert in pickling, grinding and polishing, are also part of the group. Globally, the Gpi Group serves customers in the food-processing, chemical, pharmaceutical, and cosmetics industries. Gpi Group has a total workforce of around 200 employees.
About ProEx Engineering Group
ProEx Engineering is a Design-Build & Project Management engineering firm. The core competency is delivering capital projects for the Pharmaceutical, Bio Pharmaceutical, and Semi-Conductor Industry. ProEx Engineering is one of Irelands leading engineering consultancy firms. The company highly value their clients' needs for safe, reliable, and operationally efficient designs through cost-effective engineering and project management services in a responsive, dynamic, and efficient way.
ProEx Engineering has offices located in Sligo, Cork and Dublin which allows us to provide a prompt and client focused solutions.
This article is published by
Over the last 25 years, Gpi has expanded to become an established name in the Dutch engineering industry and singles itself out through constant innovation in technology, process and collaboration. The Gpi Group is comprised of three tank construction businesses - Gpi Tanks Netherlands, Gpi Tanks Poland and Gpi Tanks XL - in addition to Gpi de Gouwe ...