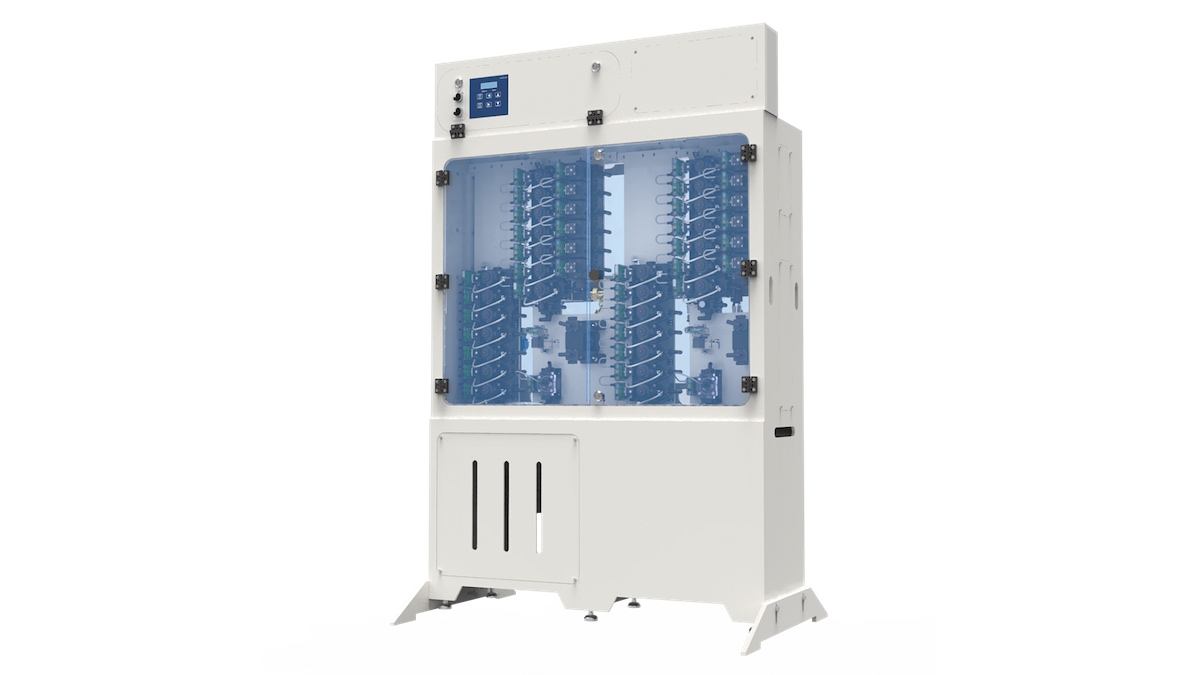 SEKO's award-nominated Wash Series laundry dosing system range continues to grow with the launch of WashMulti Top, a dedicated unit for high-duty industrial laundry applications.
This free-standing, modular system can supply up to 12 washer-extractors in two groups of six and manages up to 10 chemicals per channel. The main WashMulti Top unit contains four dosing modules that can be configured for 4/6/8/10 chemical inlets and 4/5/6 distributor valves in high or low pump flow rate configuration.
For enhanced accuracy, WashMulti Top has a built-in flow meter on each dosing module, helping ensure continuous operation and maximum efficiency.
WashMulti Top is fully compatible with SEKO's unique SekoWeb app and online platform, which enables operators to view live and historical wash data on demand via smartphone, laptop or PC.
With 24/7 access to this information, users can track the precise cost of their operation, ensure optimal performance and transform the way they manage their laundry process.
This article is published by
SEKO is a Global Group, who for more than 40 years has been designing, developing, manufacturing and delivering its products in more than 120 countries, through its subsidiaries and an extended network of distributors, agents and authorized dealers. A leading manufacturer specialised in the design and production of peristaltic pumps, solenoid and motor ...