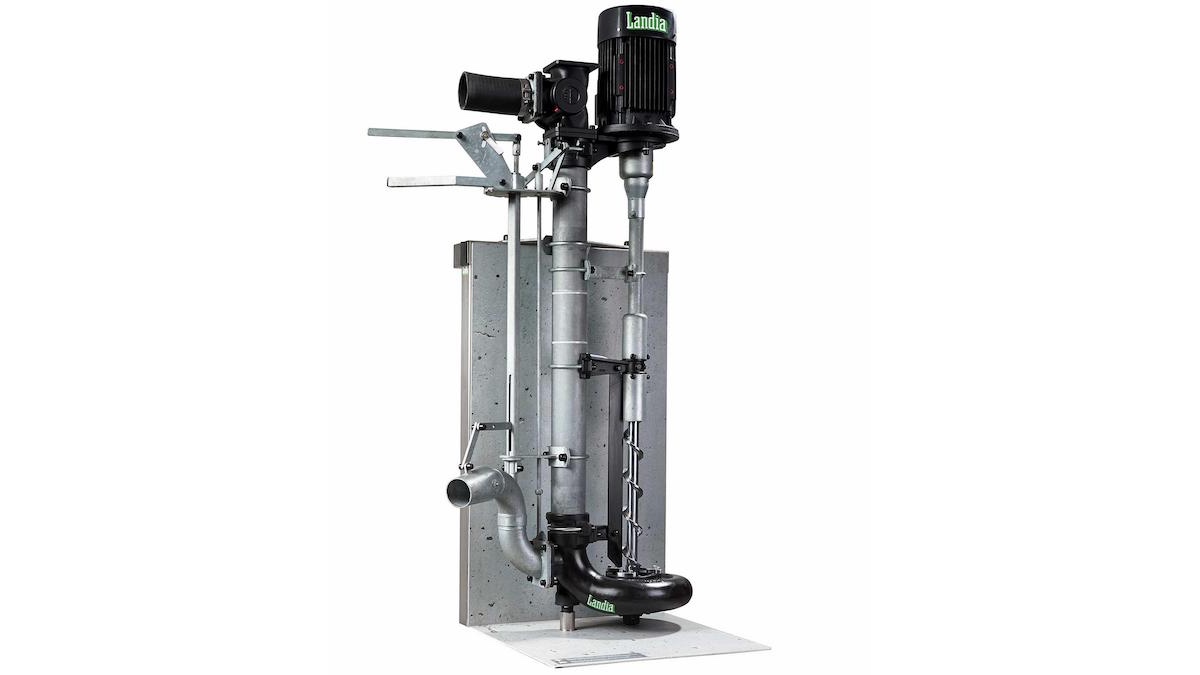 At a London-based snack-food manufacturer, Landia has just supplied its 25th pump in a partnership that is now celebrating its 20th anniversary.
Supplying branded and private-label snack and crisp products for both independent and major retailers within the UK and across Europe, the food manufacturer began using Landia long-shaft chopper pumps two decades ago to transfer effluent from below-ground pits to its wastewater treatment plant.
First supplied as 5.5kW units, but in more recent years as 7.5kW, some of the original smaller chopper pumps are still working, with only a bare minimum of basic wear and tear parts ever required.
Landia's MPG-I long-shaft vertical chopper pumps are designed with a fan-cooled motor that sits above the liquid surface and is therefore well protected. The pump contains no seals, which makes it extremely robust and tough.
This latest long-term landmark for Landia follows its recent milestone with North Wales-based KK Fine Foods (manufacturers of high-quality meat, fish and vegetarian meals), where its wastewater mixing and aeration system has completed five years of uninterrupted service. Landia has also provided numerous wastewater pumping, mixing and aeration solutions to the food and drink industry, including at Hook Norton Brewery, 2 Sisters Food Group and Aspall Cyder.
This article is published by
Landia, inventors of the Chopper Pump, are the company to call upon for all those hard-to-handle wastewater applications. From municipal Lift/Pumping Stations clogged up with FOG (Fats, Oil, Grease) to biogas feedstocks, fish processing and much more, Landia's proven pumps and mixers provide long-lasting, energy-efficient solutions. Established ...