Valves Online provide end-users and system integrators in the region with the fastest availability of Bürkert products through the capability of its in-house engineering team. A new facility has also expanded Valves Online's provision of technical support and customer training. 
End-users and system integrators from Cornwall to Somerset comprise a significant valves market. Industries including agriculture and marine are integral to the South West's economy and it's vital that the breadth of customers, from dairies to manufacturers, are serviced rapidly with valves that can withstand the rigors of demanding applications. 
Valves Online, based in Yelverton near Plymouth, has worked in partnership with Bürkert since the company's inception in 2003 to provide valves and associated components with a rapid availability service. This includes technical advice on valves extending to integrated systems, as well as on-site installation and maintenance.
Valve failure can mean costly downtime, but Valves Online can help sustain operations with product availability on a same-day service if required. Bürkert UK holds sufficient stock to support Valves Online as a primary partner in the South West offering customers a wide product range. As the local agent, valves, including control valves, can be assembled on-site, as well as tested to ensure correct operation before despatch. This service means the fastest availability of Bürkert products in the South West including manual, solenoid, actuated, and control valves, as well as instrumentation.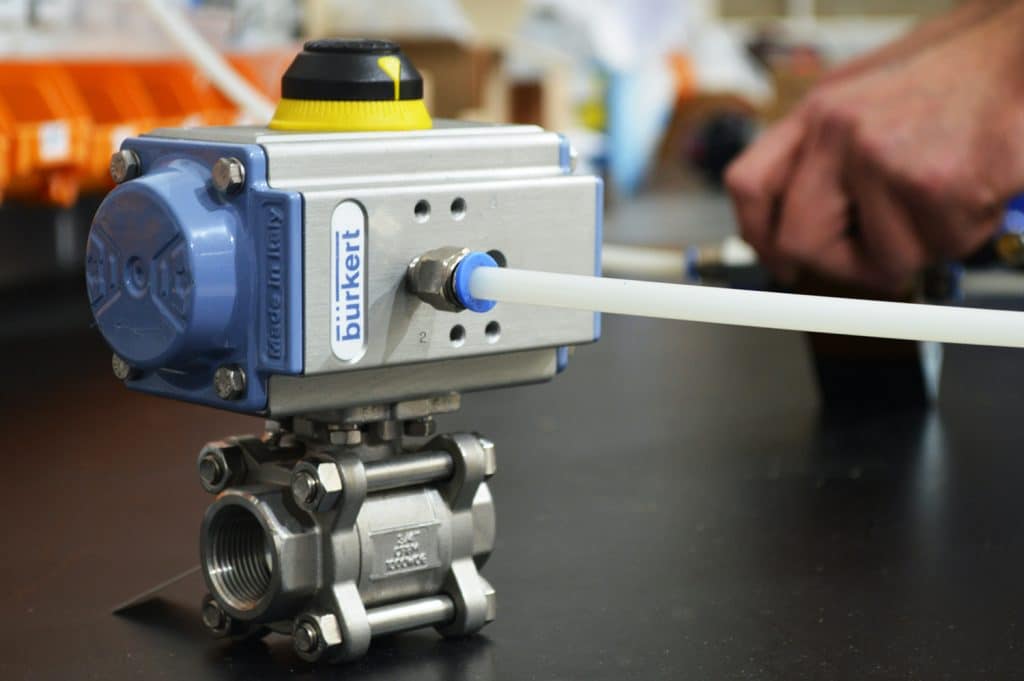 Valves Online also works with system integrators to develop full control systems using the instrumentation range, which covers flow, temperature, pressure, and levels, combined with its control valve capabilities. 
"As well as being able to provide valves very quickly to end-users, a significant aspect of our business is working with system integrators to not only supply control products, but to also provide our technical knowledge," says Gary Hopkinson, Technical Director, Valves Online. "Our experience has been gained through working on many integration projects typical to the South West, as well as receiving regular training and support from Bürkert." 
As Valves Online can provide Bürkert's full product range, this means it can rapidly supply applications from a water treatment plant to a hydroelectric power generation.
"HVAC customers, for example, come to us for specialist products for the control and monitoring of flow and temperatures. It's possible to procure cast iron gate valves from a range of suppliers but we offer much more in terms of specialized control and integration. As such, we work with system integrators implementing large systems to factories," adds Gary.
As a result of its control system portfolio, Valves Online also assists smaller operations with its transition to automated systems.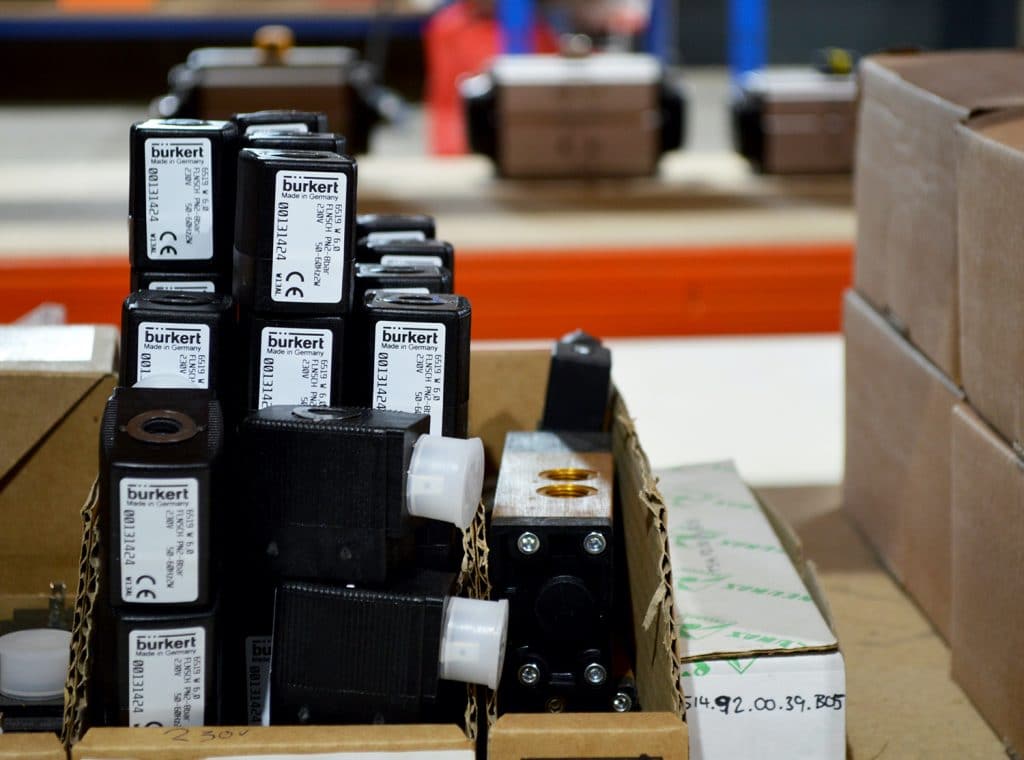 "Take a dairy line for example, and a customer that in the past has been using manual valves to isolate and control. Today, this customer wants to log data, monitor, and control flow as well as temperature. Customers want repeatability as well as the productivity and efficiency benefits that automation can bring. We provide these products, which we assemble and test on-site, and can work with integrators to deliver this solution," says Gary. 
Valves Online also provides on-site technical support including product installation as well as diagnostics and maintenance. Thanks to the company's partnership with Bürkert, it also benefits from regular training, which can be passed on to its own customers. The training takes place at Valves Online's new facility, which includes a training suite as well as a valves assembly area and warehouse.
Valves Online is of course a webshop as well and was the first in the country to sell valves on the internet. The website is designed to make it easy for customers to find the right valve for their application using their valves configurator. With many permutations available, from valve type to size to voltages, selection can be time-consuming and require a level of experience to understand the required product. Using the configurator, through a few steps it can establish a part number, price, and availability so that the customer can buy online. 
"Valves Online has worked with us for many years and can not only supply our end users and system integrators in the region with the products they need, but they can also provide a high level of technical support as well," Jon Roberts, Account Manager for South West at Bürkert. "This is a great addition to the Burkert service for our customers in the South West".