Maintaining a consistent temperature is critical if you're handling fluids in your production line.
If the temperature of your fluid changes, even within a few degrees, it can cause a huge amount of disruption. This is particularly common if you're handling a temperature sensitive liquid, such as UV adhesives, epoxies or other thixotropic materials.
The Temperature Control Jacket is the latest innovation from Milton Keynes based SR-TEK and allows you to maintain maximum insulation and minimise any heat loss. The Temperature Control Jacket is designed to work with SR-TEK's ST Series pressure tanks and the dimensions have been custom-made to ensure a close fit to the tank.
The Temperature Control Jacket is designed to give engineers complete process control over fluid management. Alongside pressure, temperature can significantly impact the viscosities and flow rates of fluids and even the smallest adjustment in temperature can cause considerable disruption to production.
SR-TEK's new Temperature Control Jacket is a brilliant solution for any engineers who want a solution to the very common engineering problem of inconsistent temperatures on the production line.
Designed to fit the ST Series of pressure tanks, the Temperature Control Jacket is a cost-effective solution that works for both large and small scale pressure vessels, allowing engineers and manufacturing operatives to have maximum precision across all their processes.
To find out more about how the Temperature Control Jacket can help your engineers and operatives to regulate fluid temperatures, visit: https://www.smartreservoirs.com/product-category/ctj/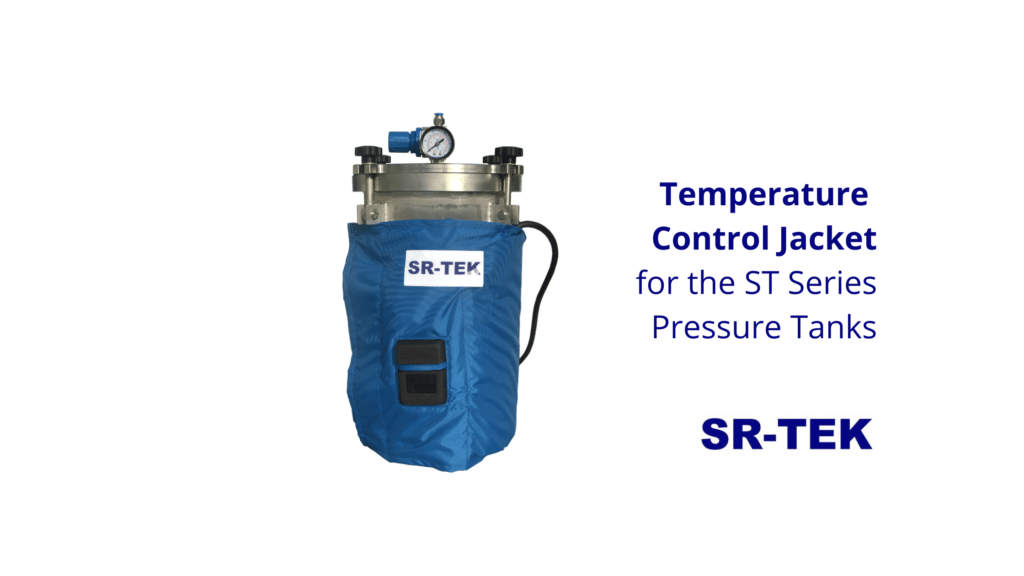 This article is published by
SR-TEK was born in 2014 after facing years of frustration with the limited functionality of pressure vessels found on the market. As such we decided to develop and supply a cost-effective wide range of pressure feed systems more suited to answer the increasing cutting edge demands of the industry. Our Years of experience in fluid dispensing and raw ...