Application
(Bio-)methyl ethers are being investigated as alternative fuels in bi-fuel diesel combustion processes within the scope of a research project at the Institute of Internal Combustion Engines of the Technical University of Munich. These fuels can be produced from renewable energy sources and a carbon source, such as CO2 or biomass. They are intended to realize low-soot and therefore clean combustion as fuels in diesel engines. Since the ignitability of dimethyl ether is suitable (cetane numbers in the range of 30 to 80) – old diesel engines can be operated from just 40 cetane – it can be used as a diesel fuel replacement. Only minor modifications to the engine are required. These mainly relate to the injection pump. Installing a pressure tank is also required, similar to the use of liquefied petroleum gas. Dimethyl ether burns without soot formation due to its high oxygen content.
Challenge
Measuring the supply and return flow of the fuel on a test stand with a single-cylinder diesel engine. The fuel quantity varies between 3 kg/h and 60 kg/h. Exact determination of the air-dimethyl ether mixture and the efficiency is the goal. The challenge for the measuring components is to realize an especially high measuring accuracy over a very broad measuring span, if possible independently of temperature or viscosity fluctuations.
Technical Data
Medium Dimethyl ether
Temperature 104-212 °F (40-100 °C)
Pressure Up to 435 psi (55 bar)
Measurement range 3.5-70 l/h (3-60 kg/h)
Product
Two TRICOR Coriolis Mass Flow Meters TCM 0325 for liquids and gases, designed for explosion protection zone 2, connection via USB interface.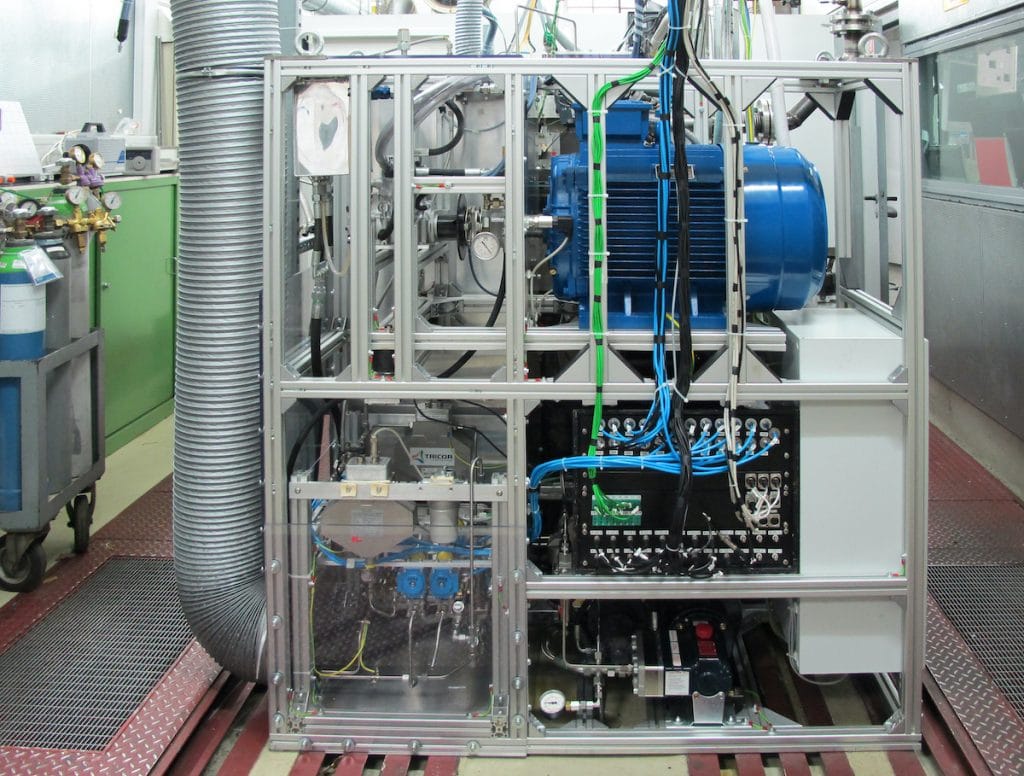 Solution
The TRICOR Coriolis Mass Flow Meters that are used deliver extremely precise results over a very broad measuring range with a maximum measured value deviation of 0.1 %, independently of the viscosity and temperature. Thanks to the USB interface, the TCM 0325 can be connected directly and easily to the existing evaluation system, Modbus RTU on MATLAB (MATrixLABoratory).
Result
Reliable measurement results
High measuring accuracy
Straightforward data transmission