This potentially hazardous task required at least two technicians to climb up the 9 levels in full PPE to undertake the tasks.
Each of BASF Freeports custom manufactured Autorodder feature a 1" ANDI 150# process connection, 32mm diameter cylinder, 400mm stroke Inconel shaft and "scraper" tip that ensures true and accurate readings 24/7.
The Clearguard Autorodders at Freeport are all controlled by UL "Hazloc" certified Class 1, Division 2 hazardous area classification control solutions, that include ASCO solenoid valves, integral timer modules to control the stroke frequency, and local and remote position indication in the DCS.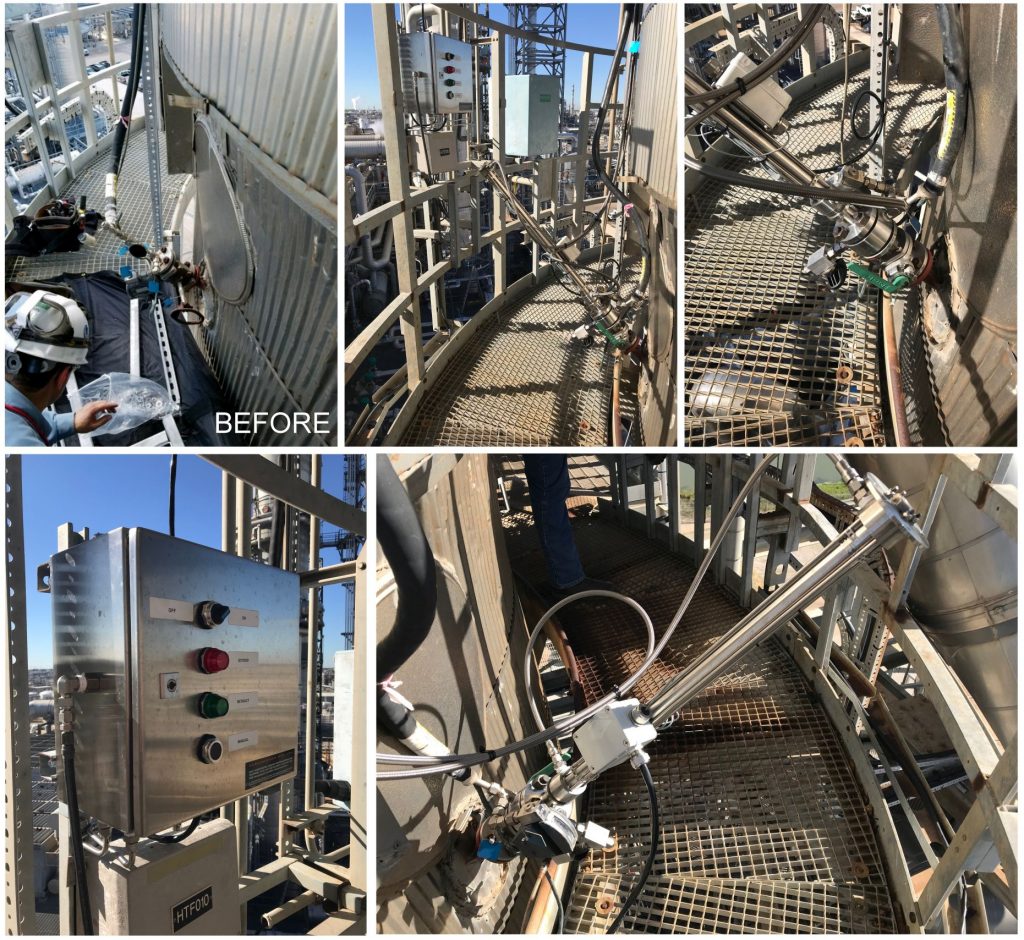 Since the first installation, there have been no pressure spikes, spurious outages, manual rod-out or blow downs. Each Clearguard Autorodder installation is saving BASF 3,000 USD per month resulting in an ROI in under four months.
For further details, please contact Ben Cammack, VP Global Operations for Clearguard ben.c@clearguard.com .