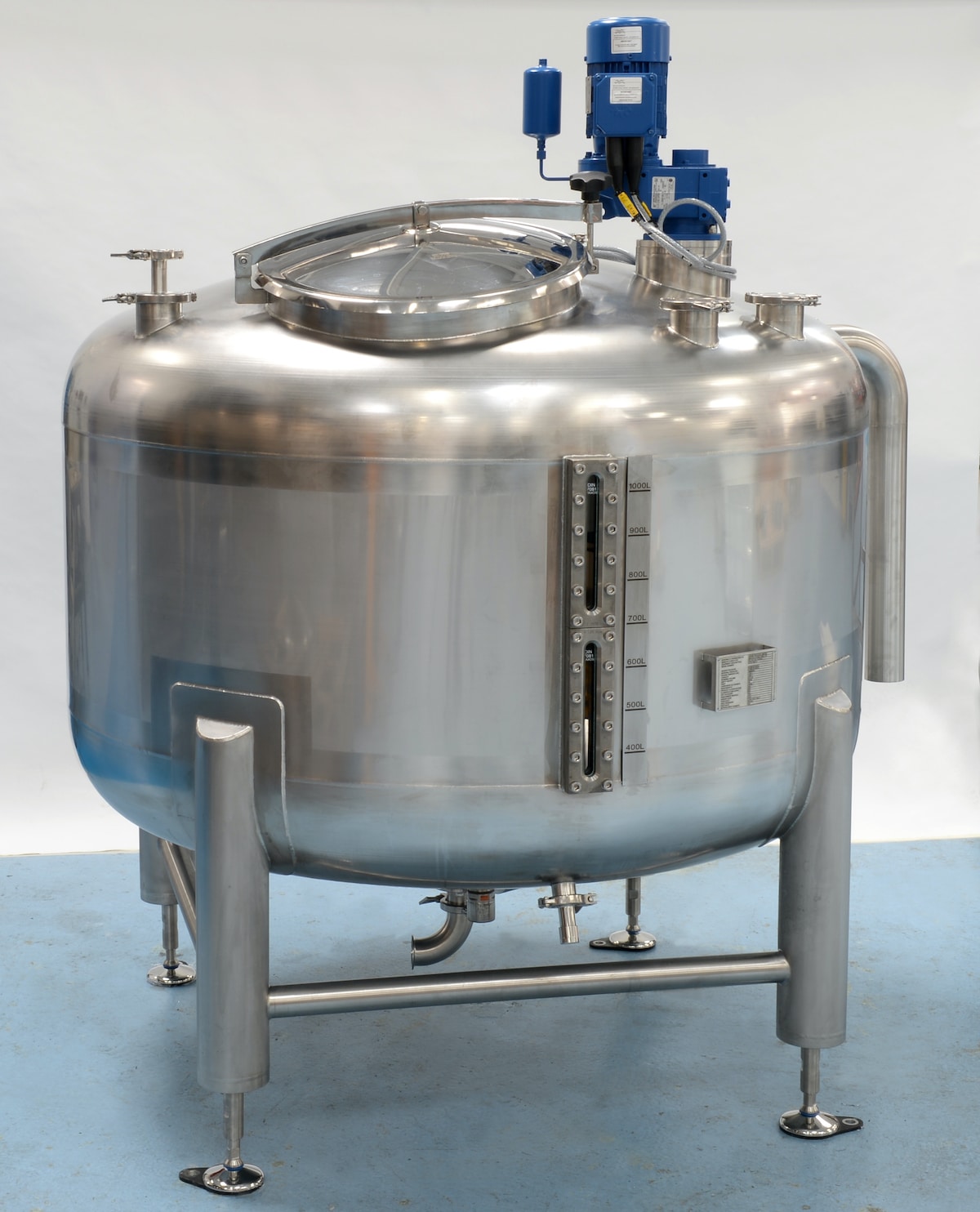 Developing a liquid mixing process requires specialist expertise, whether manual or automatic in operation.
Factors such as solids suspension, distribution and shear sensitivity determine the type of agitation, blending, or mixing required. Positioning of the mixer, access, temperature control and CIP requirements must be considered, along with risk assessments at the design stage to ensure compliance with directives such as PED or ATEX, and appropriate CE markings or Notified Body approvals.
Axium Process specialises in all aspects of liquid processing, including the development and design of hygienic mixing vessels and processing skids, from a simple blending skid up to a full-scale automatic PLC controlled mixing system. In-house operations include welding, fabrication, mechanical and electro-polishing, with quality control at all stages in compliance with EHEDG and ASME BPE guidelines.
Operating in industries where qualification, traceability and full documentation is paramount, Axium provides full traceability dossiers which can include materials certification, borescope direct view and video record, welder qualifications, weld maps, logs, dye penetrant, pressure testing, ferroxyl testing, TSE certification and Approvals.
As a leading UK based Hygienic Engineering company, Axium Process specialises in hygienic process systems and precision fabrications, offering a complete engineering service that encompasses Stainless Steel, Hastelloy, and Aluminium alloys. The company's reputation for delivering innovative solutions has been built on, responsiveness, reliability, and engineering excellence.
This article is published by
Axium Process specialises in Hygienic Engineering, with particular expertise in Filtration and Membrane Separation Technology. Our diverse customer portfolio includes the, Aerospace, Nuclear, Pharmaceutical, and Biotech industries as well as Dairy, Food, Beverage and Chemical. Over the last two decades we have designed and manufactured an extensive ...