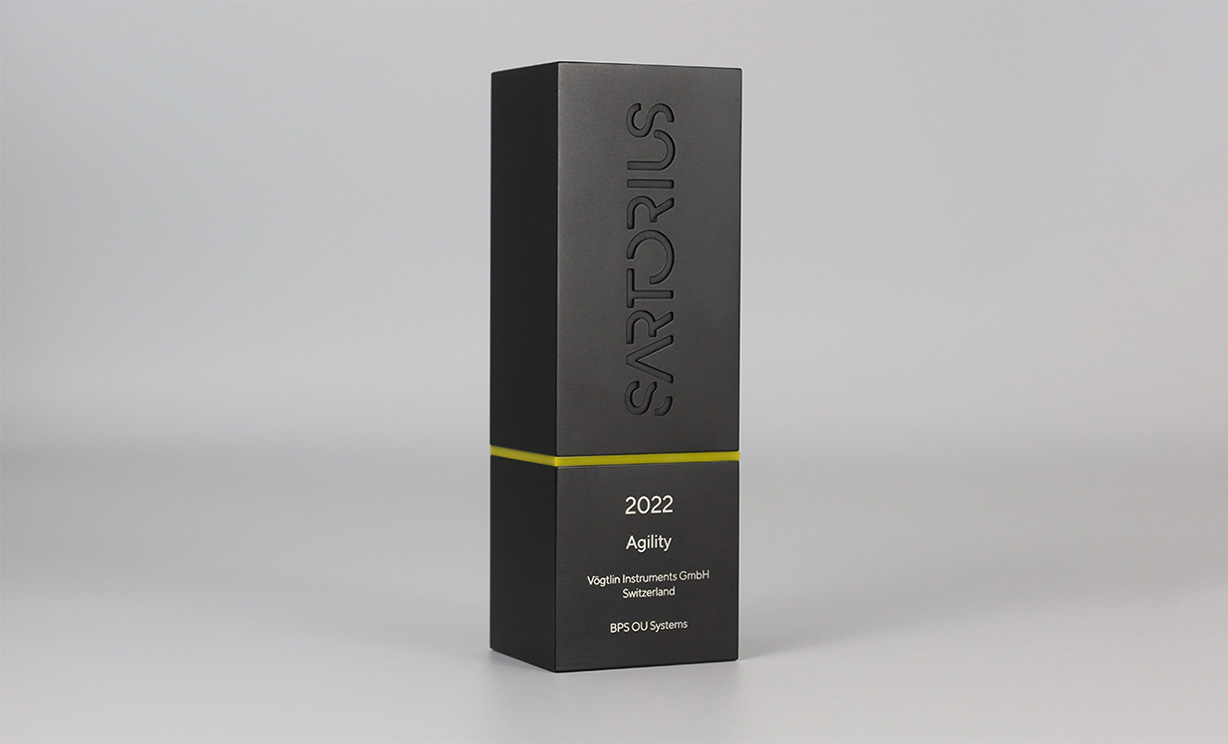 On the occasion of the Sartorius Supplier Days, Vögtlin Instruments GmbH was honoured with – the 2022 Agility Award – one of only three awards granted during the event.
The award recognizes outstanding performance in flexibility with the speed of the company in sales projects, production, and logistics, and also in after-sales.
The recognition makes us very proud and is an obligation to continue providing our customers with competent solutions with commitment and a "spirit of flow".
This article is published by
We are Vögtlin Instruments GmbH, your partner for intelligent and innovative gas flow measurement and control instrumentation. High-quality products, professional advice, the personal commitment of the team and a stimulating partnership to our sales partner and customers are the key elements of our global success.
Swiss Quality Manufacturing
Vögtlin ...