The update contains the addition of the VPFlowScope DP, VPFlowScope Probe and the VPFlowScope In-line product range.
VP Academy enables you to learn at your own time and pace. Both fundamental steps and in-depth knowledge of the VPInstruments' products are provided on the platform. This online learning environment is especially designed to make instructions and information as easy and as effortless as possible. Therefore, information and instructions are provided in text, visuals and videos.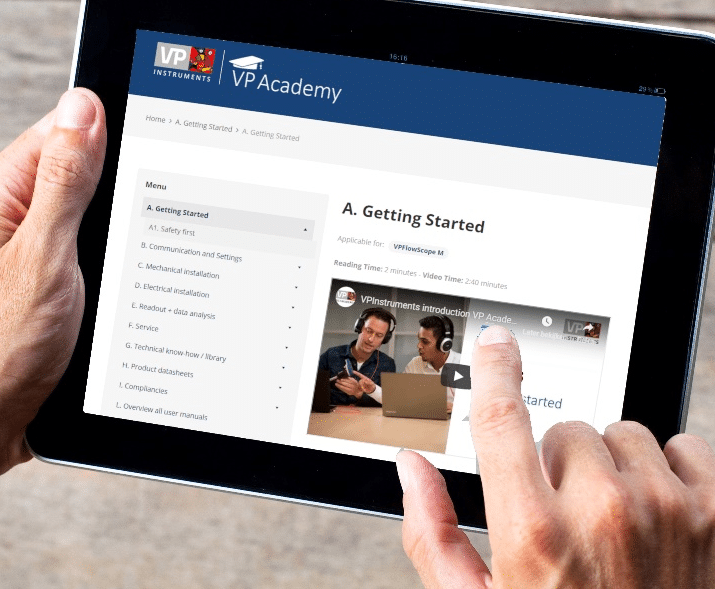 With this extension, the VP Academy features now all VPFlowScope flow meters and our VPVision energy monitoring solution.